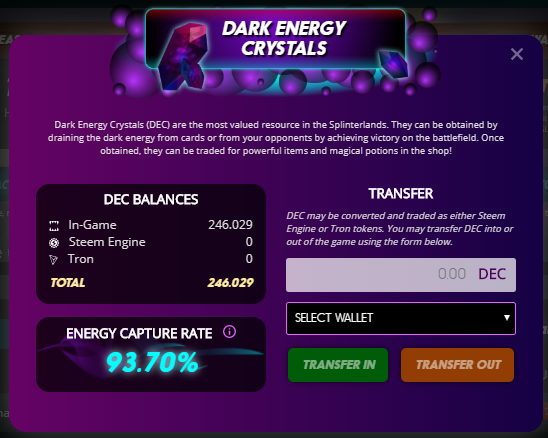 Massive update to the game today!
If you know anything about steemmonsters then you have already heard of Dark energy Crystals (DEC) the new in game currency. You earn by playing and so far I have 246. You can instantly sell that for 0.246 steem as well so its got a decent value to it.
One problem with the steem engine market however is not allowing prices in more precise intervals than 0.001, so for a low value per unit and high supply currency like DEC, this is bad for the market.
Oh, and 12 new cards have been released! These can only be brought with DEC so only time will tell what effect that has on the game.