Opening Beta Packs
Today I just purchased 2 beta packs each beta pack is worth 2 dollars and only 2 beta packs is all I can afford for now. I almost used all my budget yesterday because I purchased a brilliant alchemy potion and 15 beta packs.. so only 2 packs is all I can afford for now.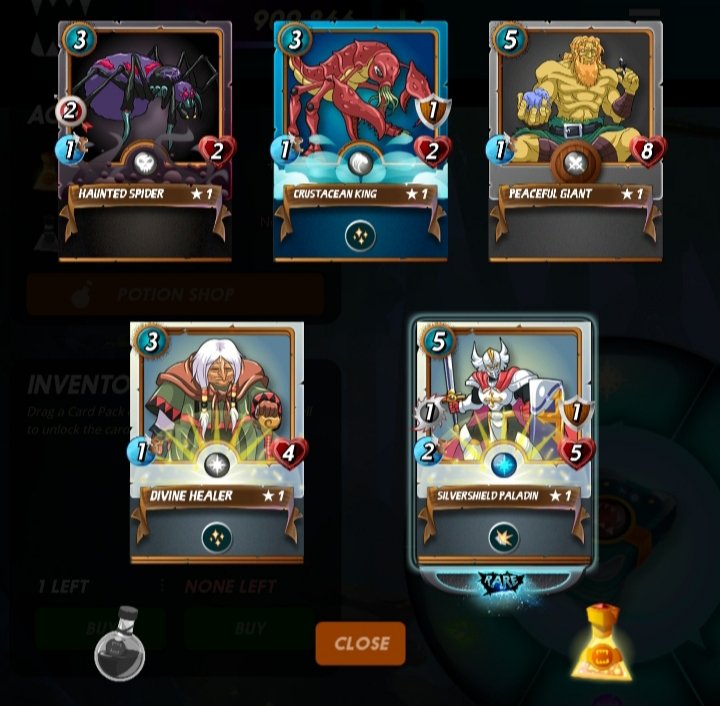 Look what I've got.. I opened these packs with my brillant alchemy potion to double the chance of pulling gold foil cards..
From the first pack I opened 1 rare card and 4 commons no gold foil this time..
---
---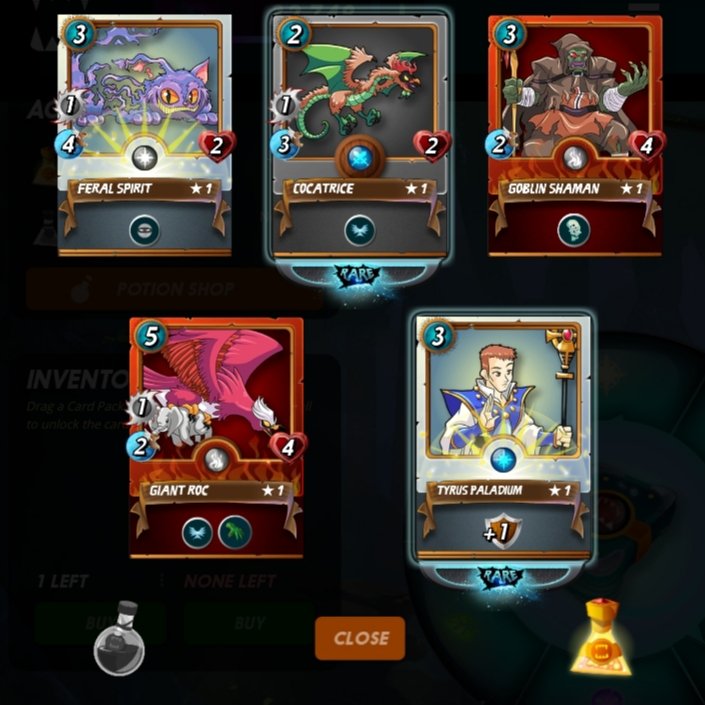 From the second pack I open I got 1 rare monster card, 1 rare summoner and 3 commons. Not bad this time because summoner cards is very important in the game and summoners has more value than other cards..
I did not get a gold foil this time so I will try to open more beta packs next time. I'm craving for gold foil legendaries.. lol
---
---
Daily Quest Rewards for today (sept. 17 2019)
I also finished my Quest for today with life splinter and my current rank is silver, so I got rewarded 3 reward cards for finishing my daily quest.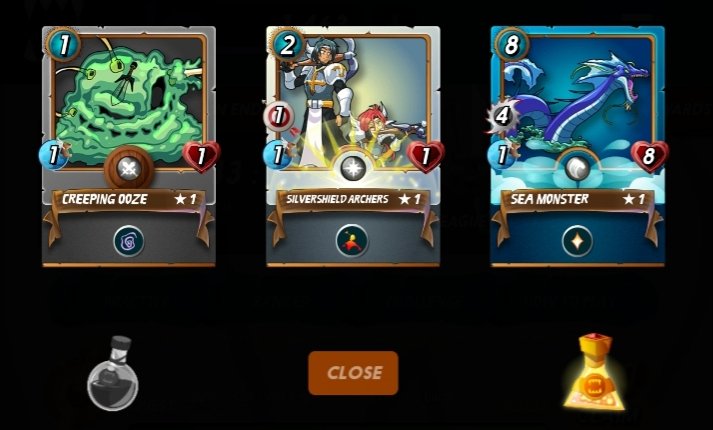 I also open these cards using my brilliant alchemy potion and I got 3 common reward cards as you can see in the picture haha.
I think today is not my day getting a gold foil hehe so I will try again my luck next time haha...
So that's all for now, thank you for your time spent reading my content, I hope you enjoyed..
---
---
Thats all for now and thanks for dropping by..
See you on my next posts.
This is your friend
-@markjason