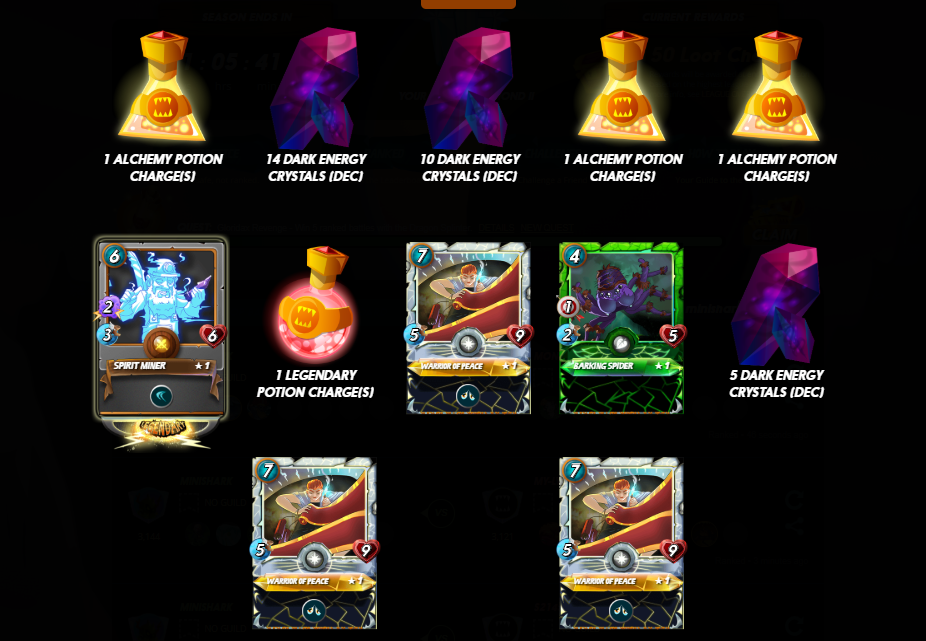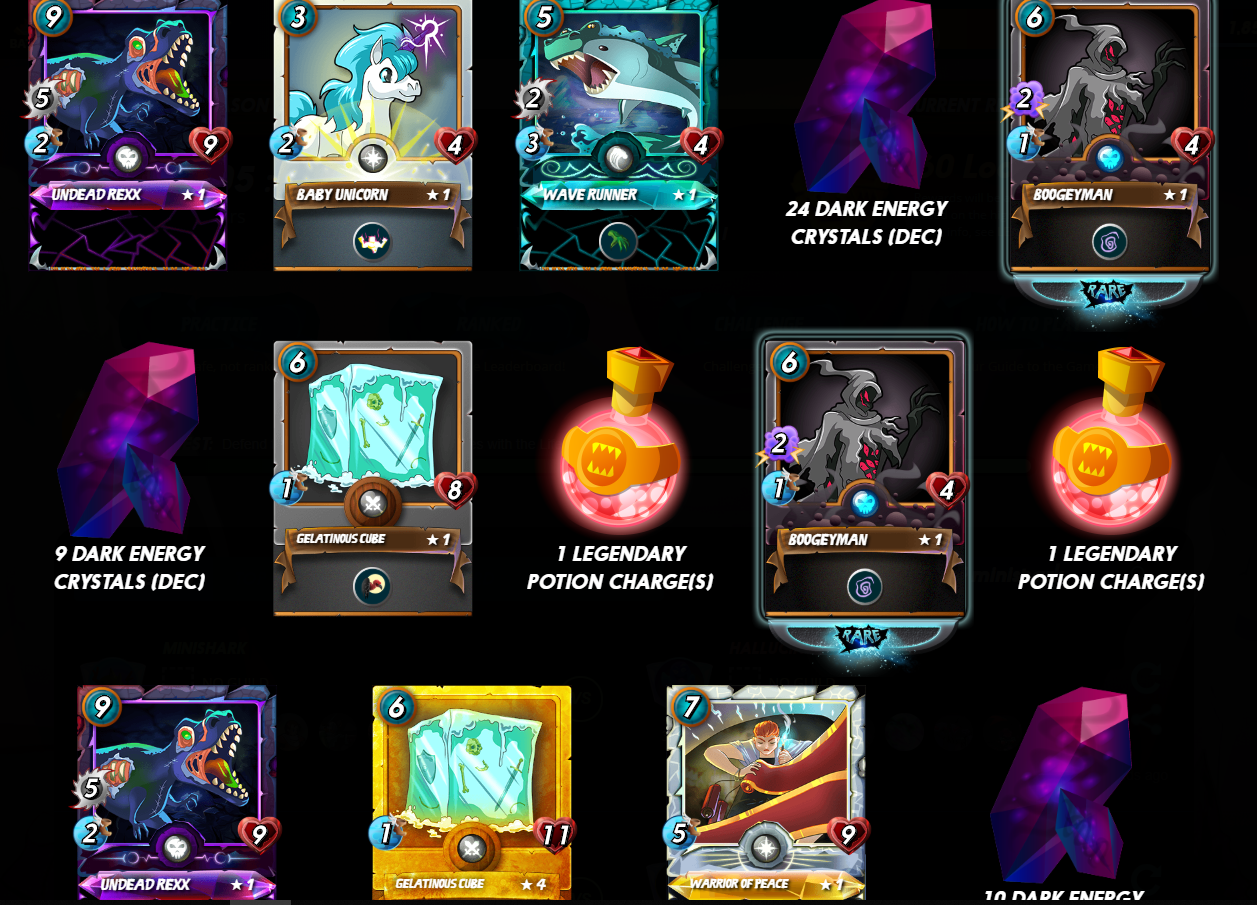 We have been at holiday three days and no playing Splinterland. But when I come home I just make 2 daily quest. A good one...
I have been thinking of what is most important. If you have to choose
ONLY DEC
or
ONLY Daily quest cards
For me it is daily questcards and season reward. The DEC value is down and I have to play about 60 matches to win 1 usd in DEC. This time I won cards over 1 dollar in a daily Quest.
Have a nice day and exciting to see season reward soon.