Hey all,
I wanted to share the latest Steem Monsters rule and my strategy for battling under these rules. I'll be using the death splinter mostly due to my death cards being my best splinter. Here's what my lineup looks like: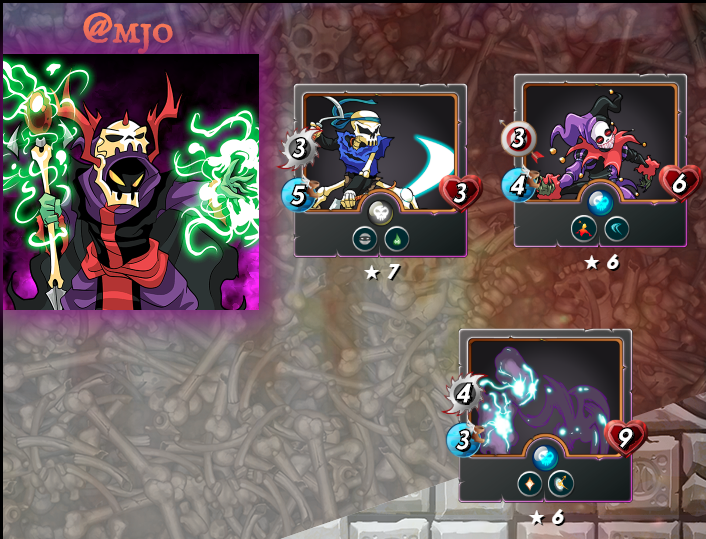 Zintar Mortalis - Summoner
Haunted Spirit - Tank
Skeleton Assassin - Poison/Kill last monster on team
Twisted Jester - Kill first non-melee monster on team (also has dodge to combat being targeted by sneak and snipe monsters on other team)
So far this setup is working nicely for me. With the mana cap being so low at 15, I decided to not try and work in the Undead Priest debuff (the logic being it wouldn't affect as many opposing monsters with the low mana cap) and instead focus on an arrangement that I felt could survive the first round and deal solid damage quickly. I'd love to hear what other users are using. Any winning teams out there?
Want to know what all the buzz is about? Check out this post from the Steem Monsters team to learn how to play and use this link to start playing Steem Monsters today*.
*link above is an official affiliate link from the Steem Monsters website, it will kick back a small incentive to me if you make purchases in the game at no additional expense to you