Hey all,
I was able to reach Champion II status in Steem Monsters this time around and I'm super excited about it! Getting to this rank gives a reward of 25 packs which is huge for someone who hasn't had too much money to pour into the game.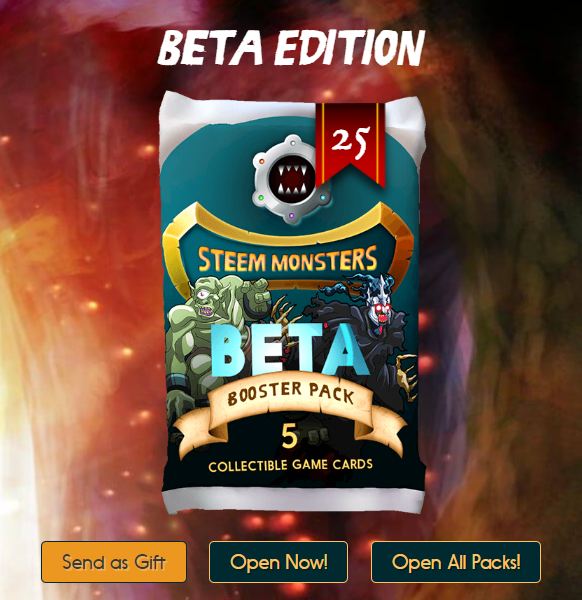 Sometimes in a game like this progression can be difficult if you don't put a lot of money into getting started, so it was an arduous journey but here are a few things that I took advantage of achieve Champion II rank.
I focused on leveling up one splinter the most, for me that was the death splinter. That way, for most challenges I could put together a competitive lineup. Occasionally, I would not fare so well if the challenge rules were not good for the death splinter, but fortunately the rules rotate enough that you can find some good matches if you're patient.
I focused more on completing daily quests than pushing levels for most of the days of the season. By not pushing too high I was able to be competitive in other splinters to get free packs to improve my cards.
I pushed my rank hardest in the last few days. Besides the reason previously mentioned regarding gathering daily rewards easier at lower levels, it turns out you progress faster when you win against higher ranked individuals than similar ranked individuals so there is an additional benefit to waiting until further in the season. Every tier of the leaderboard will be saturated with plenty of players leaving opportunities for big wins as you progress.
I was also lucky enough to get some good cards from these packs including my first Selenia Sky!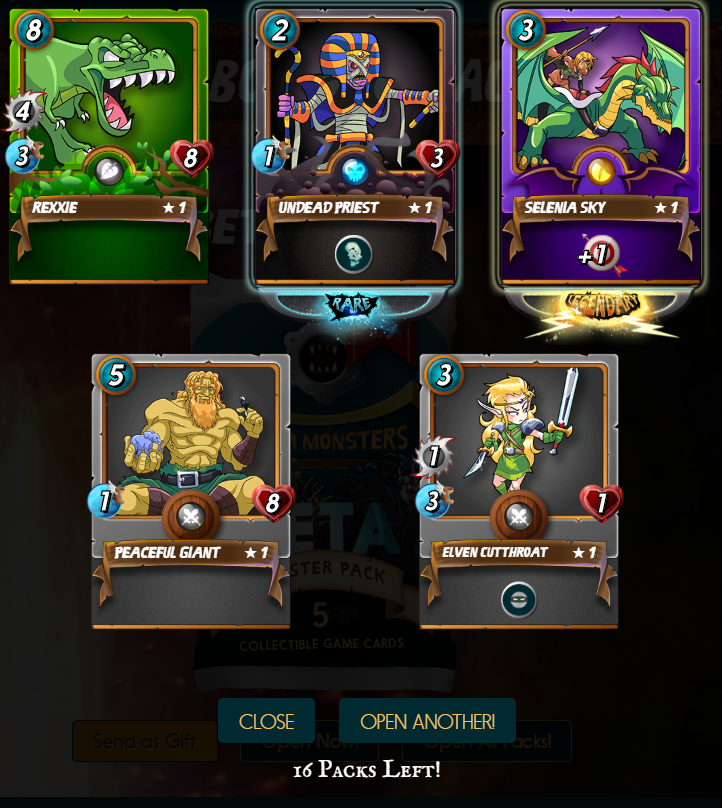 Turns out pushing through the ladder of ranked play can be very rewarding. There were a couple tiers that I thought I wouldn't make it through. When I got to Diamond III I thought I was stalled out but then the rules changed and I was able to push through to Champion III. Then, after thinking that was as far as I'd get I took a break and tried again later that day and managed to get to Champion II.
Hope everyone else had an enjoyable season, I'll see you on the battlefield!
Want to know what all the buzz is about? Check out this post from the Steem Monsters team to learn how to play and use this link to start playing Steem Monsters today*.
*link above is an official affiliate link from the Steem Monsters website, it will kick back a small incentive to me if you make purchases in the game at no additional expense to you