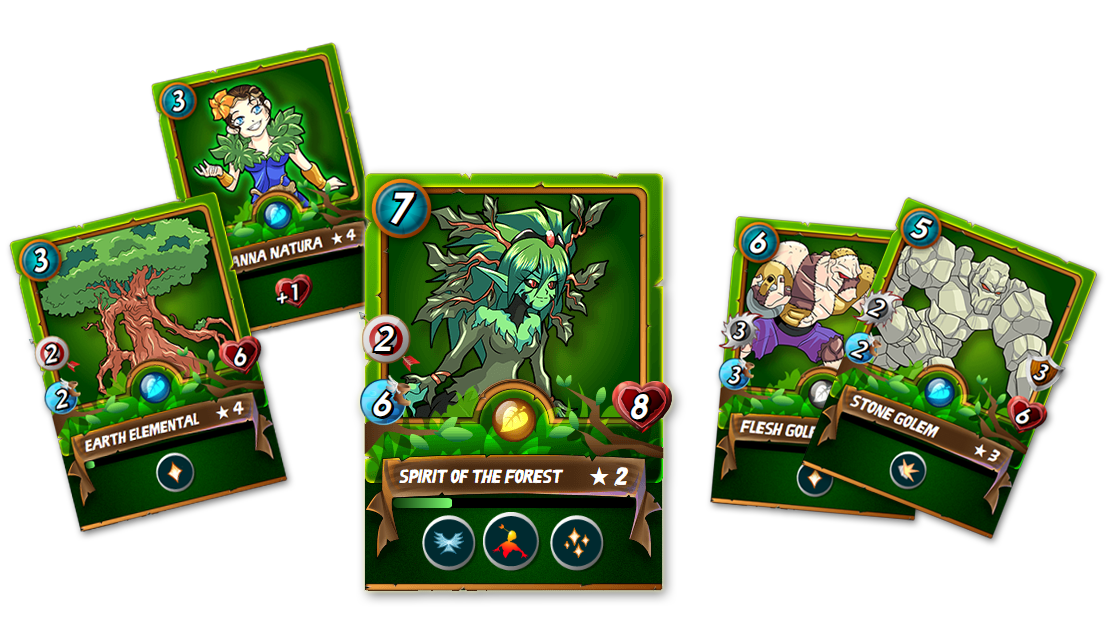 Building my Earth Deck for the coming Season
the green revolution - powered by renewable energy!
I was able to sell a gold-foiled Malric Inferno for a decent price on the @peakmonsters market and in anticipation of the coming @steemmonsters season, I've decided to re-invest the proceeds into a Legendary Spirit of the Forest to complement my strongest deck.
Resilience and Sustainability.
Yeap, that's the power of 100% renewable green energy. A self-healing Earth Elemental in the back, a sturdy Stone Golem or a regenerating Flesh Golem in the front, carried by the tank-healing and sniping Forest Spirit in the centre.
I've been able to play-test this setup a few times in the off-season battles, and it's holding up very well! Of course, the off-season matches are much less competitive, but the deck is definitely quite damage heavy, has a huge pool of life-points and self-heals at almost all positions.
see the deck in action against @dbooster here: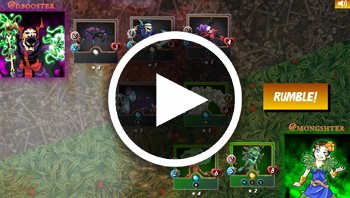 Battle Replay on SteemMonsters.com
Disclaimer: SteemMonsters Replays include a referral code!
The only weak point really is the tank, but both Golems are very solid option and even at a low mana-cap like 18 for the running conflicts, I'm at least able to put the Stone Golem in front. With it's damage reduction and backed up by the Spirit's tank-healing ability, it's like a wall that punches back. With higher mana-limits and a Flesh Golem in the front that heals itself and gets the Spirit's heals, too... that guy can take a serious beating before giving in.
So how Sustainable is playing SteemMonsters really?
To get my level 2 Spirit of the Forest I had to buy three level 1 cards for a total of 20.130 STEEM. At the same time, the gold foiled Malric Inferno which I found in a booster pack sold for 34.546 STEEM.
But of course I've also been buying a few Earth Elementals and some auxiliary cards for the different splinters to pull through those daily challenges. But those daily challenges also bring in new cards and I consistently sell my gold foiled finds and anything I can't really make use of. Here's my final balance:
-31.934 SBD
+33.874 STEEM

Awesome! If you compare that to my balance two weeks ago (-33.735 SBD, +4.674 STEEM), I'm obviously making very good progress. And let's not forget, the deck I am building also has a value, according to the steemmonsters discord bot, my cards are currently worth 100.93 USD.

YES!
It's very sustainable!
see you on the battlefield