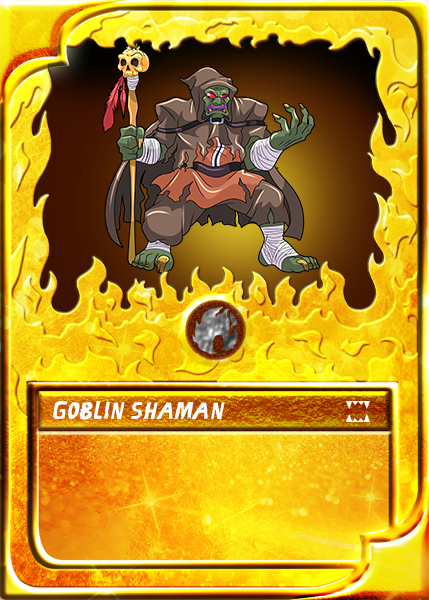 I recently held a Poetry Contest, with a Gold Foil goblin shaman as prize. Received 5 wonderful entries and today is the right time to pick a winner!
The winner is... @malricinferno!!!
This is his poem:
---
His home it is so hot and dry,
Sun shines down from radiant sky,
Jagged rocks engulfing vision
Living here's a strange decision
Calling on the fire inside,
Enemies best run and hide,
Radiating hidden power,
Challengers they only cower,
Skull upon his staff it rests,
Another foe that failed the tests,
Feather hanging, red you see
Makes the white team run and flee
Goblin Sorcerer, long lost cousin
Playing with fire, no he doesn't
Hippie living in Green territory
Never seeing Shaman's glory
---
Well done! A gold foil shaman is heading your way!
The entries of the other 4 participants can be seen in the comment section of the contest post: https://steemit.com/steemmonsters/@pizzachain/pizzachain-s-gold-foil-contest
They will win a consolation price of... Goblin Shamans!
@palasatenea
@thehermitmonk
@erune
@trisquelwhare
A regular, but just as powerful, goblin shaman is heading your way!