hello everyone welcome to my 1st post.
i created a steemmonsters account very recently and in the process also bought enough booster packs to reach maverick level.
in doing so i also earned quite a bit of steempower due to a bonus going on right now where they match 10% of your sales. 236.704 STEEM from my purchace
i have consulted many people in the last couple days as to what i should do with all these packs and i settled on a couple ideas.
1st today through trading with various people i acquired a small army of cards that put my starter pack cards cowering in the corner
and possibly could wind up being useful for future tournaments coming to steemmonsters in the next month or so.
here's what i got for 76 packs
here's the gold cards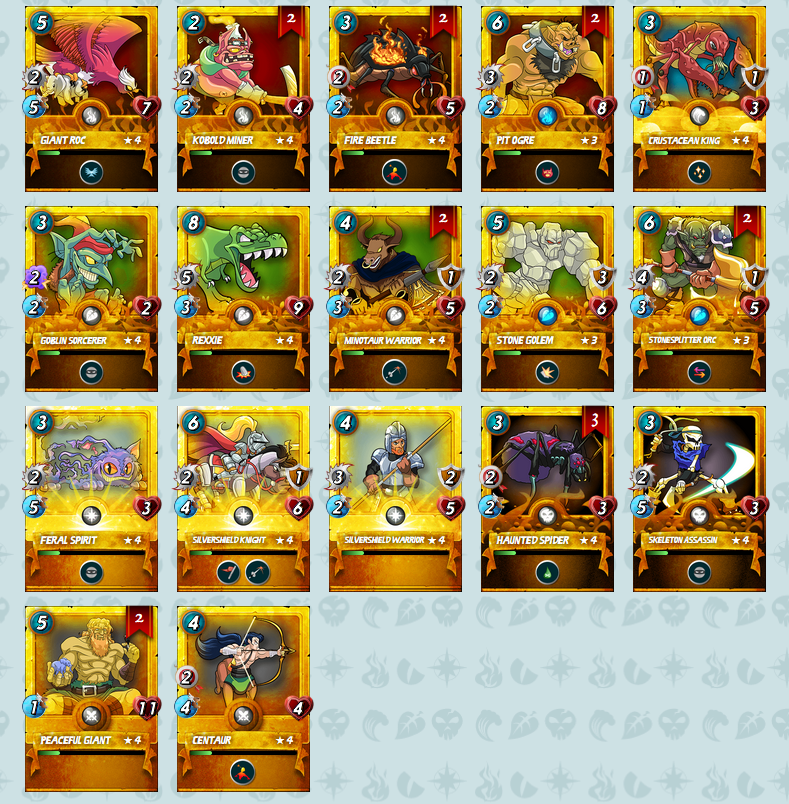 here's the legendary
the phoenix has a level 1 and a level 2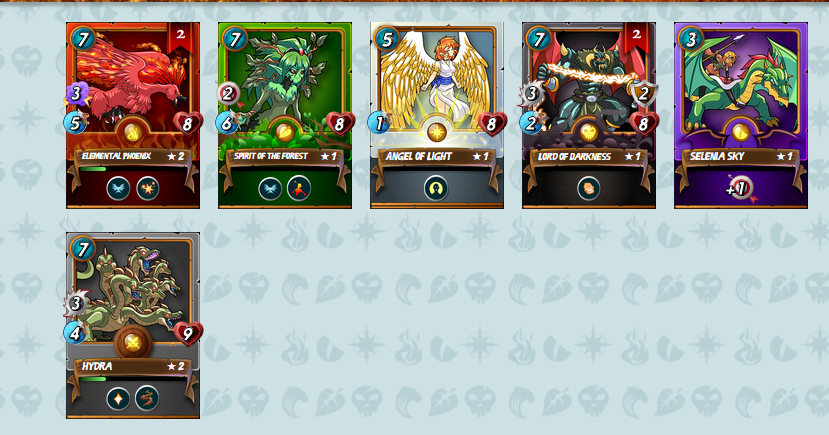 and here's the epics


what do you think of my haul?
personally i think in comparison to opening packs i dont think i ever could have gotten this lucky for so few packs but maybe i didnt get an amazing deal on some i was only going by the prices on the market.
also i have about 500 packs left to trade things for so anyone that is looking to trade cards for packs or wants to buy some packs from me here is what im looking for now.
you can buy many packs from me if you contact me on discord with the same name for 2sbd per pack that's worth about $1.7usd
or if you would like to trade i will trade for just about any alpha cards you have at market price for packs just try and match up the usd price of them to get close to a division of 1.7
same goes for beta cards though i may be a bit more selective in those as i really would like to get me some commons and rares on this account and fill out all the empty spots.
bulk trades of multiples of the same card is encouraged for ease of trading but i understand if we have to break it up into several chunks to trade.
anyways hope to see you guys on the battle field i know i will be feeling a bit more ready with these =D
also if anyone hasnt joined steemmonsters already and you are interested please consider using my affiliate link to sign up for the game it would be much appreciated