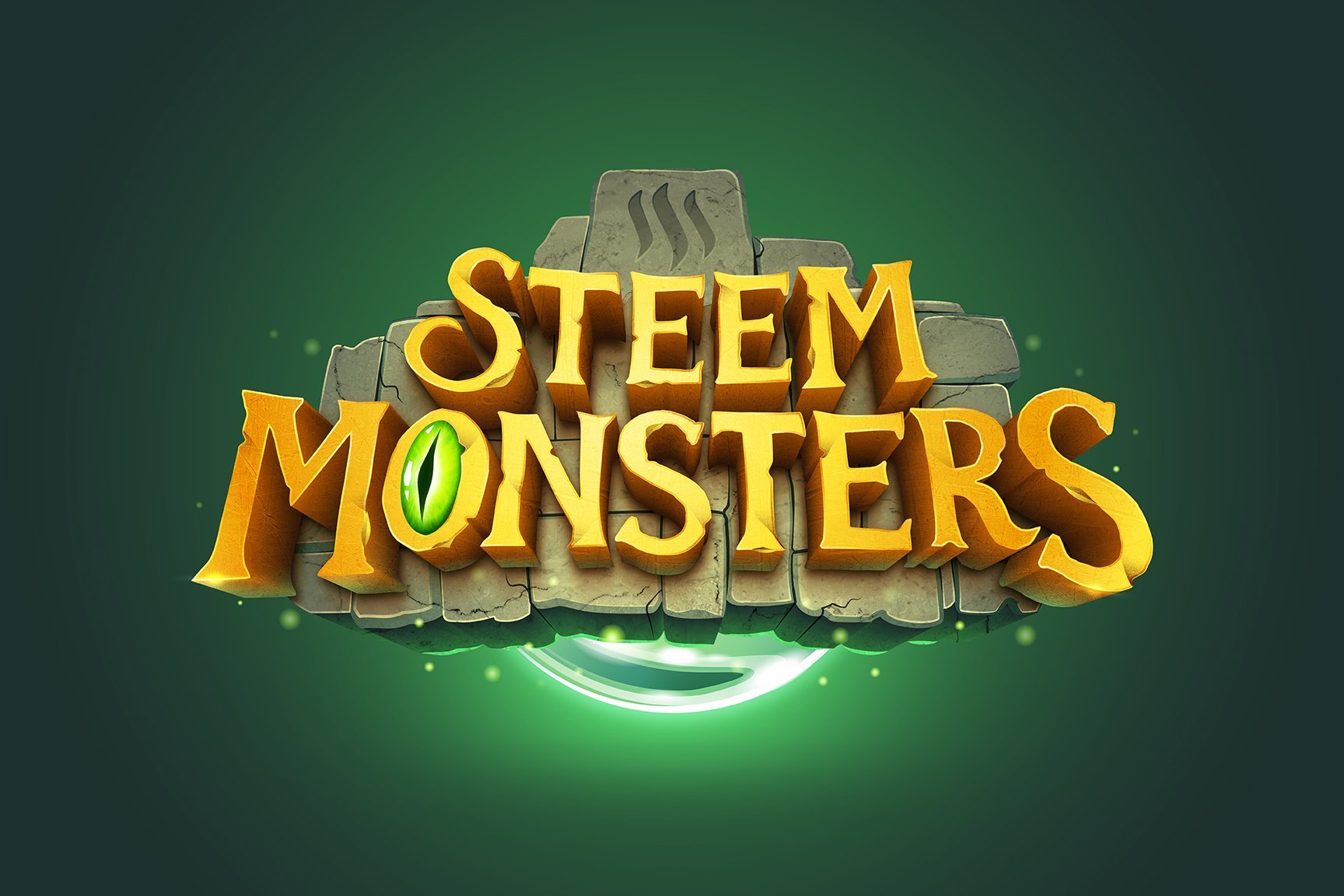 Fuente
Hi friends, how are you?, today I will talk briefly about a game that is causing a great impact in the community since it's based on the blockchain, Steem Monsters.
Being quite curious at first glance, this recent game is oriented to the strategy genre with various cards that have their characteristics: elements, powers and abilities; from all these data we must take into account, we put together the deck that suits us and we will be ready to fight.
In Steem Monster there is a factor perhaps more important than the very monsters, the summoners, since it is them (besides the mana) that determine the amount of cards that we can select to play and succeed.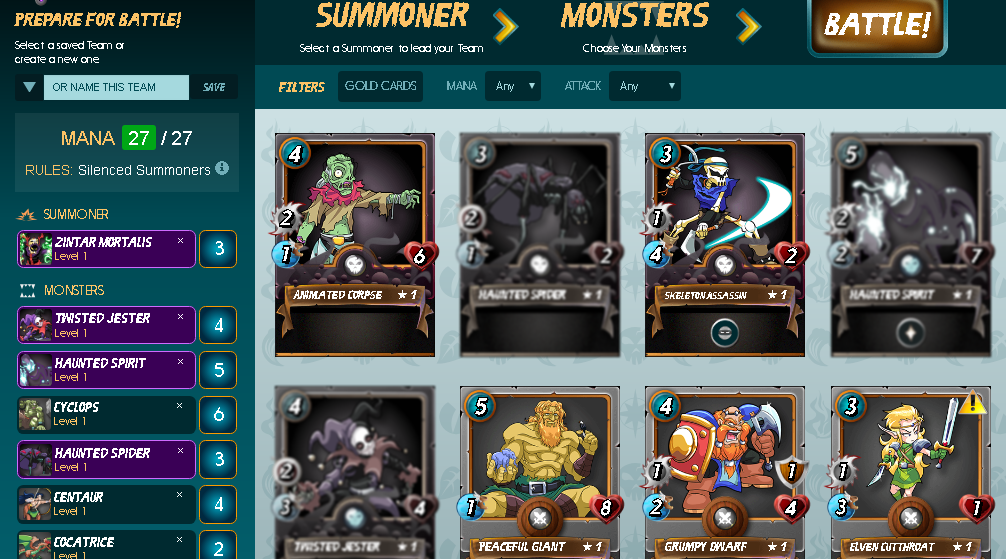 Earth, water, fire, light, dragon and death, are the elements or types of cards that we can choose AND NOT MIXING AMONG THEM.
While initially we must buy the initial deck of 30 cards, each day we are assigned a mission that provides us with 1 pack of them that generates satisfaction as it shows that it is not strictly necessary (although perhaps convenient) to buy and buy ourselves cards with skills relevant to be at the time, powerful.

This is a question that I asked myself initially. The cool thing about this game is that we can not only have fun but we can also generate money from the cards we have and get.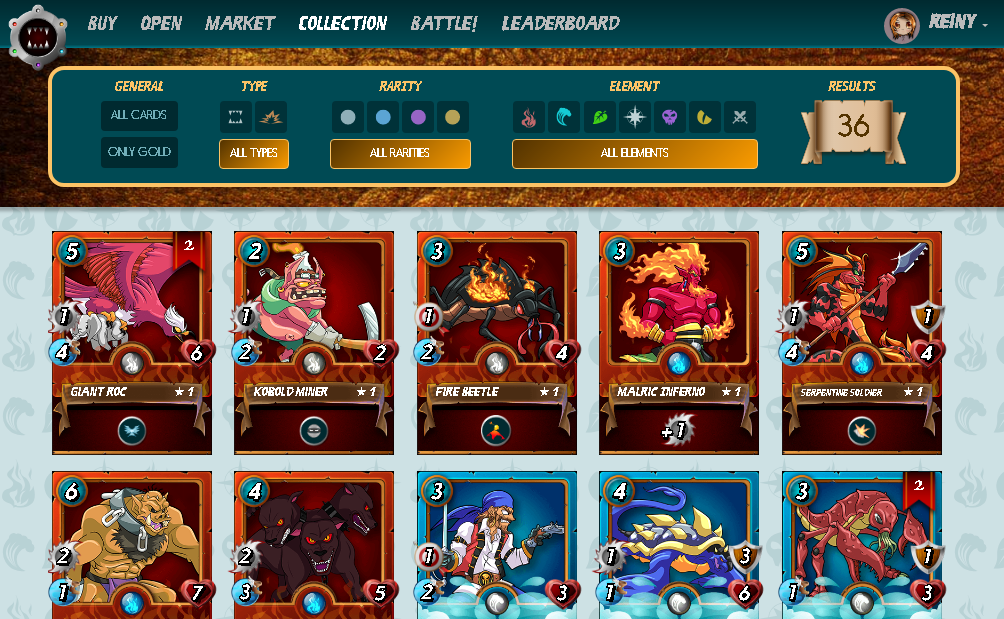 Steem Monsters allows users to buy and sell cards directly from the Steemit account, being quite comfortable and unproblematic even being quite ignorant in the subject. To buy, you only need to go to the market, select the card you want, choose the payment mode (not only the Steem cryptocurrency) and READY.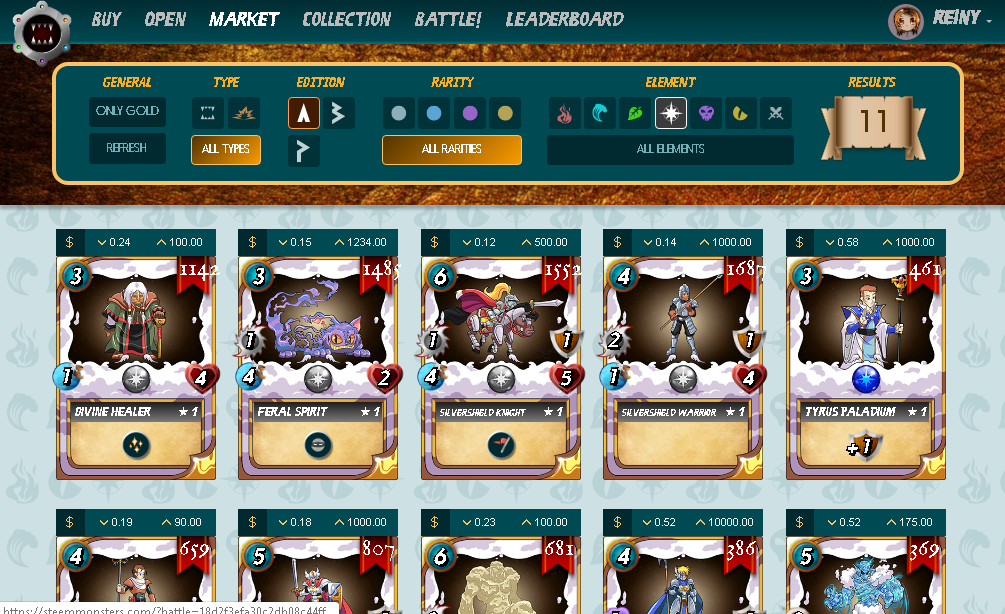 Steem Monsters, is not only a game that generated a subtle addiction, but it is a means that shows all the possibilities that the blockchain has.
Mainly the aesthetics of Steem Monsters is well achieved (although of course it can improve), with monsters that really show their majestic strength and cost, haha.
The game is very simple to understand, being completely accessible even for that user who is not used to this type of videogames since they will always have at hand a text or tutorial that shows exhaustively everything that everything they should know. Magical attacks, short or long range, the importance of mana, invokers and speed, Everything, absolutely everything is explained in a very intuitive way.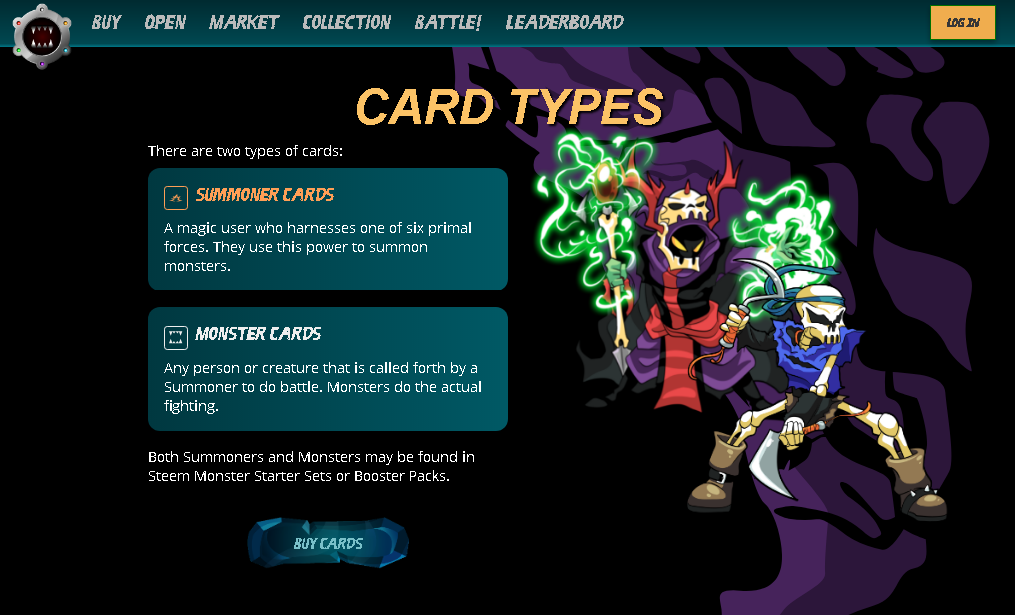 Finally I arrived at the most important point for me, the system of battles. Although I found out that it has been launched recently, it's not wrong to give my opinions to it. Although it's entertaining, it would be great if the game have more freedom to build better strategies and other than just select our card game.
Although the game takes a short time, it undoubtedly looks good and generates great expectations :).