The past two days have been.... well Average
I was hoping for the glorious run to continue, but here are my cards from the 9th.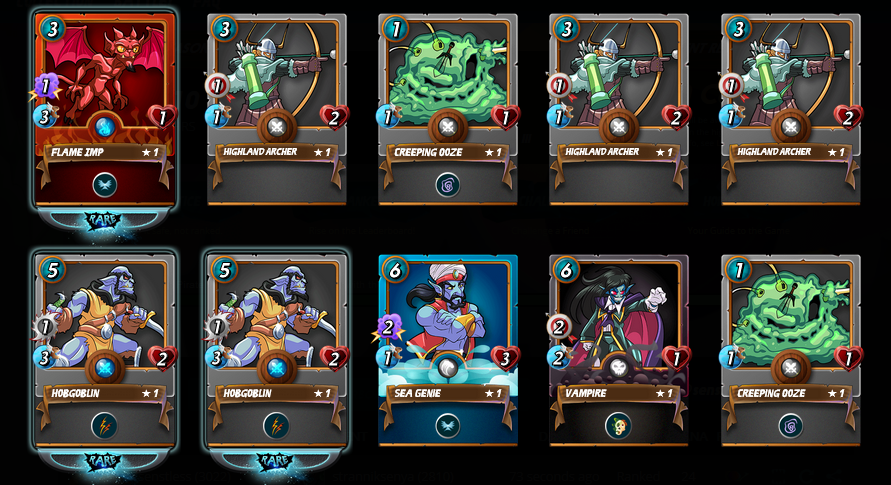 For the 10th I was hoping for a return to glory....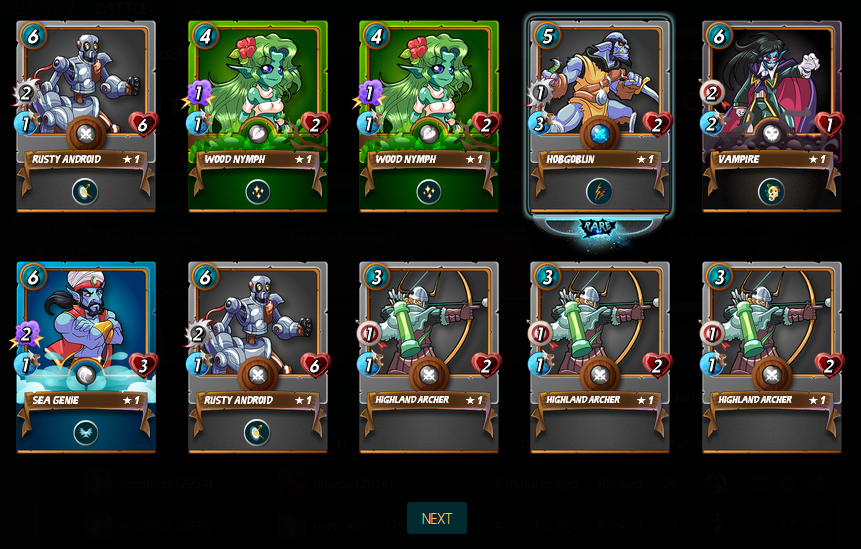 No very exciting - but they were free so, on we go to tomorrow!
I am still a Winner thanks to @SM-CARDS
Over here on this post They were giving away a card. I decided to give it a shot and I won. You bet!!! Who doesn't need another Flame Imp to level up! Thanks @sm-cards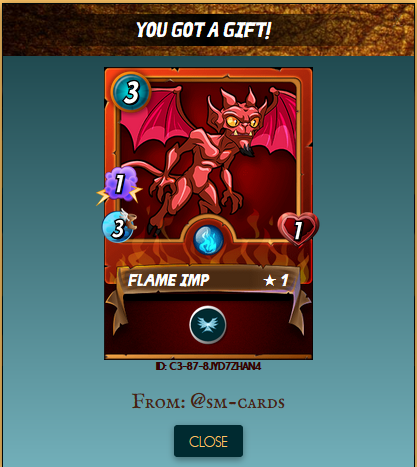 I also managed to level up... in the best/worst way 🤣😁🤔
I was not doing well last night, and then happened. I had 3 people no show in a row. I was on a streak so I got double points.

That's right - Right into Diamond II
I don't care - 65 reward cards I will take!!

That is all - another great day in the SteemMonsters world...
I was messing around with lineups trying things out and managed to get trucked by @methus.... I am going to pretend this was not so painful.
I will focus on getting back to basics, Silver and SBI soon. I know I have a few giveaways to find winners!!
Don't worry, I didn't forget. I will take a look and get those posts out when
Stack on!! ~Senstless~

**