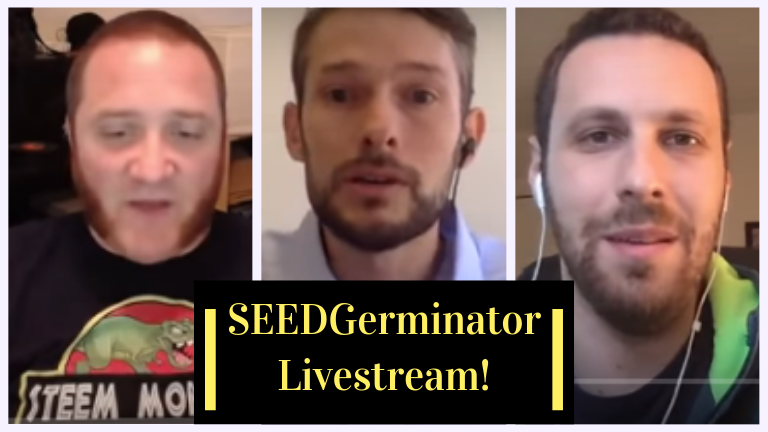 Matt and Aggroed just wrapped up a healthy discussion with Juliun from Sesameseed (the number 1 BP on Tron). The discussion is an hour long and they walk through the vision for Splinterlands (first blockchain esport), some of the basics of the game, basics of token economics, tournament play, and some of the details of the SEEDGerminator crowdfunding campaign.
We're a few days in and already 20% of the hard cap has been reached. You can see the campaign here: https://seedgerminator.sesameseed.org/. The expectation remains that this will completely sell out before the campaign ends. So, make sure you get your SEED and TRX into the pot so you can get battling!

What's the benefit?
Steem: The people on Tron may never have interacted at all with the Steem community. They don't know about our blogs, about steem power, about the various apps being built on the chain, or really anything about us. If they start playing they'll need a minimum amount of staked Steem, and over time we hope to engage the audience more and get them involved with the businesses that are starting on Steem. Ideally, as a top 10 blockchain with a larger marketcap, they're coming with money to help get projects up and running!
Tron: Steem has one of the most active communities around. It's hard to believe for some of the insiders here, but even today with 40-50k daily transacting accounts Steemit.com has more eyeballs than just about any other crypto project. It's also a social and identity layer for crypto users. So, now there's a great way for members of the Tron community to get the word out regarding their crypto and the various projects on it.

What are the funds going to be used for?
Building out the product roadmap
a. DEC
b. Guilds
c. Translations
d. Land Expansion


TRX/SEED/TRC10 tournament prize pools

Promo Codes Only Available Here
The crowdfund is the only place to get these promo-cards. Once we conclude the overall campaign with SEEDGerminator these cards will never be minted again! The first of two campaigns with SEEDGerminator is over on April 28th.


Thank You for your continued support!
Steem Monsters Contact Info: