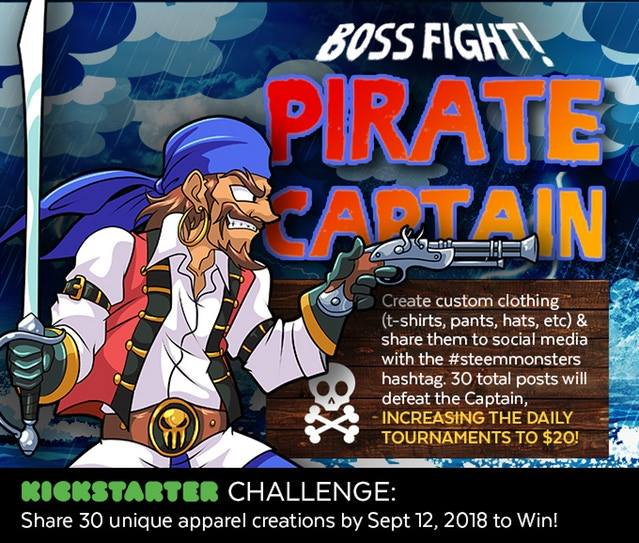 Pirates are coming! You have 12hours left to fend them off. There is a need for 30 people to make 30 pieces of custom/homemade Steem Monsters gear. The Aggroed fam has submitted 5! We need the Steem Monsters community to rally!!!
We have 12 hours left before the Pirates attack and steal our loot! If we win we'll get $20 daily tournament rewards. If we lose there will be consequences!!!
Submission
Please post your submission on https://www.facebook.com/officialsteemmonsters/
I'll give some upvotes for people that also submit work/posts in comments below, but these need to go on FACEBOOK!