I have not posted about @SteemMonsters in a while, but I have still been playing it now and again. I am resigned to not getting into the higher ranks without buying lots of cards, but I get some enjoyment by working my way back up each season. This time I dropped down to Bronze I and have got back to Gold III. When I get there the battles get really tough. I have some summoners at level 2 and 3, so cannot benefit from other cards that are much higher, although I have loads of some cards.
I won 22 cards this time, so let us see what I got.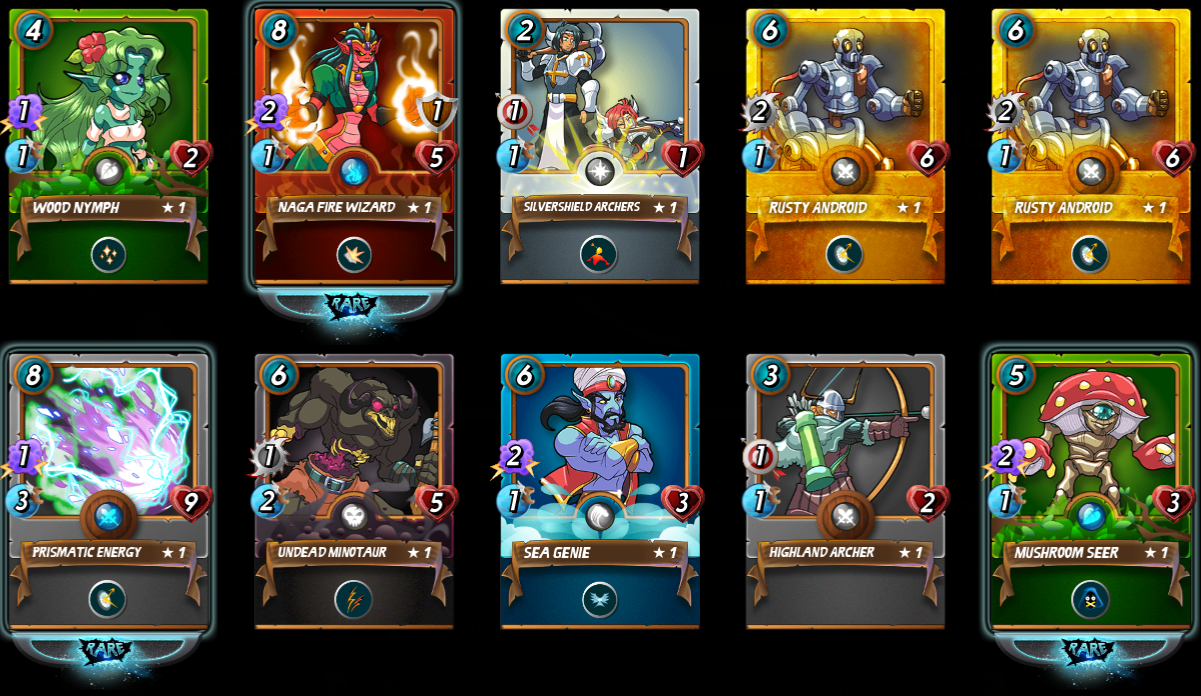 More Rusty Androids, but these are gold if that makes any difference. Prismatic energy can be a good one if you come up against other magic that it will reflect. I can level that up.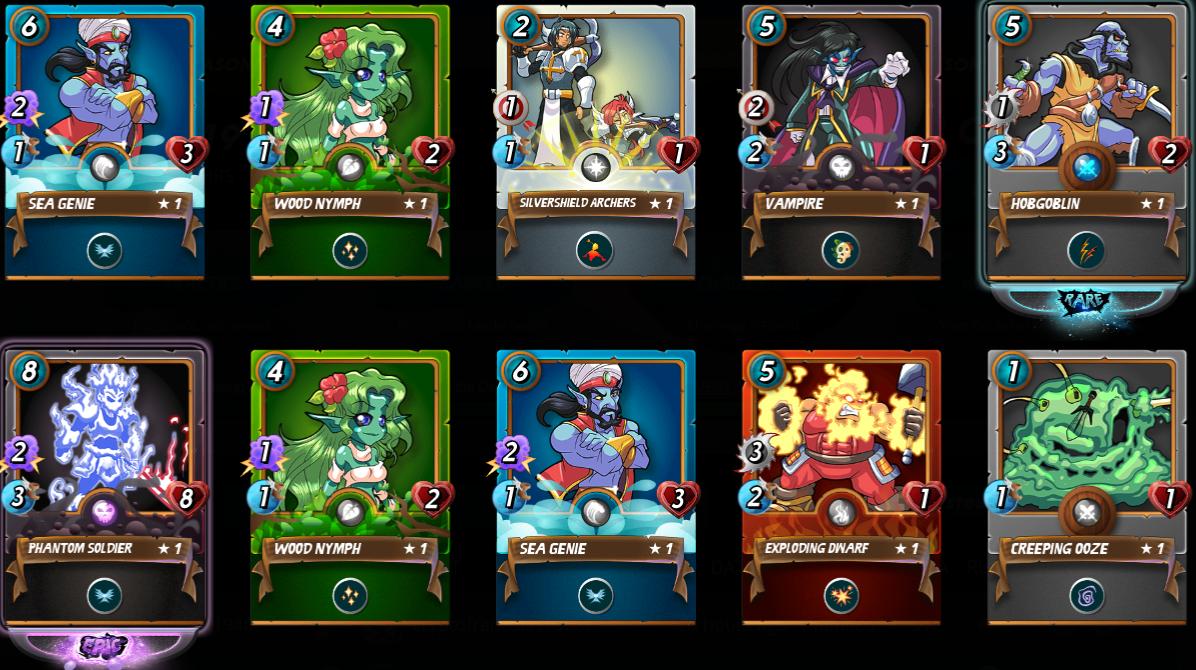 You can see some cards come up a lot. I do like the magic ones as they are useful against those with armour. I have had some Death daily quests and Phantom Soldier helps with that, especially if you get an 'earthquake' battle where non-flying cards lose 2 life points on each round. I have so many Creepy Ooze.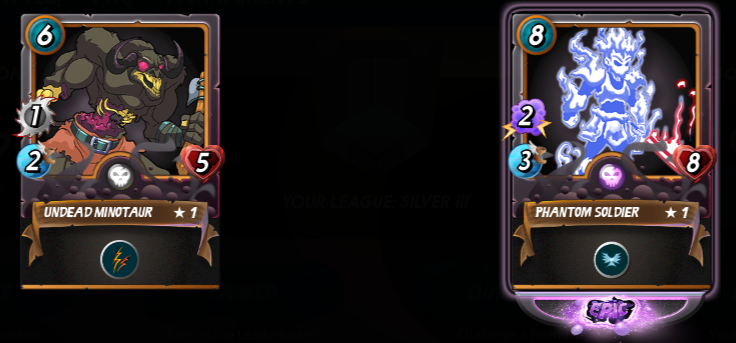 This means I can level up my Phantom soldier so he gains an extra life point. A level 2 is worth 33c, but I will hang onto it.
My current favourite, and most valuable, card is Ruler of the Seas as he can do a load of damage with blast that hits the card behind the front one too. That is so useful when you are against the standard Life deck. I am keeping him too.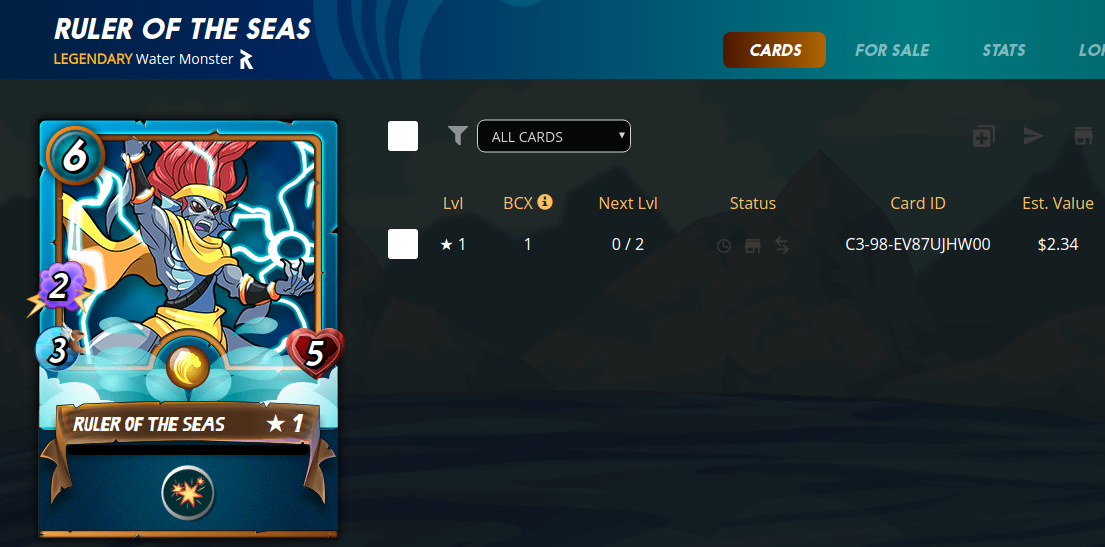 I rarely use Life and Fire splinters as I have not leveled up the summoners. If anyone wants to lease or buy some of those cards let me know. I will do a free lease to anyone who signs up to #SteemMonsters with my referral link that is below.
I have not looked too much at other Steem games due to lack of time. Mind you it can take me a while to get through a daily quest some days as I do tend to watch a fair bit of the battle until the outcome is obvious. I should just zoom to the end really. I see other players have done thousands, but I have just got through my first thousand in this last season. I start the next one at Silver III. I will see how much I play this time.
Steem on!
The geeky guitarist and facilitator of the 10K Minnows Project.