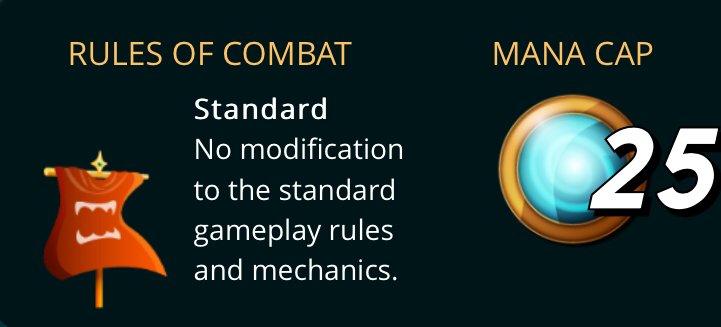 The Latest Steem Monsters Conflict and Mana Cap Has Arrived... Here's What I Think About It
So... The latest Steem Monsters conflict and mana cap has arrived and I have to say that I'm kinda happy about it. This conflict doesn't involve any modifications to the rules and the mana cap is 25.
In my opinion this is a really good idea due to it being fairly difficult for new players to start if there are modifications. If you haven't played Steem Monsters before but we're thinking of checking it out then I would highly recommend playing now.
With this conflict, I'm able to pretty much play the original team which got me in to diamond 2. I'm not sure whether I'm going to be able to climb to diamond 1 however I'm sure that I will definitely gain some rating
I will be posting a video within the next few days on what I'm doing in this conflict and a few little tips for anyone who is struggling
Thanks for reading, don't forget to upvote, comment and resteem to support me
Peace...
Posted using Partiko iOS