Ok fam, we need to talk. I've been watching this Steemmonsters phenomenon for a while now with a healthy skepticism and I gotta say, it smells like Beanie Babies in here. The first red flag for me was how they were selling cards like hotcakes, talking about how valuable they are, for months before there was any kind of playable game. How can you know something is valuable if you don't even know what it is? I'll tell you. You just trust the guy selling it to you. Rarely in history has that been a good idea. I was also skeptical about digital products being worth real money, but considering bitcoin, Team Fortress Hats, and World of Warcraft gold, I decided to give Steemmonsters an honest chance.

Everyone on Steem has that little goblin hiding somewhere in the back of their brain worrying this is all a house of cards that can fall down at any minute five seconds after all the whales swim off to the island they just bought with our money. For that reason the Steem community is fiercely protective of our ecosystem.

Shenanigans here are met with great vengeance and furious anger. I don't know what percentage of posts here are people dissecting what makes Steemit good or bad and offering ideas to correct the bad, but it's a lot. For this reason too, I was willing to give Steem Monsters an honest chance. Well, the game is out now and I gotta say, it smells like Beanie Babies in here.

I've been watching people with sky high reputations and fat wallets jerk off Steem Monsters ever since the idea was born, and more so since the "playable" game came out. I'm not saying they are being paid to hype this game…I'm saying I HOPE they are being paid to hype this game because if this is what honestly passes for a good game to them their heads are going to literally explode when they discover Old Maid.

Lets look at the game.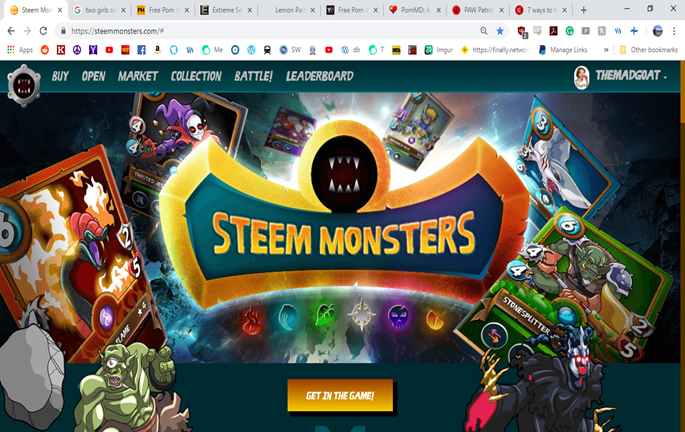 So our options are: buy cards, open cards, buy and sell cards, look at cards, battle (which is the fifth option, tucked up at the top of the screen instead of the focus of the game), and the leaderboard.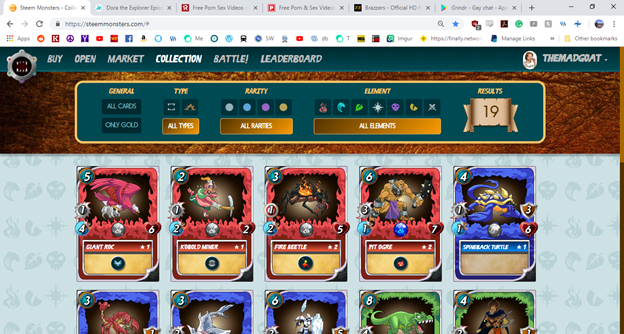 Here is my collection. You see all those numbers and shit all over the cards? Can you guess what they mean? Are those cards good? Fuck if I know. One of them has a 6 on it so that must be good.
Thankfully, after you click the BATTLE button you are presented with a page for the rules.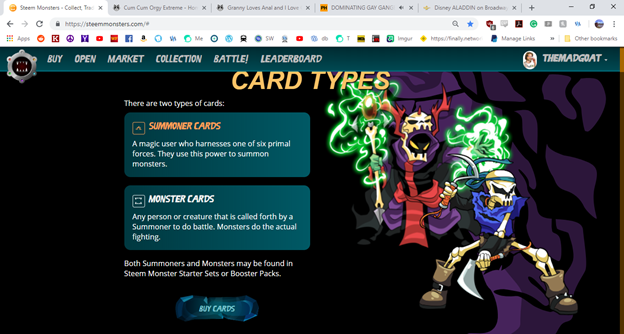 You are given another chance to buy more cards before you find out what they do.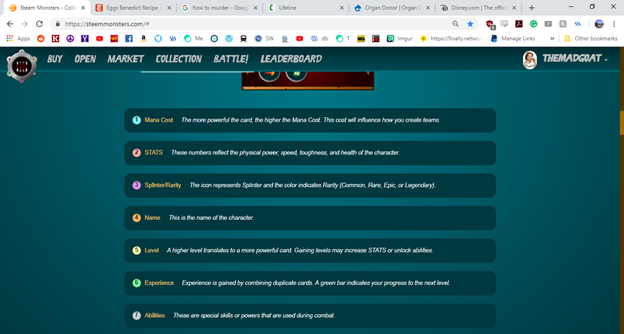 The rules are: Higher numbers are better than lower numbers. You know, why bother doing what every other successful battle card game in history has done and give some kind of story or description. Steem Monsters is too busy counting their money to come up with back stories for their cards like Magic The Gathering or every one else.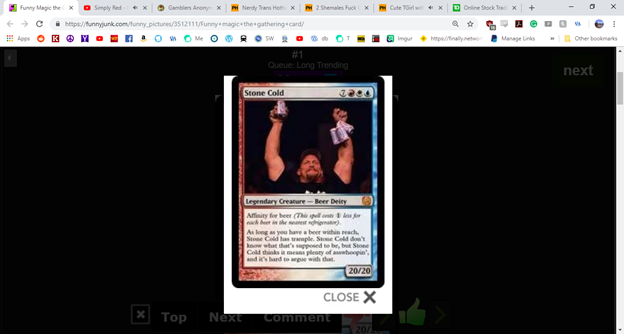 Now you battle. The battle is treated almost as an afterthought to buying cards, because it is.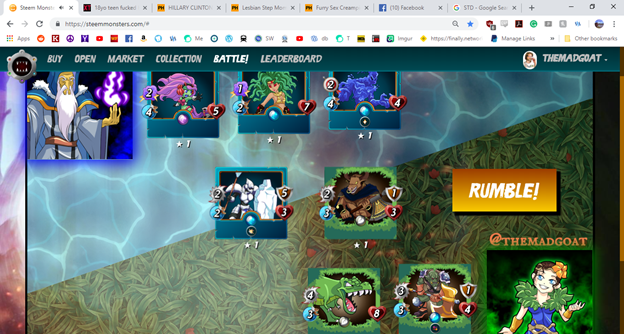 Don't worry about keeping track of the vaguely outlined stats and abilities. The game plays itself. In fact, it even gives you the option to not bother watching the match at all. The cards flop around for a minute, giving you the impression that something is happening, and then the match is over and you can buy more cards. Don't worry about activating your abilities or hoping to have any control or interaction with this game. This ain't that kind of party. That level of development would make this an actual game, which it isn't.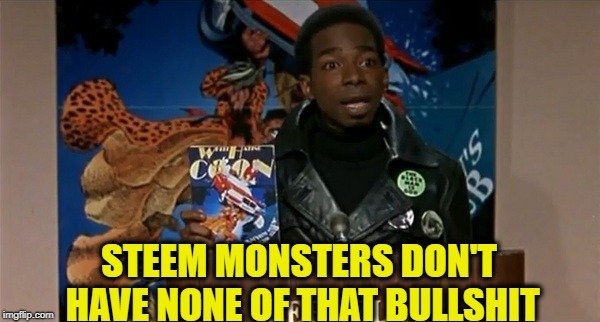 At least Angry Birds had the decency to make a better version of Crush the Castle when it stole every single thing about the game in their horrific, greedy money grab. Steem monsters couldn't even bother to copy the games it is ripping off. It just heard about tradable card games and used finger paints to slap some shit together to get your money. They already got 5 Steem from me for my starter deck, don't give them yours. By every metric that people who measure games use, Steem Monsters is a Steeming pile of shit and you shouldn't waste your money because your beanie babies won't be worth shit in a year. Seriously, this game is offensive in its level of shameless greed and uninteresting unplayability. If you hear anyone saying good things about this game you should begin seriously questioning their integrity and/or sanity.