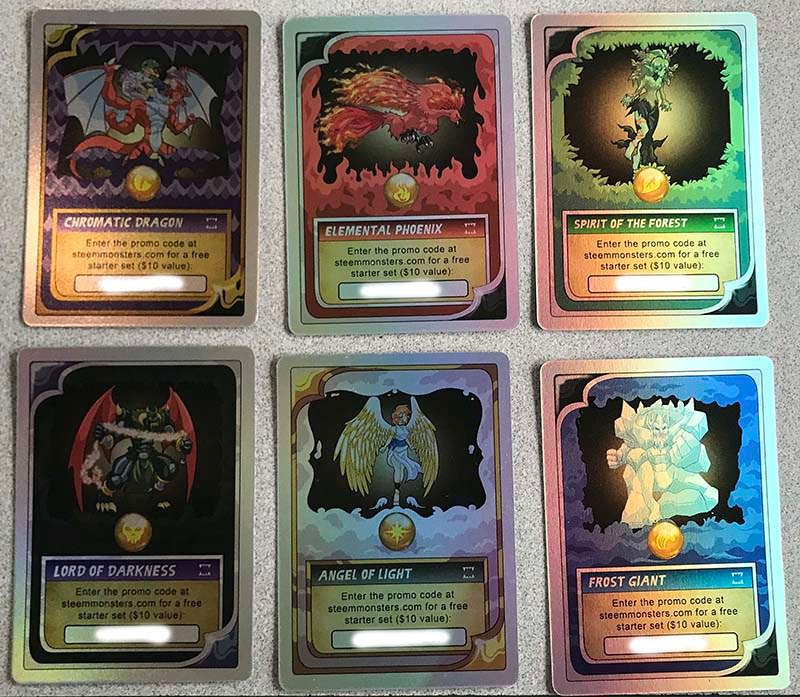 Promo cards to hand out at TokenFest!
I'm currently on a train heading up to TokenFest in Boston to represent Steem Monsters as part of the Steemit booth with @aggroed. Since I can't really get much development work done on the train, it gives me a rare opportunity to make a post about non-Steem Monsters stuff that's on my mind!
As the post title indicates, I've been thinking about whether or not to put more fiat into crypto lately as altcoin prices have dropped to very low levels.
Ultimately I have decided that I am going to put more in, considerably more for me at least. It is all money that I can afford to lose (even with recently leaving my job). I would never invest more than that. I don't know how things will turn out, or what will happen in the future. I can only guess, and my guess is that, overall, cryptocurrencies will increase manyfold in value over the coming years. Even after the dot com bubble the solid companies that weathered the storm went on to see huge gains, so I just have to pick the winners!
If I'm wrong, I will likely lose my investment, which will suck but it won't change my life much. If I'm right, though, then it will change my life significantly for the better. For those of you familiar with statistics and probability that means that this investment has a positive expected value. Based only on my guesses about the future of course.
Additionally, for the most part I've always been the guy that is thinking "I wish I bought in way back when…", and I'm resolved not to be in that position again. I would rather take the risk that I'm the guy who says "I wish I hadn't bought…" for the chance to finally be able to say that I did buy, and bought a lot, back in 2018 when STEEM dropped below $0.70 and ETH dropped below $180.
Only time will tell how this will turn out. For those of you doing the same, I think we're in for a crazy ride, and I wish you luck! Finally, as a reminder, I am not a financial advisor and this should not, under any circumstances, be taken as financial advice!