Please suggest accounts that write Newsworthy STEEM content for our upcoming "Steem News"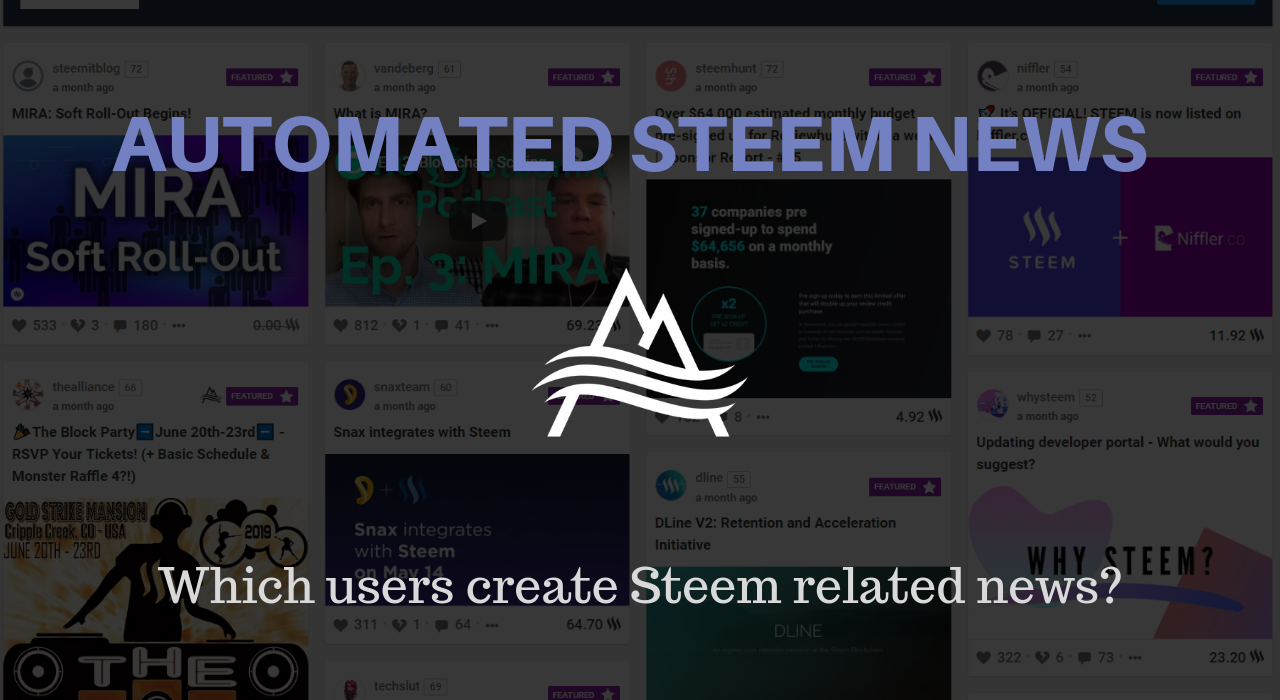 STEEM NEWS
The steem News manually curated by @pennsif was an amazing project, I would personally visit it every single day, and we're sad to see it go (it was very very time intensive). He's moved on to other great projects and we wish him the best.
We would like to continue to provide you with a news feed that keeps you up to date with what is going on in Steem itself. We are considering moving to an automated feed that will pull from accounts that are known to post about Steem itself.
HIVEMIND
"The update to the Steem News page will be the first new feature powered by our own hivemind server. We don't need the perfect list of accounts at the beginning, we can always fine tune it later and add filters." - @asgarth
YOUR INPUT
This is where you guys come in... what would those accounts be you'd like to see?
EXAMPLES
Things to consider
We can fine tune and add filters particularly filters to the first tag.
How many, IF ANY, bot accounts that report statistics of Steem?
How much content should be Steem related to be included on the list?
Which dapps are steem news feed worthy? We're saying interfaces are.