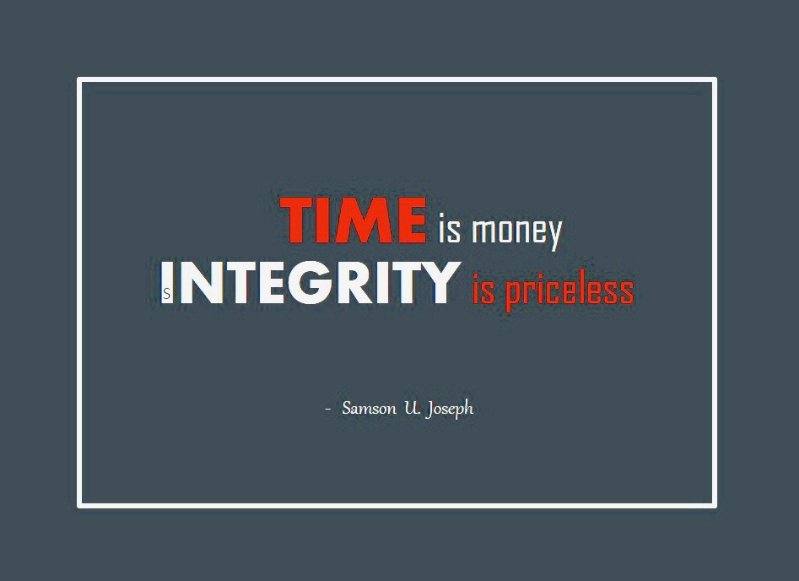 Money lost can be regained but it takes a lot to gain trust. - Samson U. Joseph
We existing in a society where most people are constantly in search of money. People don't mind to do whatsoever it takes to make money.
On the mission to make money we've lost so much of our values and morals. Most of us have this watch word "money first other things follow". I know that time is the currency of life but not the most valuable asset of life.
You have lost your integrity and other priceless virtue because you are running after money. I want to encourage today to hold firm on your values and money will surely come.
Time is the currency of life but not the most valuable asset of life. - SUJ