Hi Everyone,
If you are already a member/investor in the Tronchain smart contract, Then you have more good news because you now have an opportunity to earn even more out of your smart contract.
We have launched the UME token mining contract for ALL TRONCHAIN users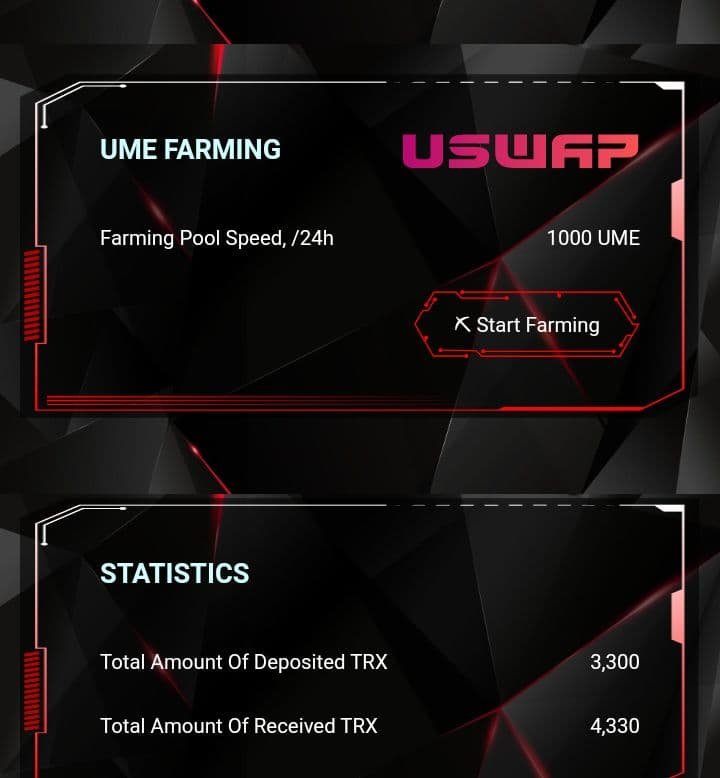 All members qualify, as long as you are active. Log into you account, click on start farming and your farming speed will be calculated from the last deposit you made to TRONCHAIN.
You can claim the mined UME at any time and either hold it, stake it at https://ume.finance or sell it at https://uswap.me, that's all up to you.
This is in addition to everything you already get in TRONCHAIN, The only difference now is that you can farm and accumulate the UME token for free as a TRONCHAIN community member.
If you have not joined Trochain yet, I urge you to do so now with the referral link low:
https://trxchain.io/#ref=TXUqDjiFce3V...
You can watch a short video explanation on UME farming below: