Hey Onboarders! We hope you are still spreading the word about Steem with everyone you meet, everywhere you go! :D
First of all, we want to thank everyone who joined the test contest
#OperationMassAdoption
, where
@theycallmedan
,
@yabapmatt
,
@ocd
,
@oracle-d
, actifit and
@cervantes
encouraged everyone on the Steem Blockchain to invite their friends to be part of our ecosystem.
If you missed it but you want to check out the contest, click here and don't worry, there will be more themed contests like this one in the future :)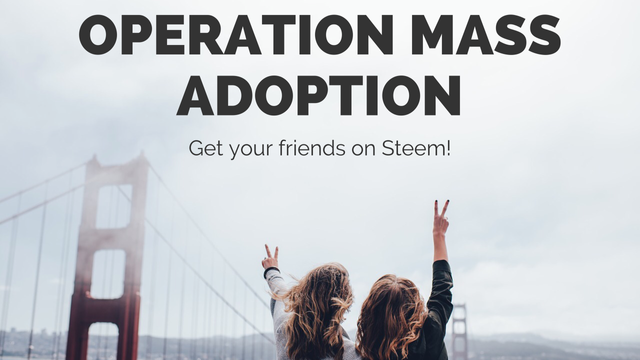 During the past 3 weeks, a lot of Steem-lovers, Blockchain enthusiasts and community focused Steemians put all their efforts into inviting new people to be part of our Blockchain. Wether it was through the different dApps account creation or the reccommended Steemonboarding processes, the result was positive, with more than 100 hundred users onboarded and welcomed to the blockchain. It could have gone better, but this contest was a test to see how users and the community respond to this kind of initiatives; we'll talk about this later in a different post.
Again, thanks to everyone who took the time and loves our Blockchain so much that you took the time and effort to Onboard tens of new Steemians!
Without further ado, we present you the amazing Steemians who onboarded the most people during the First Operation Mass Adoption: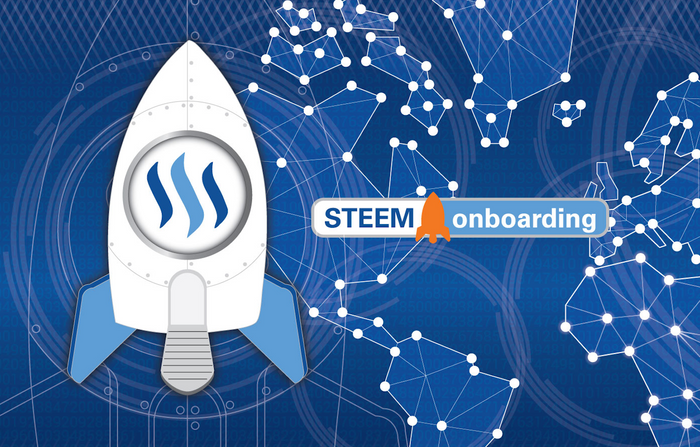 The community that got more people Onboarded was @rutablockchain thanks to @danielvehe and some others, this means that the 11,000 SP delegation goes to them! Congratulations to Ruta Blockchain!
Thanks so much guys! You really made this contest a great opportunity to improve the Blockchain, bring new users, help your own community and in the process, getting some nice Steem prizes. Congratulations!
We will transfer the Steem Prizes and give the delegation to the community very soon, be on the lookout :D
---
---
@blocktrades, @ocd-witness, @yabapmatt, @oracle-d, @actifit and @cervantes are witnesses on the Steem Blockchain, you can show them your support by voting for them here or by setting @steemonboarding as your witness proxy here