Hello Steemians! Just a few hours ago we all started a common effort to invite, sign-up and onboard as many new users as we can, So far the response of the community has been amazing and we´ve gotten a lot of positive responses on and off chain.
The contest has started, you can begin signing-up and onboarding your friends to compete for a 1,200 liquid Steem prize pool and an 11,000 Steem Power delegation.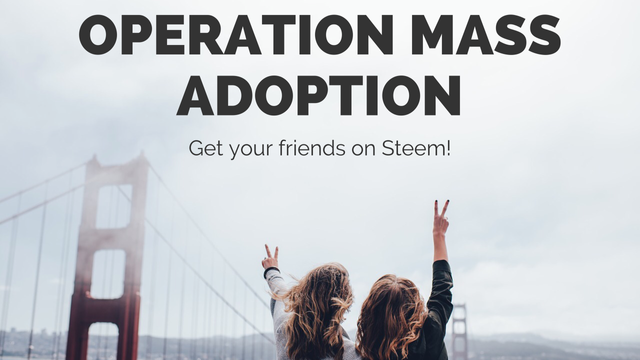 Contest Timeline
This contest will run for 21 days: Starting on Wednesday, May the 22th at 00:01 PST, finalizing on Wednesday, June the 12th at 23:59 PST.
Prizes added to the Pool
There is a 1,000 liquid Steem prize pool for the individual contestants and an 11,000 SP delegation for the community with best results throughout the contest.
Apart from these prizes, other projects got in touch with us and offered for the Individual category the following:
@Actifit is giving 100 Steem for the 1st place and 50 Steem each for the 2nd and 3rd place.
@Oracle-D will give a 100% vote for the top three winners.
@Cervantes will give a 100% vote for the top three winners.
Thanks so much to these projects for helping the community reach mass adoption together!
Remember that the new users have to make an introduction post using the tag "newonsteem" so we can find, curate and count those users for determining the winners.