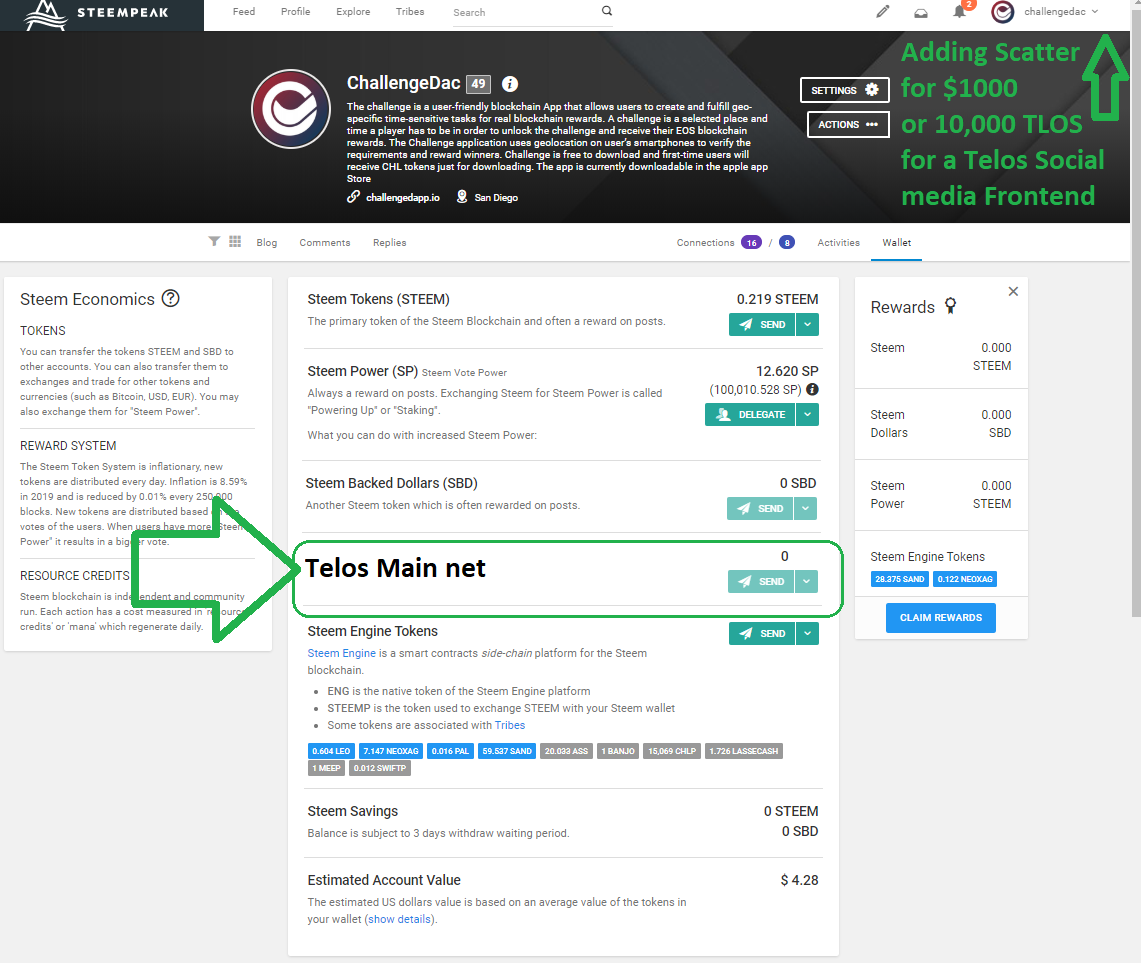 i will be requesting $1000 for @steempeak to enable scatter for deposits and withdraws
The deposits and withdraws can go to the steem engine gateway as well but will simply show MAIN NET Telos tokens in the wallet like shown in the mockup
If @steempeak can add Scatter i can secure even more funding for a more fleshed out telos Social media System USINg existing @steempeak front end, and simply adding telos login as an option next to google and facebook. telos posts would show up on steempeak.com but probably not on the steem blockchain (unless some steem account autoposted) However I believe the best route is simply to do what eos.discussions.app is doing which proves you can quite easily make post from EOSIO chains and comments AND votes and tips. We can have an actual reward pool however which si what Douglas the white paper author told me
I believe we coudl secure possibly $5000 to $10,000 a month on a regular basis if @steempeak completed their first $1000 task of just adding Scatter to Steempeak so we can see Telos tokens IN the SteemPeak wallet page the same way they added new tokens like SNAX etc (and with scatter they could add EOS and other eosio tokens if they wanted but its telos thats paying, not eos! )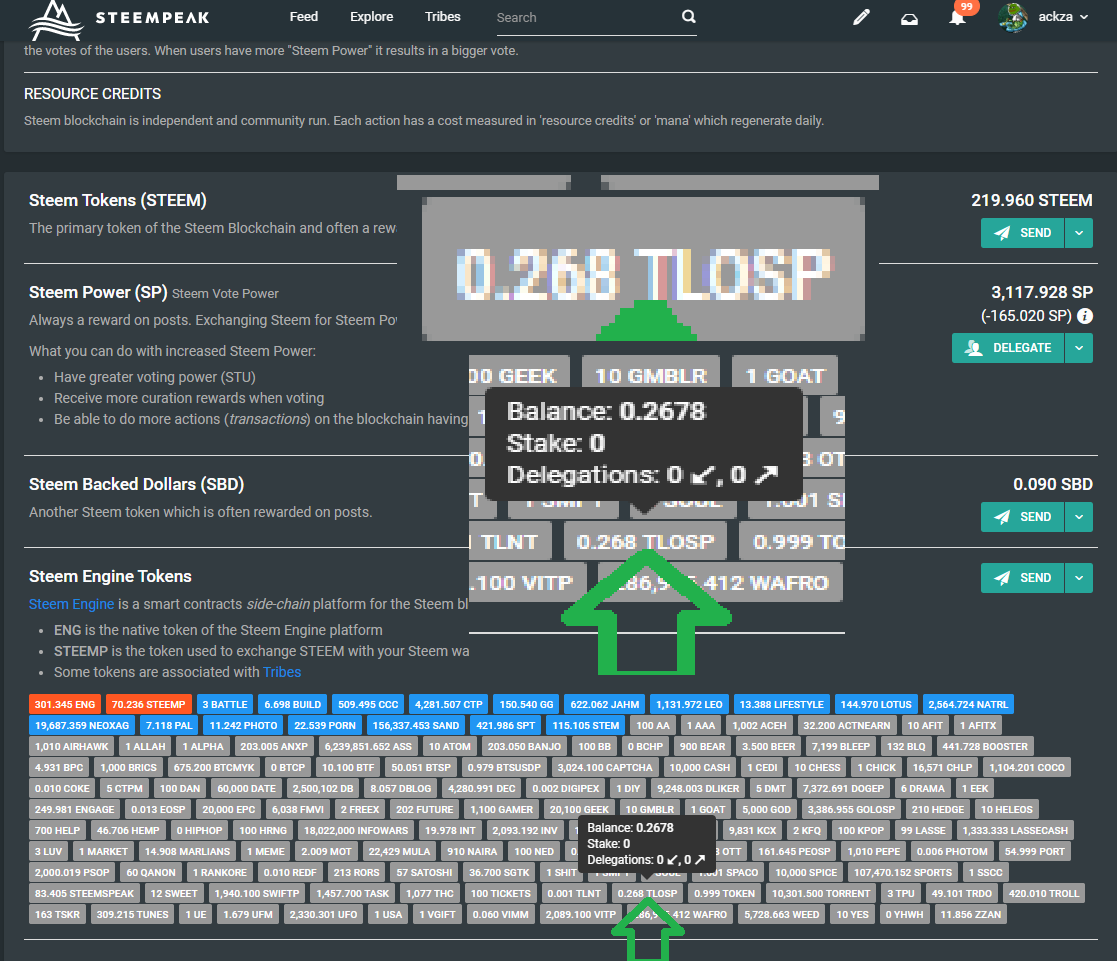 So we already HAVE TLOSP pegged telos but MAIN NEt telos showing a Scatter wallets balance , teh same way they show a steem balance from keychain would pave the way for telos main net based steem peak triggered POSTs and comments (based on telos.discussions.app who im friends with ..the dev @bigbluewhale that is ) and this would allow us to either have telos post interact with steem posts (steem accounts would be able to comment on telos post and vica versa) but we can HAVE all the DPOS chain social media be in ONE unified front end the way it should be.
Ive messaged @asgarth @jarvie from @steempeak and the Telos Cofounder and white paper author Douglass and the telso community and I believe they will continue to support the projects they have trusted me with telos to EXPAND into telos main net world.
Come to SteemPeak discord to talk with these geniuses who just added BURNING to steempeak to show promoted posts in your feed, thus single handedly fixing the promoted post/bid bot war in my eyes at least :D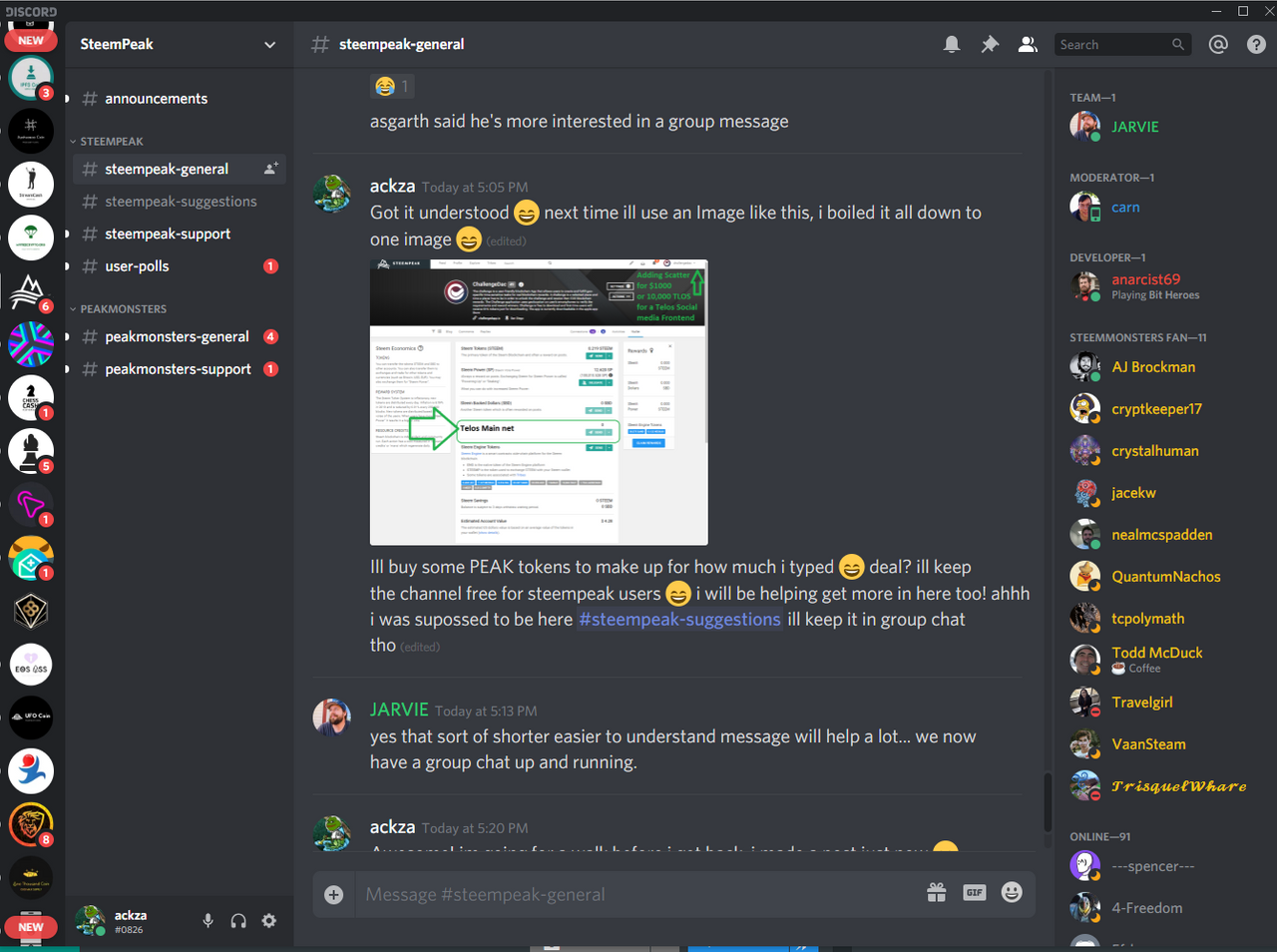 I will also direct your attention to PEAK token which Im puttin in orders to buy! It could be used for MANy steempeak features AND could be expanded to have apeg on telos with TELOS-EX service!
https://steem-engine.com/?p=market&t=PEAK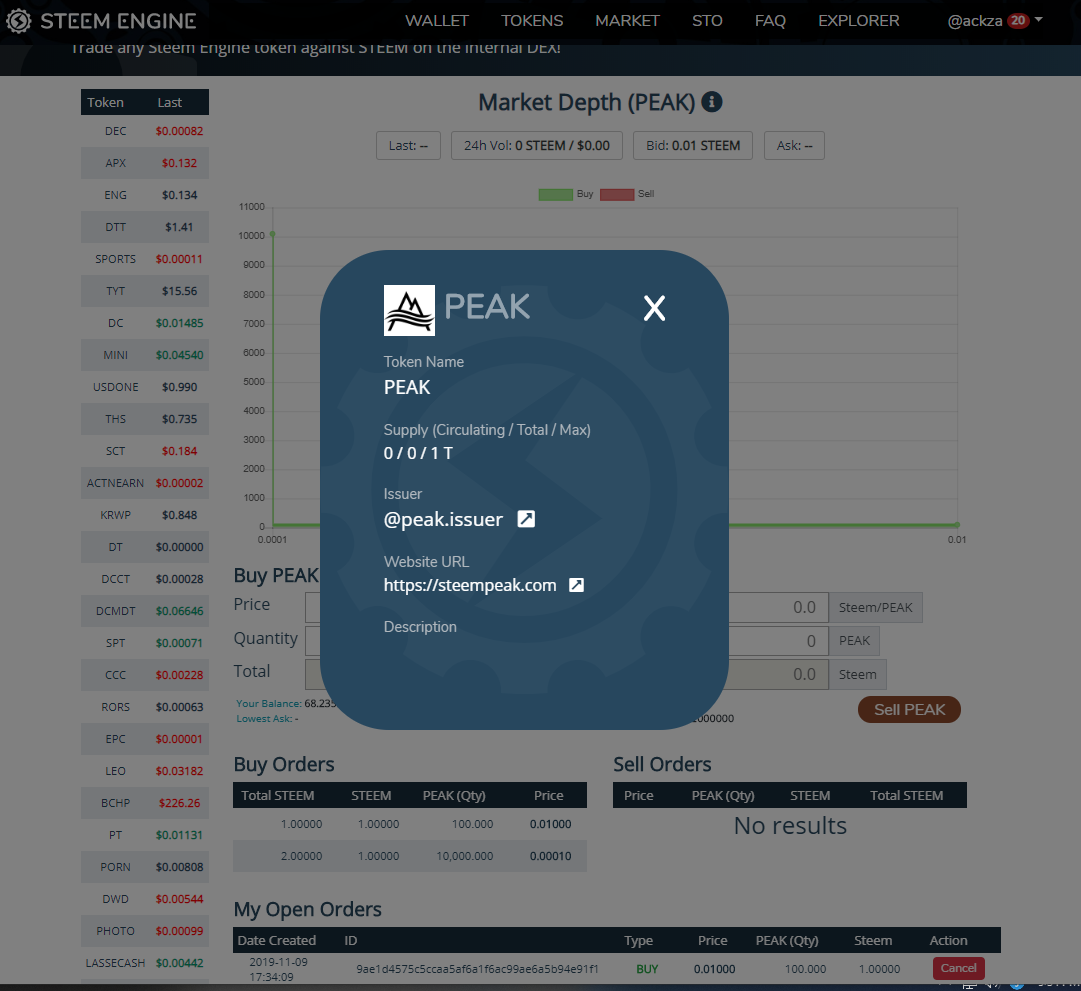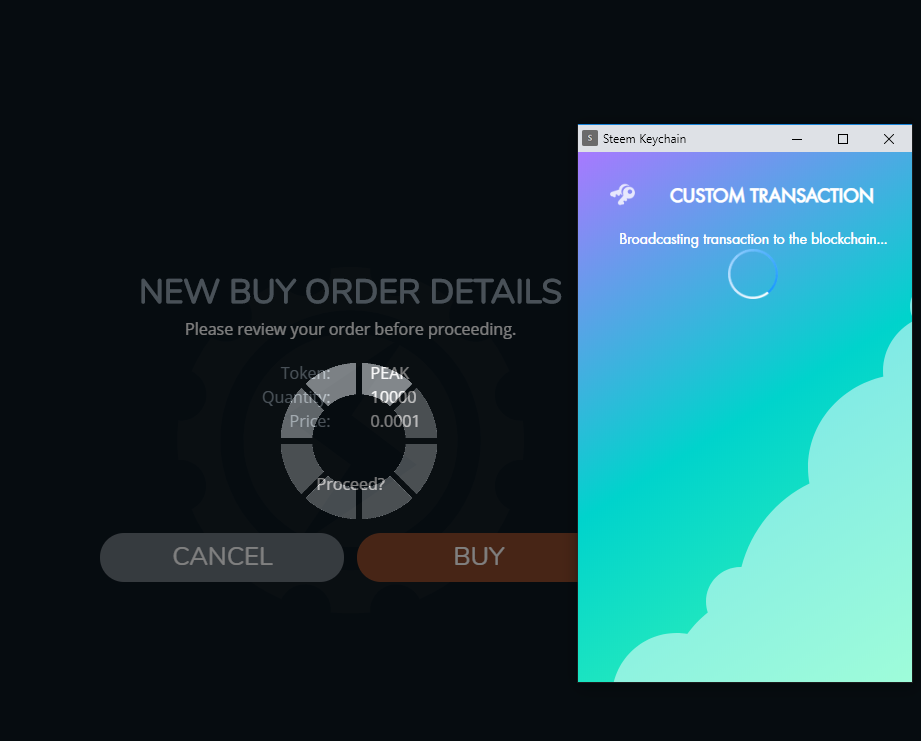 Buying 2 steem worth, 10,000 and 100 for 0.01 steem