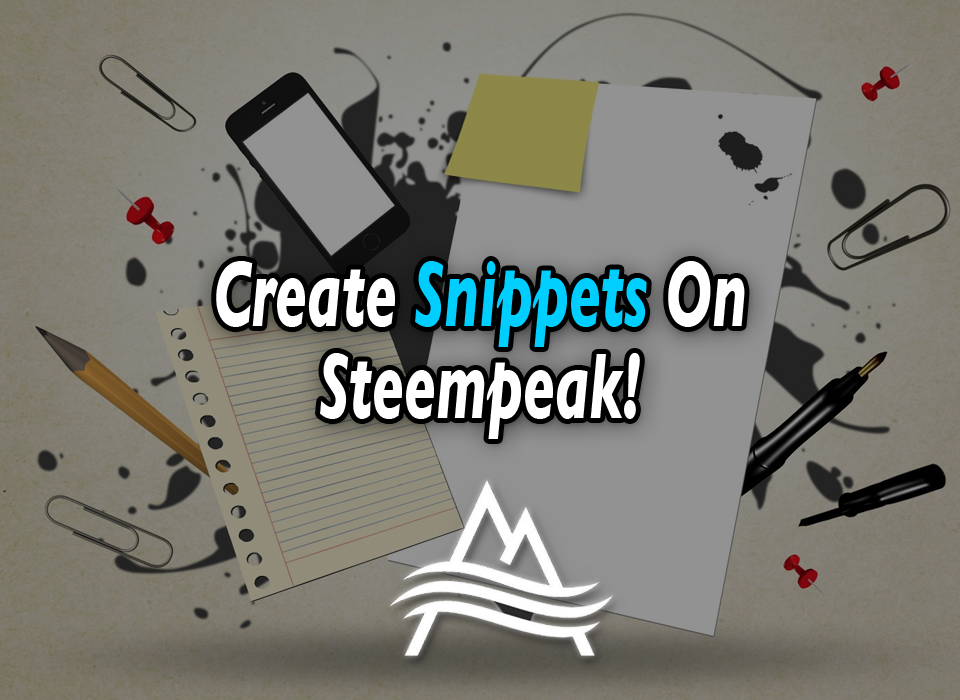 I normally write my posts either on Busy.org or Steemit.com.
I've kept my eye on Steempeak for a while now, but never made the full switch to using it more often.
For reading posts/watching DTube Videos, I'm usually on-the-go and using Partiko.
Just earlier today, Steempeak announced the Snippets feature. This feature allows you to save commonly used text and even markdown code so that you can easily input them into any of your posts.
In my posts, you'll often see the following Snippet:
---

---
Prior to this Steempeak feature, I would go to an old post of mine on Steemit.com and then copy/paste the markdown text from there.
Now with Snippets, I can insert any snippet I've saved with just a few clicks and never have to leave my tab.
How to Create a Snippet:
To create a snippet, just head over to Steempeak.com, login and then hit the "create a post" icon at the top right by your username.
Once you're at the create a post screen, you'll see a little button just below the text box that says "SNIPPETS".
Click that button and then create a name for your snippet so that you can easily pick from your library of snippets.
Then just add the text/markdown code for your snippet and you're all set to start inputting snippets into your posts!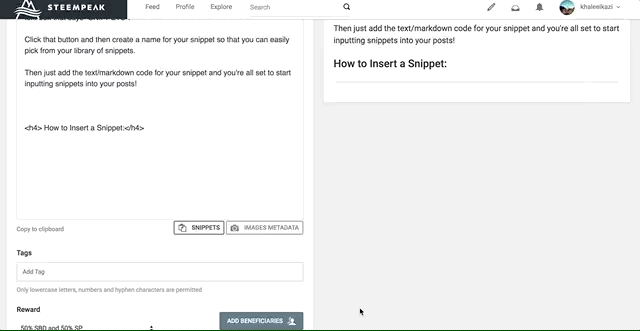 How to Insert a Snippet:
Inserting a snippet is easy. Once you've got it saved, just click the snippets button below the text box, hit copy and then the window will automatically close.
Click back on the text box and paste in the snippet from your clipboard.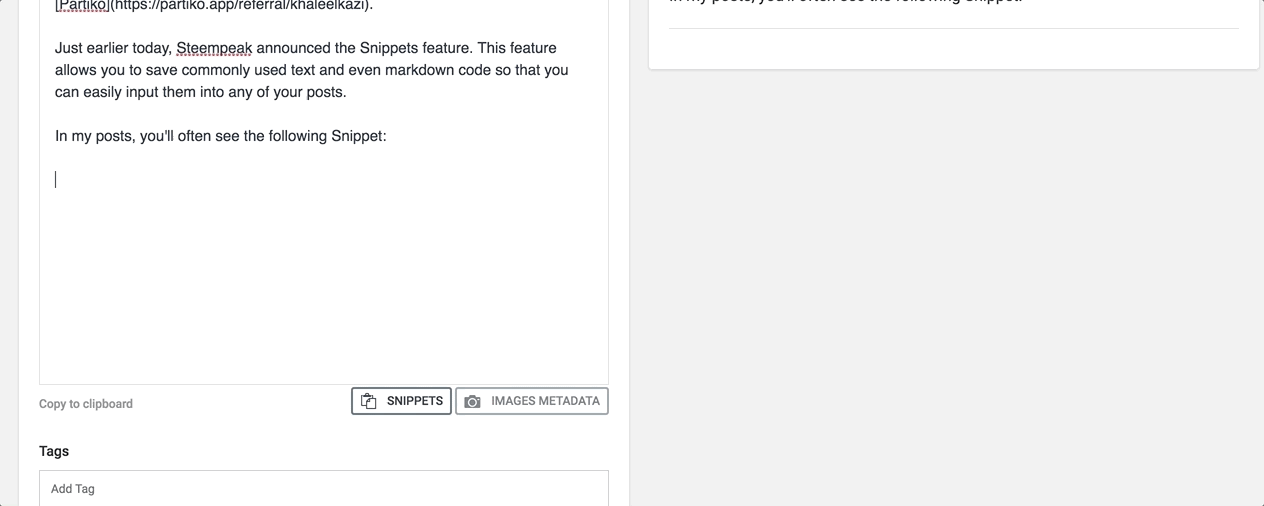 ---
Signup for a Steem Account on Khaleelkazi.com, earn a 90 day delegation!
p.s. you can now sign up for a Steem account directly on my website, https://khaleelkazi.com. The signature at the end of each of my posts will have an option for instant account creation, powered by @steem.ninja.
Steem.ninja gives a 90 day delegation of 15 SP with your account. I'm going to match their 90 day delegation to you for a limited time (I haven't decided how long yet, I'll announce it on my blog when this promotion ends).