Good Morning Wonderful STEEM Community,
Today's Ill (November) Poyaday to Buddhist people. As Buddhist I went Nelligala International Buddhist Center for worship Buddha properties. Today morning I spent 1.5 hour there with my family. I wanna share some photo clicks of Nelligala temple and importance of next Unduwap full moon poyaday.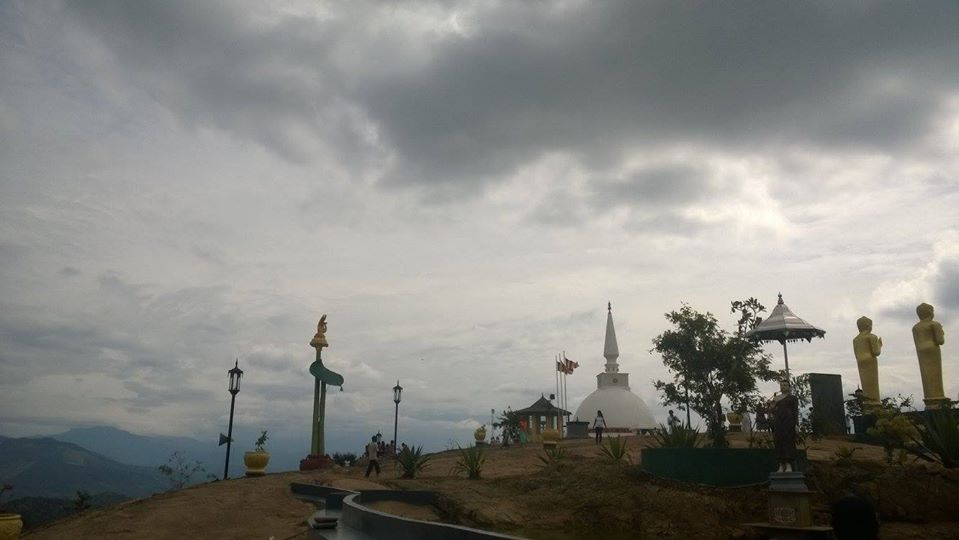 Nelligala Buddhist center placed on top of the mountain. The sky seems few dark clouds. But fortunately no rain fallen here. Corner of the land you can see dagoba. The inauguration of the Women's monk Order in Sri Lanka Most of the pilgrimage to Unduwap ​​Poya day goes to Anuradhapura. Pilgrimage season begins on the full moon day of Unduwap.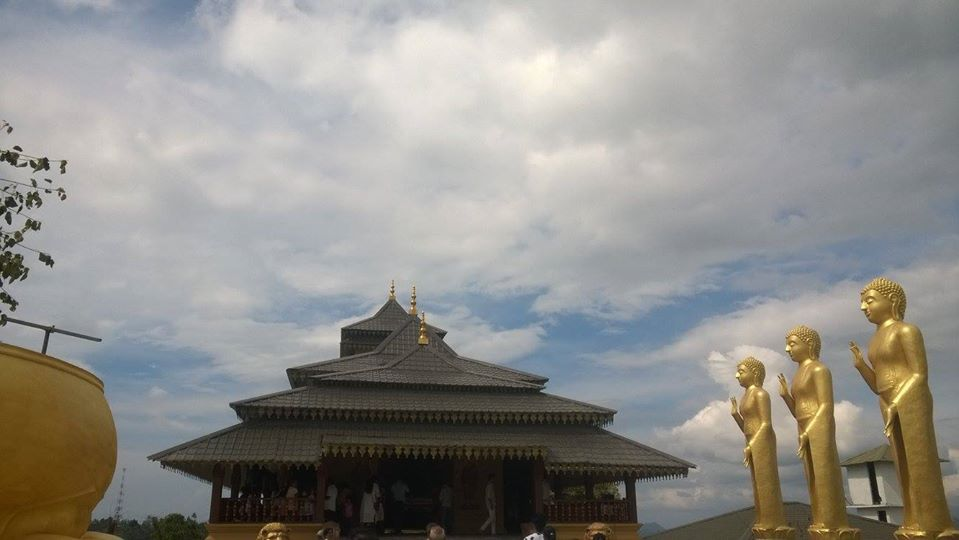 The sacrificial offerings made by the Buddha to the Buddha who helped the world to enlightenment were shown on this day. The sacred Sri Maha Bodhi Southern branch of the Sri Maha Bodhi as a symbol of enlightenment was visited by Sri Sanghamitta Arahath on this day.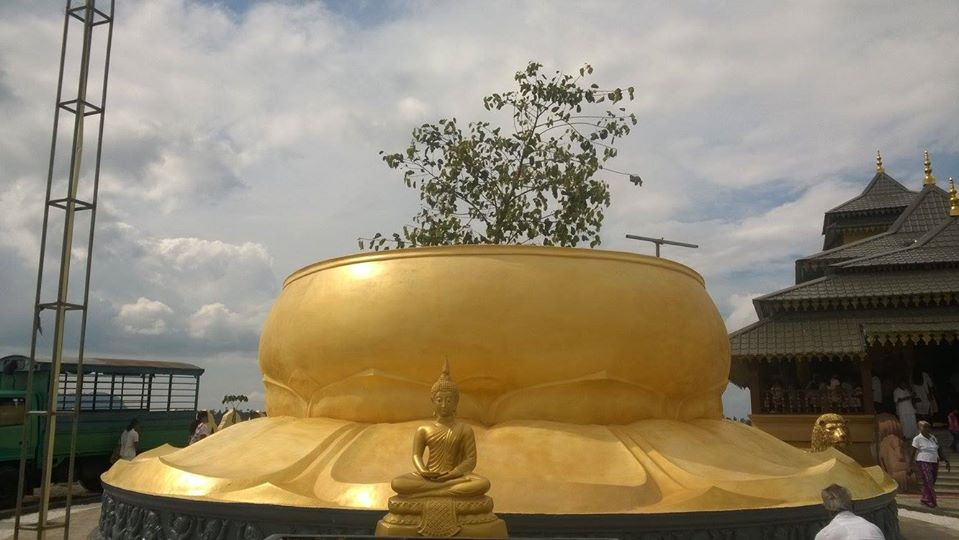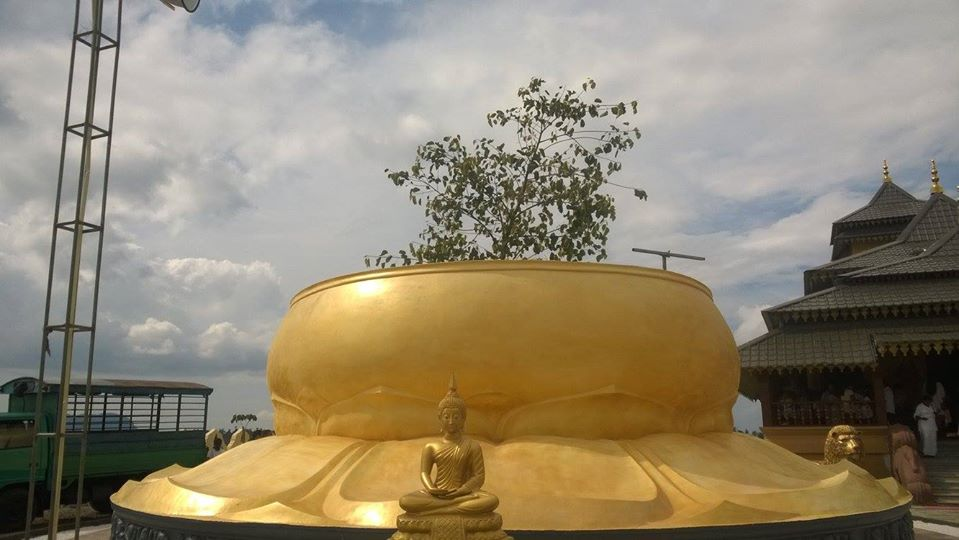 The Sri Maha Bodhi Tree, considered to be the oldest living tree in the world today and respected by hundreds of thousands of Buddhists, is regarded by Buddhists as a living Buddha. The Mother Bodhi tree is not found in India today.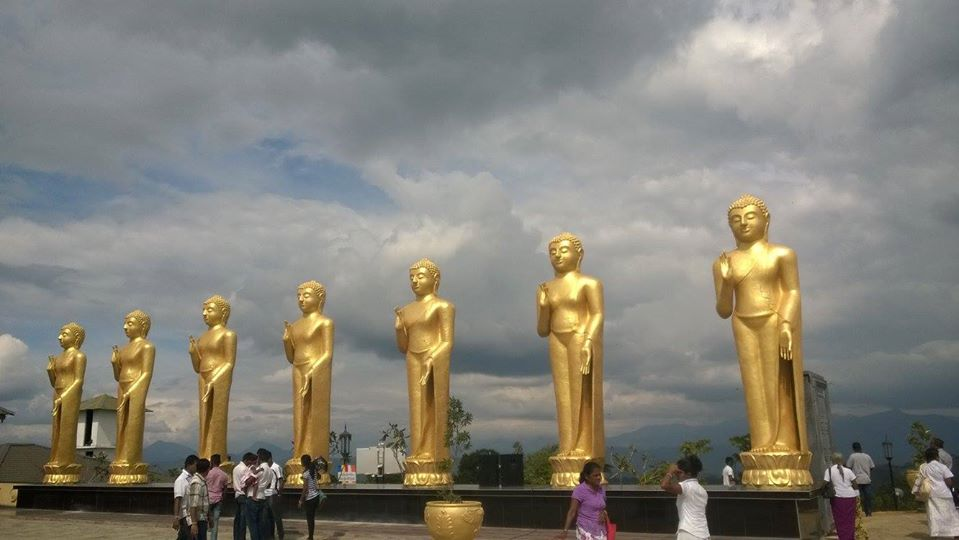 There are more gold plated Buddha statues. They made from similar hand signs. I can understand why. Only few Buddhist came there because more people go temple at evening and night time.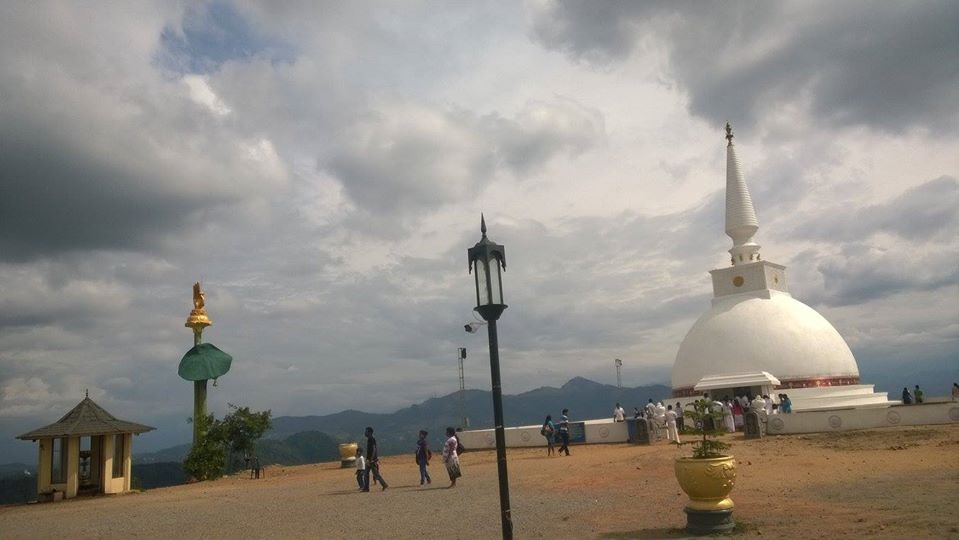 Actually really beautiful place temple was built. I could see surrounded area nicely. I reached to dagoba for worship.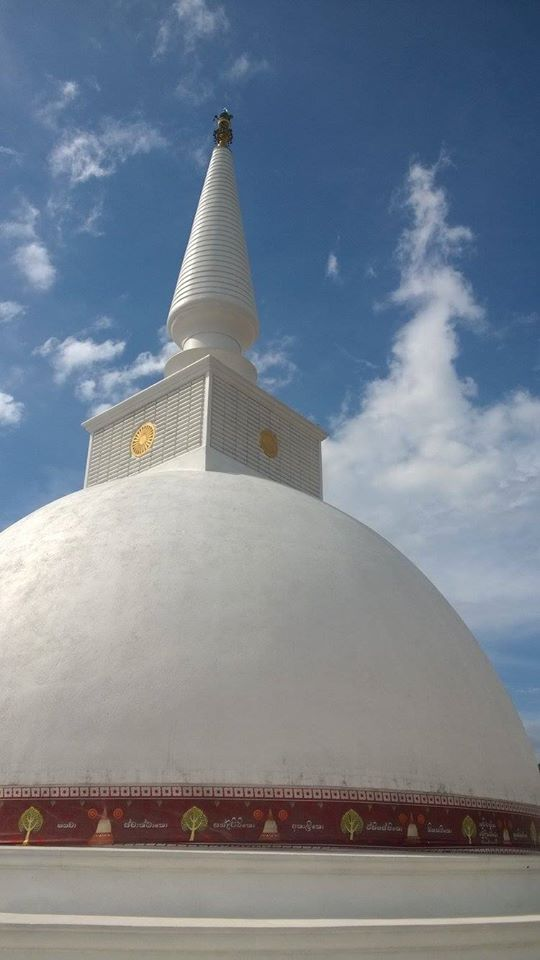 Mihindu Arahath said that it was best to take her sister, Sangamitta, the Great from India. At the same time, King Dharmasoka has been advised to bring with him a branch of the Sri Maha Bodhi, which is venerated as a living Buddha. Accordingly, King Pathis II prepared a letter in the hand of the envoys and sent them to King Dharmasoka of Dambadiva with gifts. King Dharmashoka was sent from India to Sri Lanka with the guidance of Lord Moggaliputta, the Thera of Sangamitta, a southern branch of the Jayasri Maha Bodhi and a body of security personnel for the protection of the sacred Bo-tree.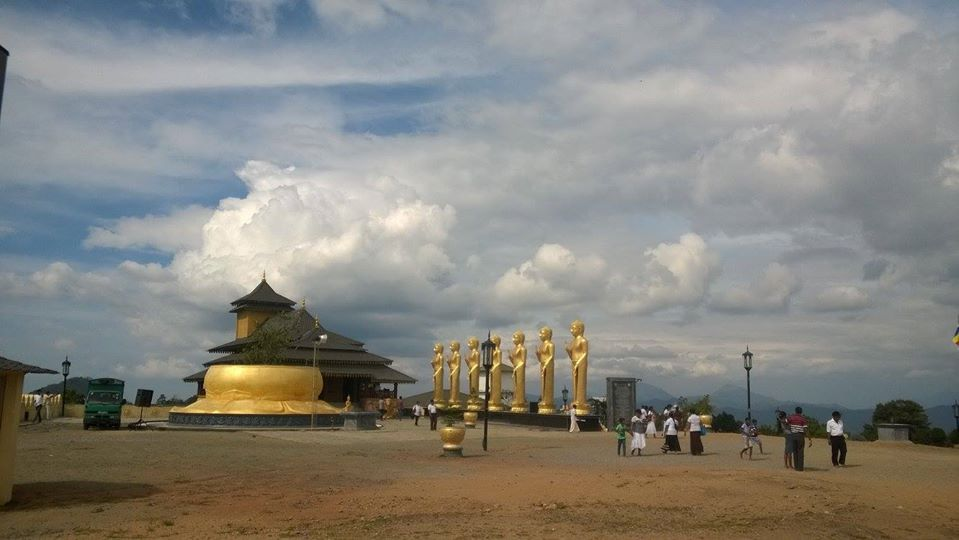 It's full view of this Buddhist center. I couldn't captured inside of the temple's hall because I couldn't hold my camera clearly. I can't disturb worship process of some buddhists.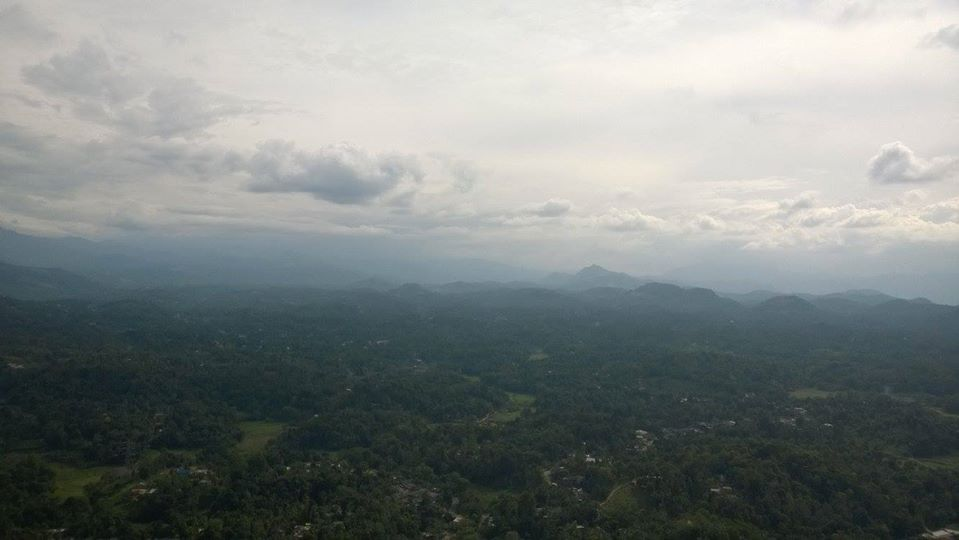 Due to the above two stories, the full moon Poya day in Unduwapura is very important for Sri Lankan Buddhists. Moreover, the Sri Pada pilgrimage season which marked the footprint of Lord Buddha from the Unduwap Poya up to the full moon of the Vesak Full Moon Poya day commences from today. Unduwap Poya is very important to our women's party as Sri Lankan women are ordained.
Thanks for reading and watching. Have a Nice day.