SET OF GREAT TOOLS FOR VISUAL CONTENT PRODUCERS: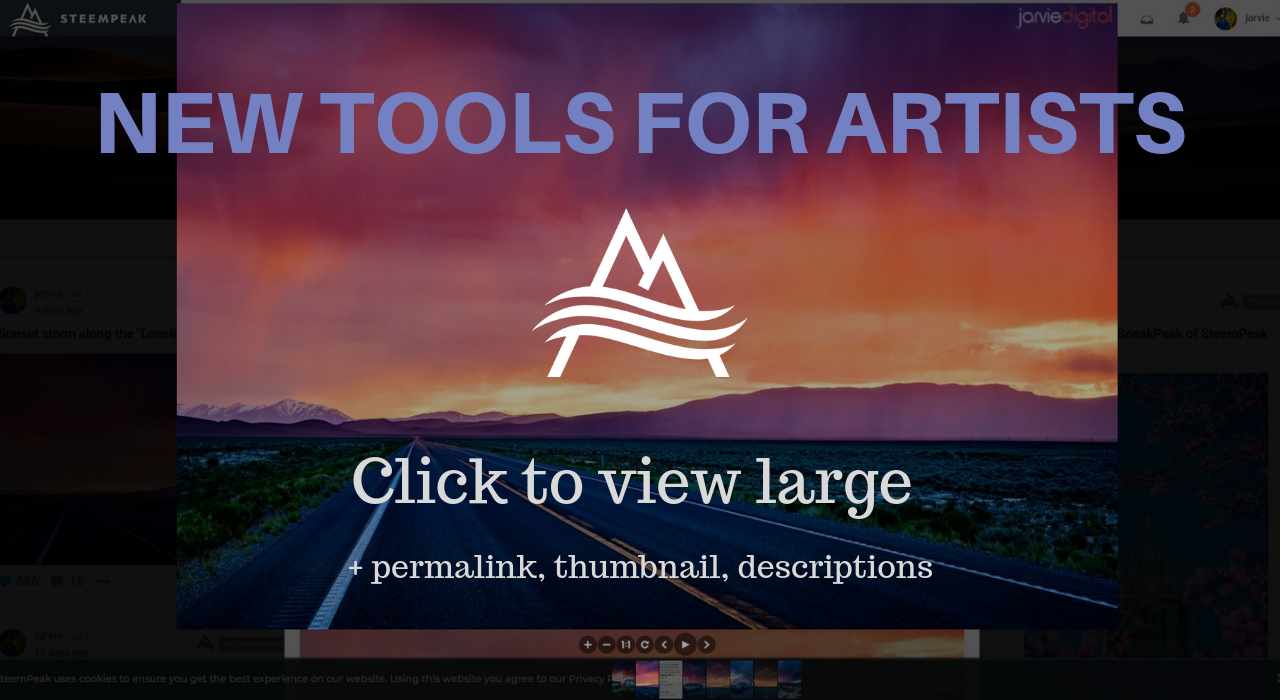 AND NOW... Click to view
Remember when photographers had to learn how to do funky code in markdown just so when someone clicked a picture they'd see an image larger. Then they'd have to literally write ... "click on this picture to view it full screen". (because it wasn't normally a thing and that's why they had to inform people)
ALSO FOR USERS WHO LOVE BIG PICTURES
Well... go ahead and click on a picture in SteemPeak... any picture!!
Then zoom in. Try a page you know uploads higher resolution images.
NOTE:
Here's the thing some artists are so used to uploading 600-800px images because no interface gave them any other option to view larger. It will take some time for them to get used to bigger images. So this is our call out to all photographers, artists and people with awesome pictures...upload them a bit larger. Start a bit bigger and ask your followers if they enjoy that more. It's a balance because bigger pictures means larger bandwith for those people on slow connections it may make a difference.
MORE THAN CLICK TO EXPAND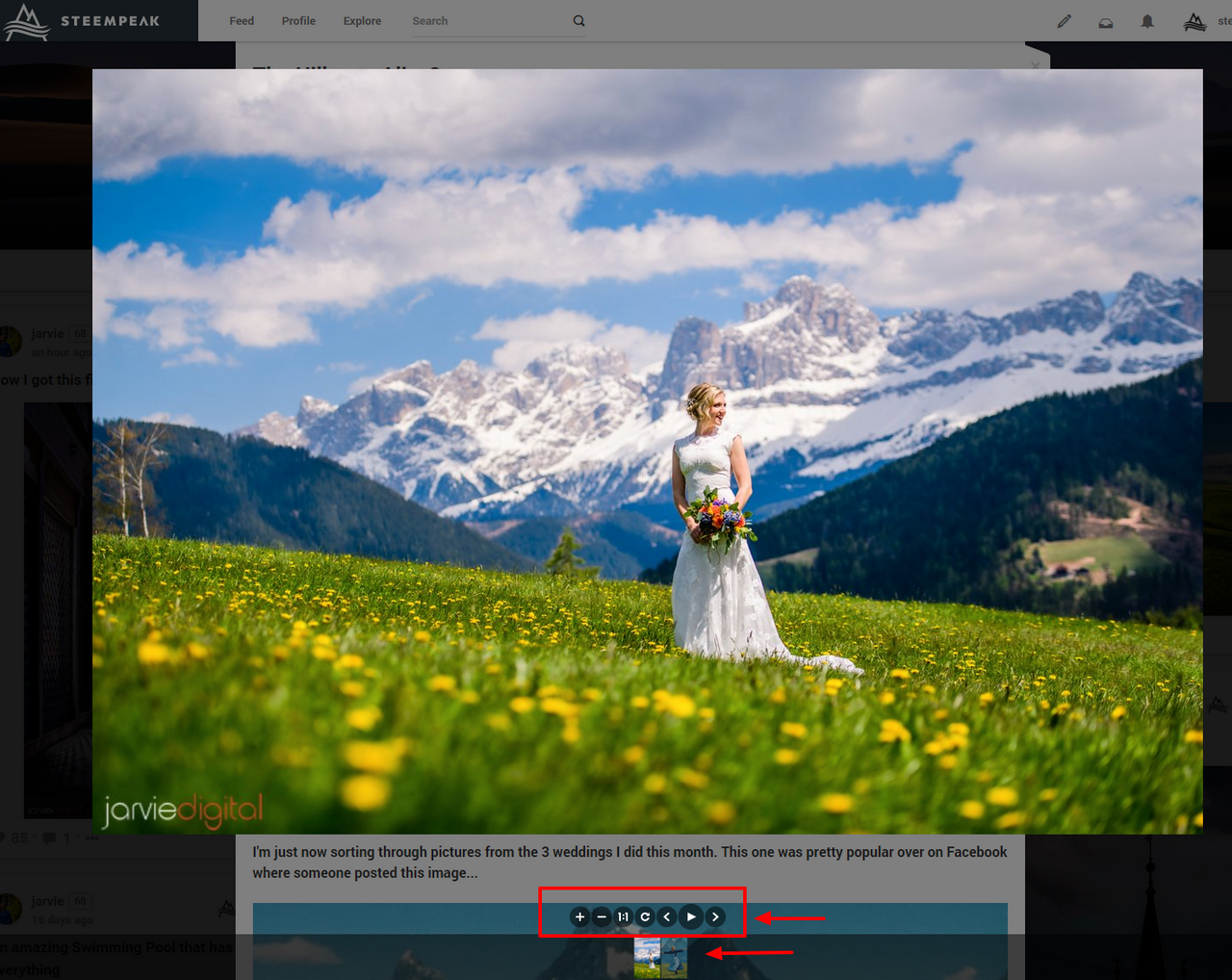 It's more of a full featured quick SLIDESHOW MODE... because it's not just THE image you clicked on but you'll be able to view large any of the pictures in the post and have some controls and thumbnail icons at the bottom.

BTW this is what Portfolio Page looks like.
We've had this for a while It's a great alternative for people to share this post for people who want to see a bunch of their work. Aka a "Portfolio" of all your work you've put on Steem.
If you as a user come across a user who has enabled this... go take a quick peak it's a great way to introduce yourself with their work.
Otherwise one of the biggest usages is for that artist to easily and freely use it as a portfolio to show to clients and fans.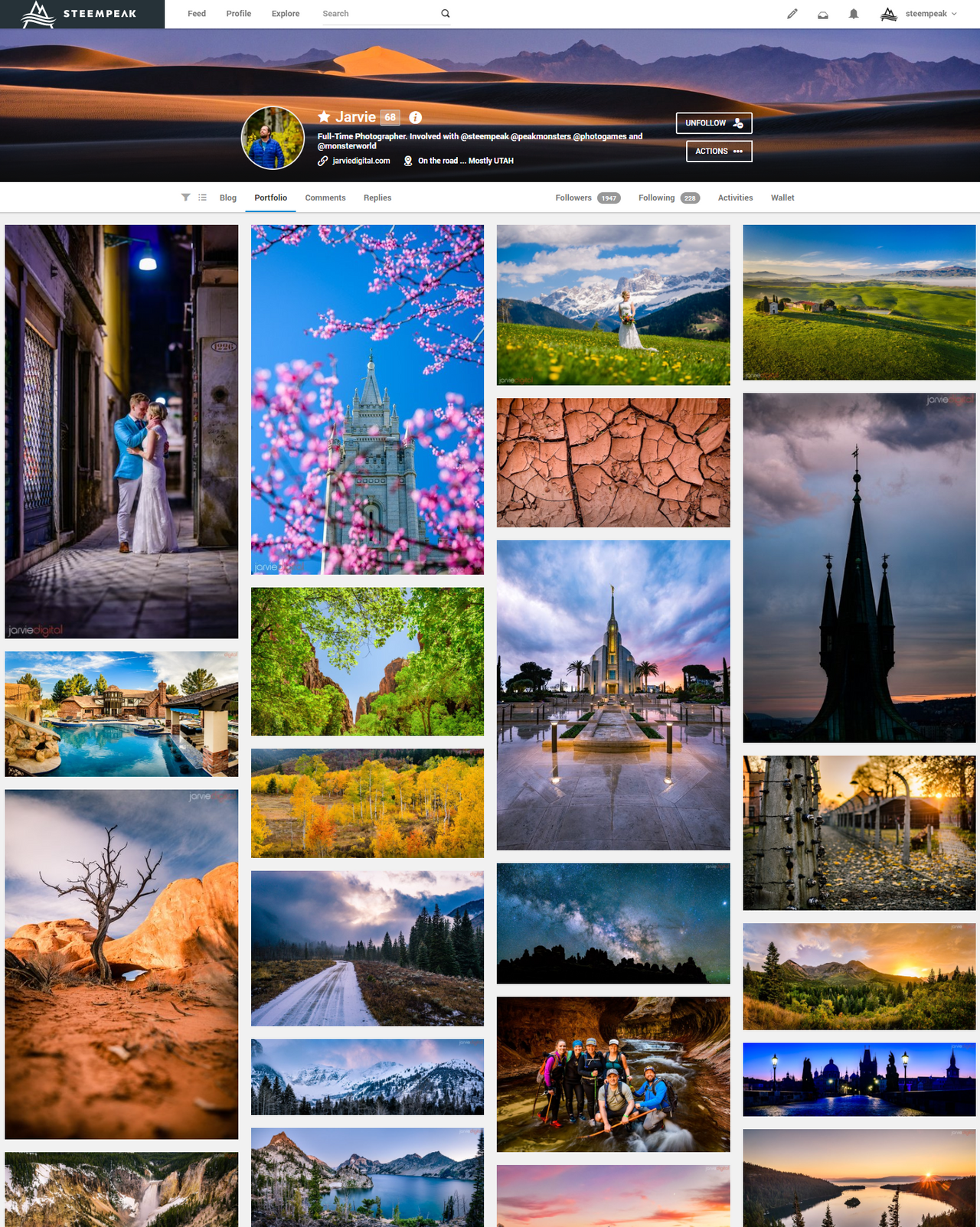 SHARING TO THE OUTSIDE WORLD
We talked about this feature in the last post but it's important enough to talk about again.
https://www.steempeak.com/steempeak/@steempeak/3-steempeak-tools-to-help-seo
Let's be honest if you're gonna go through the trouble of creating a beautiful Blog Post you should share it with friends and family as well... they're the ones who are more likely to hire you or buy your work or talk to you about your far off adventures.
So share that post... we also made that experience much better.
Create your own URL
Create your own short description
Choose the thumbnail you want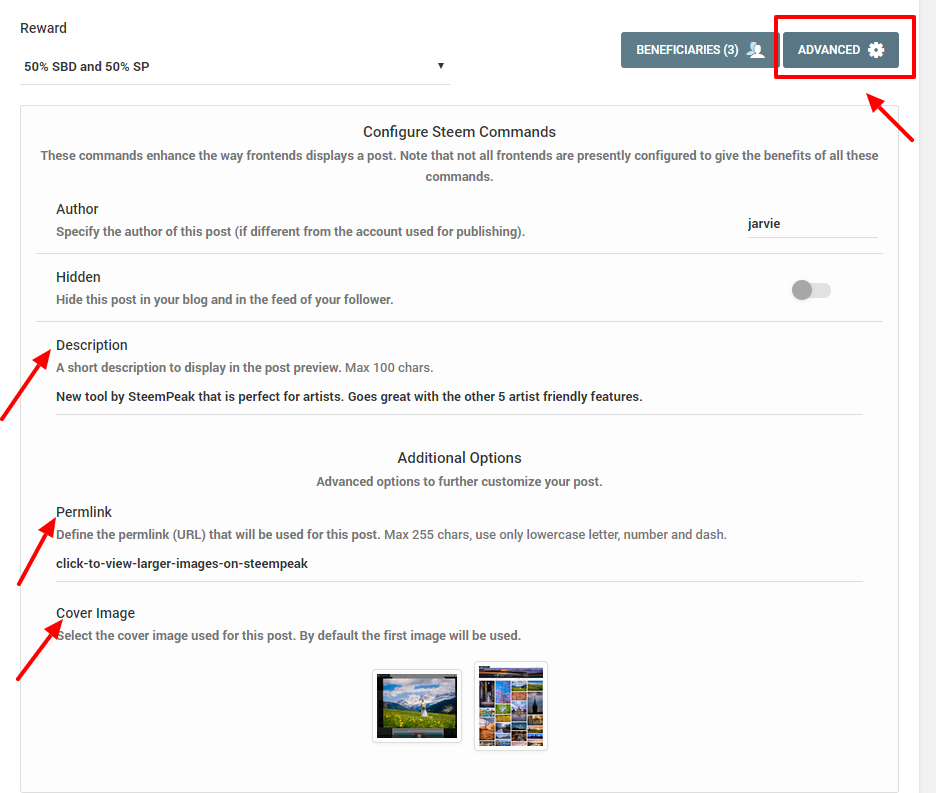 WITNESS: A call to action
Now's probably a nice time to remind you that we run a witness server to help process the blocks for the Steem Blockchain. You can vote for our witness so we are in a position to process more of them.
Vote on out profile page: @steempeak
Vote on the witness page: https://steempeak.com/witnesses


This works for all witnesses BTW
Using Keychain: You just have to click and approve the transaction
Using SteemConnect: You'll need access to copy paste the Active Key at least.
---
The SteemPeak Team
About us: https://steempeak.com/about
Join us on Discord: https://discord.gg/6hCAcVp