ROAD TO STEEMFEST
We are posting cool stuff every day from now until steemfest and we're starting with something many many people have asked about... probably the most desired feature by our own team at https://steempeak.com
PREVIEWS NOW WORK ON OTHER SITES!!
The way steempeak pages were designed it was not going to be easy and SSR needs were also going to make it cost a decent amount of money... so we delayed and delayed until late last night @asgarth had a stroke of genius and out of the blue surprised our team saying he had solved it and less than 24hrs later it's up and running and usable right now.
I'm told it will be very scalable and not cost us much to do no matter how many users we start using. The cost is really a fraction of a second delay when the post loads, probably not even noticeable. But the win is huge!
I've tested it on some popular sites.
PREVIEWS ON DISCORD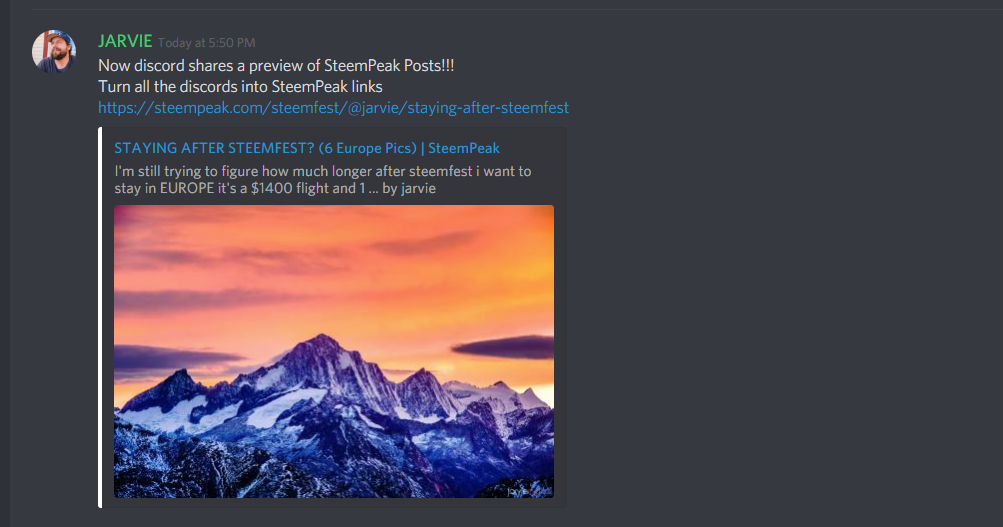 PREVIEWS ON REDDIT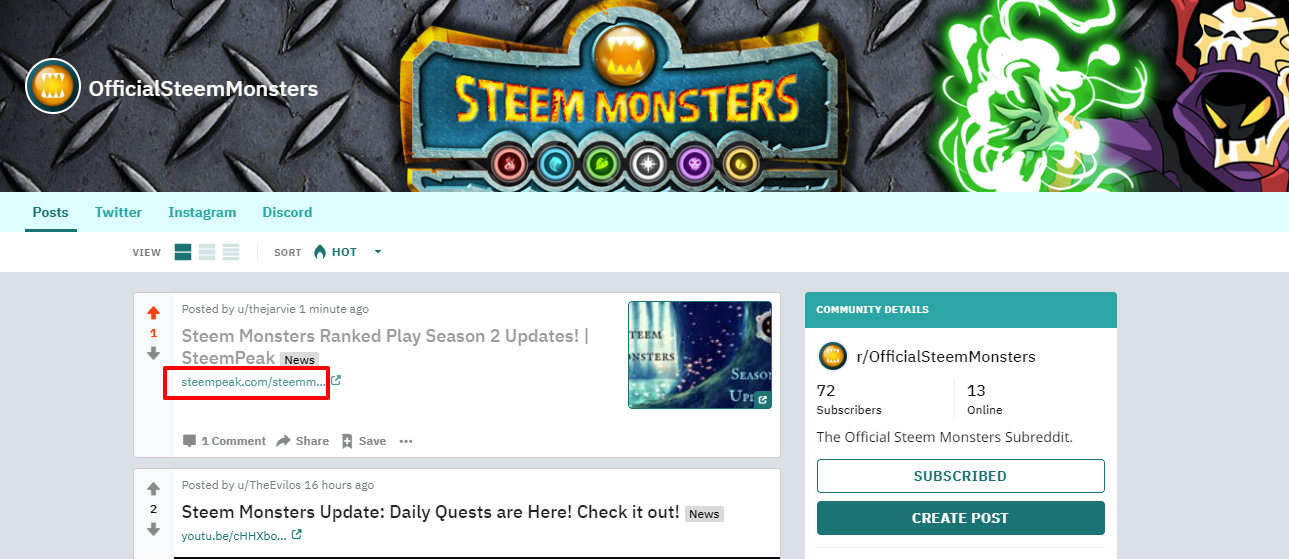 PREVIEWS ON FACEBOOK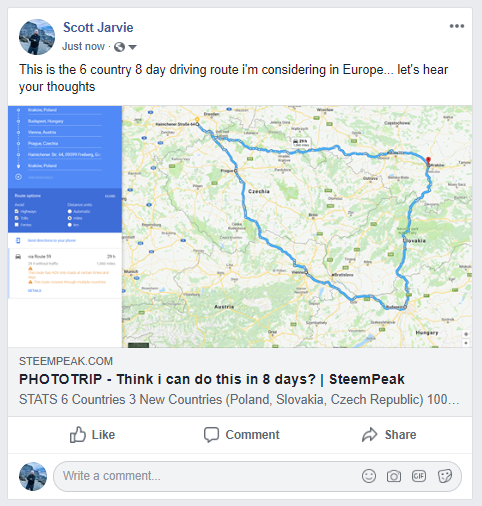 PREVIEWS ON SLACK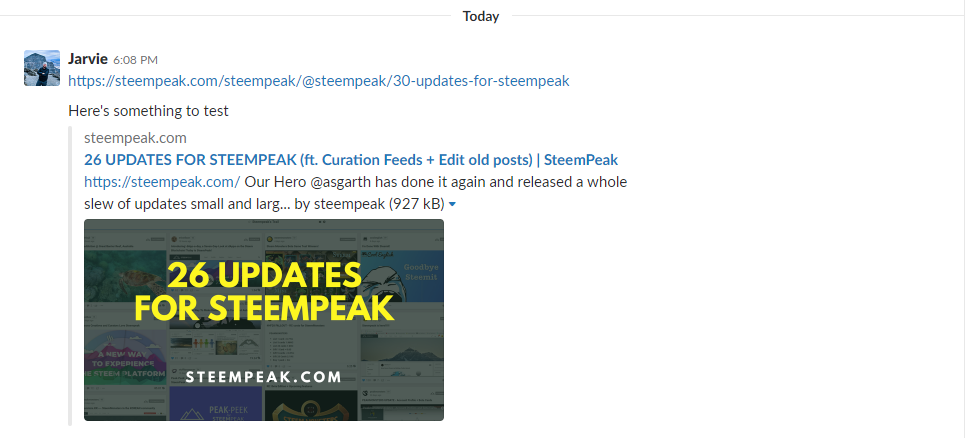 PREVIEWS ON TWITTER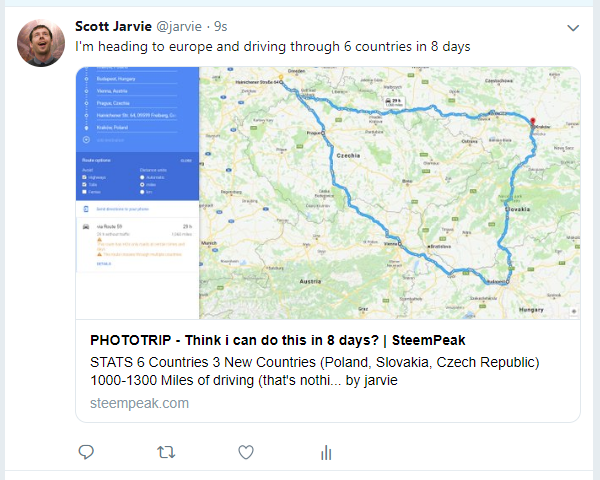 GO TEST AND REPORT
We'd love to know where you use the links and how the preview looks... put the result down below.
Adding to pinterest should now be easier as well.

We will be posting every day up until steemfest... these are some of our potential posts. I reserve the right to change the posts specially if we come up with something even bigger and better. haha
How can SteemPeak help your project... find us at SteemFest
The full SteemPeak Team - We're all at SteemFest
The New SteemPeak Logo and Slogan and what it means for SteemFest
Is your dream feature on our RoadMap? Tell us about it at SteemFest (or here)
Big new feature #2, #3 etc ...
How SteemPeak started... our history
The State of SteemPeak - A Presentation by @r00sj3