Shortly after the previous release we received some feedback and new requests. So I (@asgarth) decided to release this new version with some of the suggested changes. Also with this release a new tribe is enabled.
---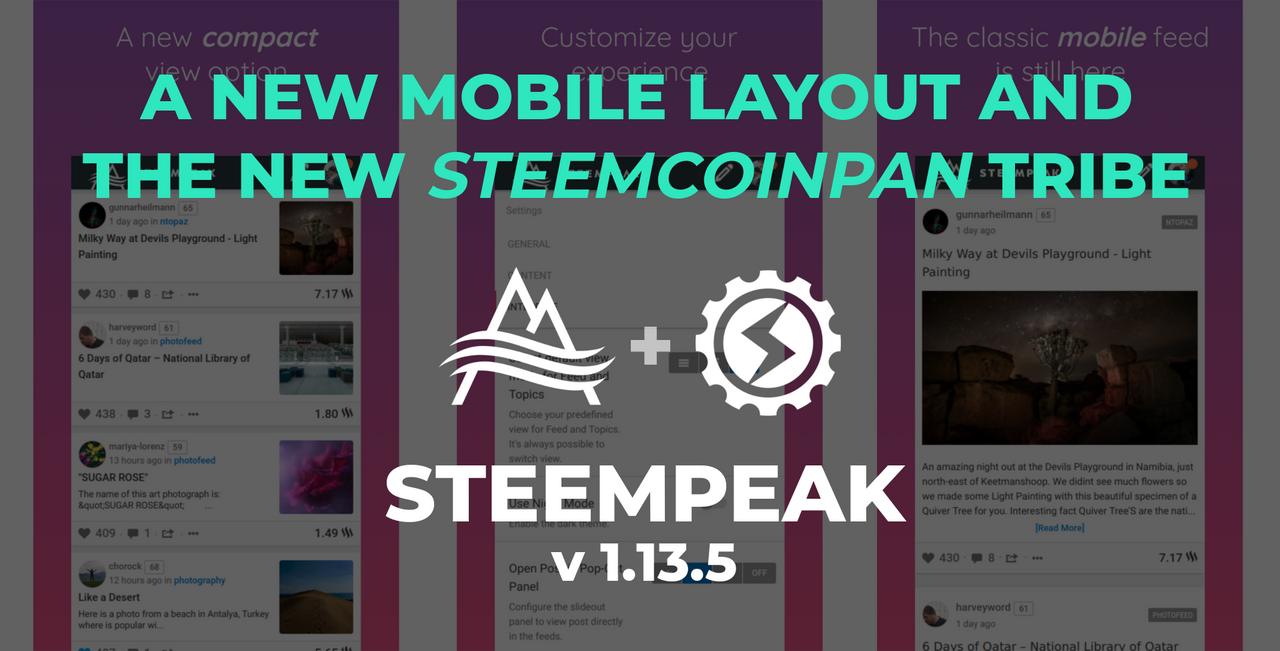 ---
Main Features
1. A new (compact) mobile layout option
The idea to do some changes to the mobile layout was suggested by @justineh shortly after the previous release. Some ideas have been proposed and I decided to try a new compact layout. A big thank to @dmytrokorol because this new view is inspired by some mockups he shared with me ;)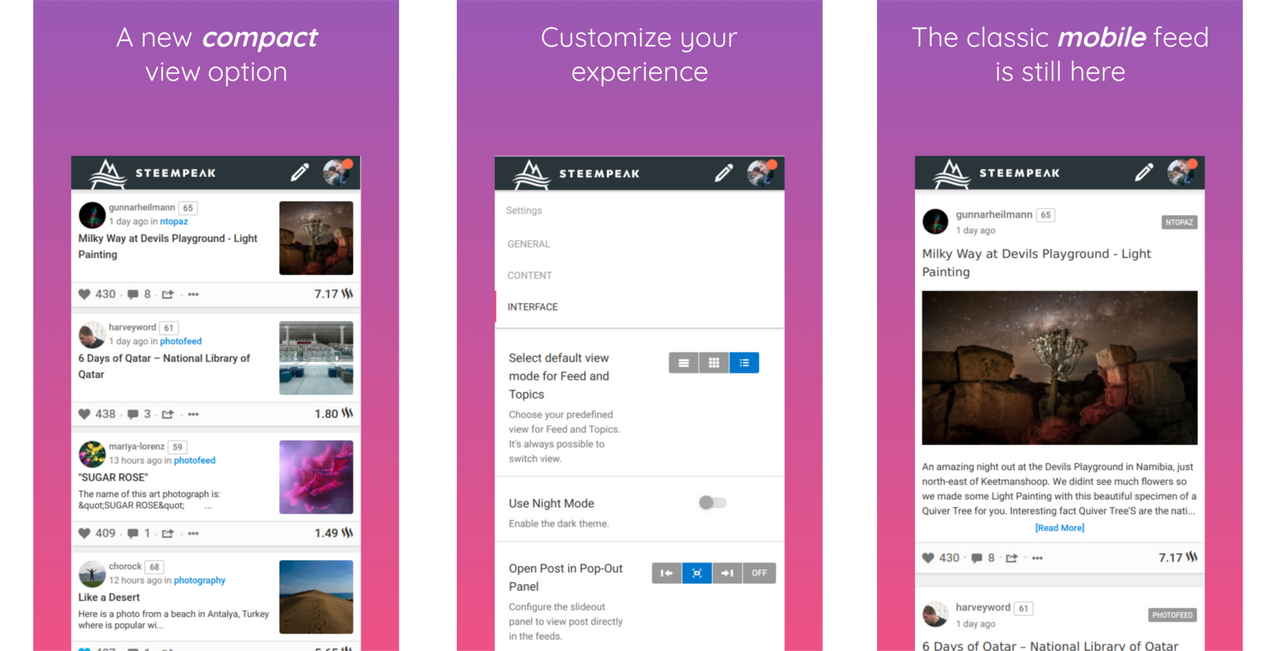 Hopefully this will make life easier for you while we keep working on a more optimized mobile version. Of course the option to use the classic view is stille there, and don't forget to let us know which one do you prefer ;)
2. The SteemCoinpan tribe is now enabled
The StemCoinpan tribe and the SCT token are now enabled. Check them out here: https://steempeak.com/tribes/SCT/trending/sct
---
Full Release Note:
This is full list of the new features and improvements included in this release:
- A new compact view on mobile
- The SteemCoinpan tribe is now enabled
- The promoted posts are now included in the tribes 'trending' pages
- When a post is older than 1 month the publish date is displayed instead of a 'relative time'
- Scot token with different payout window are handled by default
- As always some minor bugfixes and improvements

WITNESS
Now's probably a nice time to remind you that we run a witness server to help process the blocks for the Steem Blockchain. You can vote for our witness so we are in a position to process more of them.
Vote on out profile page: @steempeak
Vote on the witness page: https://steempeak.com/witnesses


This works for all witnesses BTW
Using Keychain: You just have to click and approve the transaction
Using SteemConnect: You'll need access to copy paste the Active Key at least
---
The SteemPeak Team
About us: https://steempeak.com/about
Join us on Discord: https://discord.gg/6hCAcVp