A new version of SteemPeak is now available. With this release the ability to search for posts has finally been restored. Keep reading for more details about this and the other improvements ;)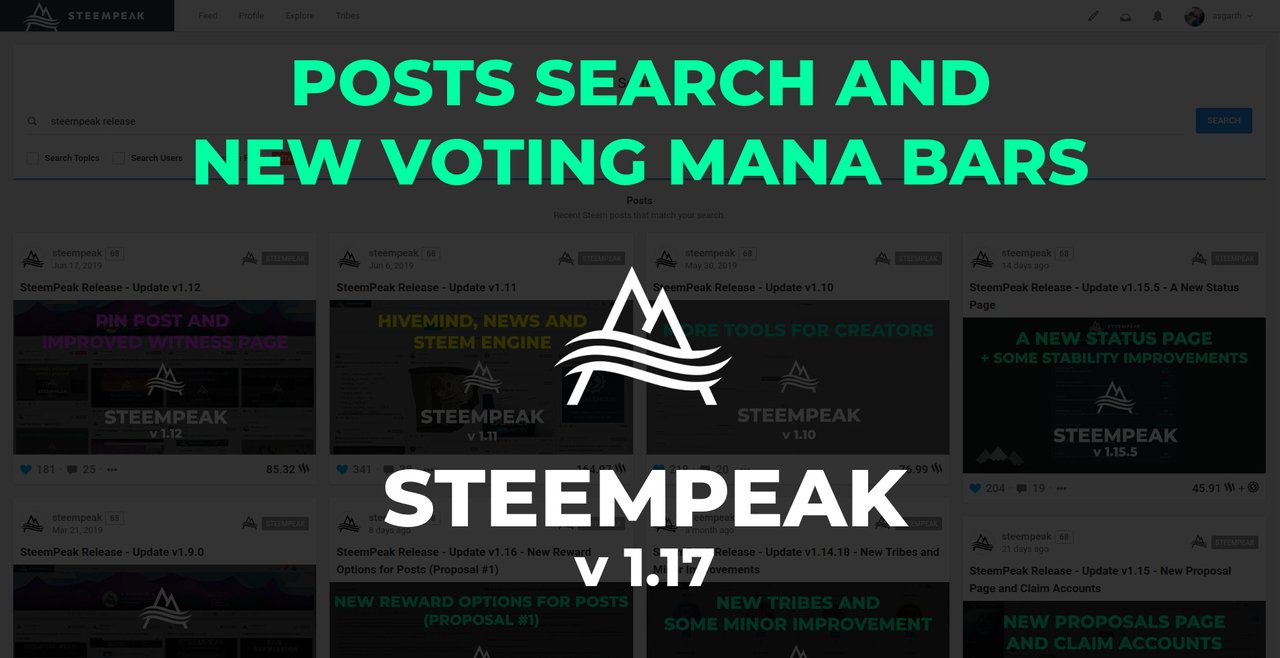 1. Posts Search
The biggest change in this release is the ability to search for posts. Give it a try at https://steempeak.com/search
The new search page is powered by eSteem Search with some additional refinements to better tune the provided results.
Considering that there is a monthly cost to us to use this service we are restricting the ability to use the page to logged in users. There is also a monthly limit to avoid abusing this service, if you hit the limit please contact us ;)
The layout of the page is also slightly improved:
2. New voting (and downvoting) manabars
This is something that our users asked in the past and it's finally available. To avoid cluttering the interface too much the bars are visible when you hover with the mouse on the top right menu.

Also if the voting mana is below 80% the color will change slightly to reflect that the mana will take more than one day to fully recover.
3. A new tribe is now enabled
The Natural Medicine tribe is now enabled.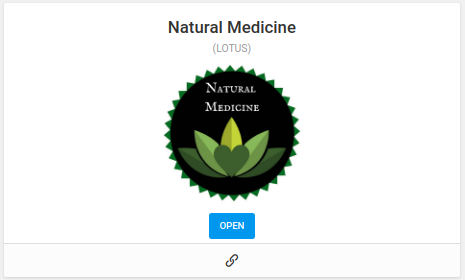 4. Update icons in the login popup
Steem Keychain and Stemmconnect icons in the login popup have been updated to match the current versions.

Full Release Note:
Other than the major changes described above there are other small fixes and improvements. This is the full list:
- Improvement to Search page and allow to search for posts
- Show vote manabar in user menu
- Add Natural Medicine (LOTUS) tribe
- Update login icons for steemconnect/keychain
- Update default curators list
- Fix votes modal in Proposals page
- As always some minor bugfixes and improvements

---
Vote for the @steempeak witness
Now is probably a nice time to remind you that we run a witness server to help produce the blocks for the Steem Blockchain. You can vote for our witness so we are in a position to process more of them.
Vote on out profile page: @steempeak
Vote on the witness page: https://steempeak.com/witnesses


This works for all witnesses BTW
Using Keychain: You just have to click and approve the transaction
Using SteemConnect: You'll need access to confirm the transaction with your Active Key at least
---
The SteemPeak Team
About us: https://steempeak.com/about
Join us on Discord: https://discord.gg/6hCAcVp