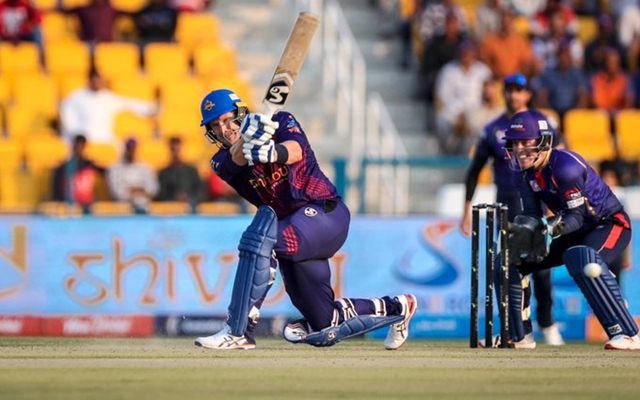 source
Hello friends, today we will talk about match 10 of t10 league in which Deccan Gladiators beat Karnataka Tuskers by 5 wickets, so let's know in more detail.
In the 10th match of T-10 League between the Deccan Gladiators and the Karnataka Tuskers in which the Deccan Gladiators won the toss and chose the first fielding, the Karnataka smuggler batting first scored 110 runs losing 3 wickets in 10 overs, Johnson Charlesin scored 35 runs in 18 balls, Evin Lewis 23 runs in 14 balls, Rosie Battery 13 runs in 7 balls, Hashim Amla and Upul Taranga remained unbeaten, Hassim Amla scored 32 runs in 19 balls, thus Karnataka scored 110 runs losing of 3 wickets in 10 over.
Deccan Gladiators achieved the target of 111 runs in just 8.3 overs in losing of 5 wickets in the second inning and won the match in which Mohammad Shehzad 13 runs in 8 balls, Kieron Pollard in 22 balls with a brilliant 45 Runs, Bhanuka Rajapaksa scored 24 runs in 7 balls, in this way achieved the target by scoring 111 runs in 8.3 over losing of 5 wickets, thus defeating Deccan Gladiators Karnataka Tuskers by 5 wickets.