If I begin telling you that the monetary reward was not the initial reason why I joined Steemit, I will be lying. As time went by and I develop further understanding of what Steemit is about, my view of what I love about the flatform changed. This post intends to share my experience as a newbie, how I was motivated to join by the monetary rewards, and why I stayed for other forms of (better than money) rewards.
First in my list of things I am thankful for in Steemit is the improvement this brought to my wife @dandalion. While I was busy trying to grow in my chosen field, @dandalion had to give up her own career. We madevthe decision that she will dedicate her time and energy to ensure that our kids will grow to be healthy, kind, and excellent individuals. I firmly believe that she is way better than me in many things. While I believe that she is quite successful in taking care of our family, I also know that she feels there are many things she could have accomplished, and can accomplish still have she stayed working. She found a new way of sharing her skills, and be recognized for them in Steemit. She pours her heart out in sharing well researched and well written articles, that are way better than mine. She is getting more followers, and supporters by the day, and I am very grateful for that.
Pictures of @dandalion and Our Family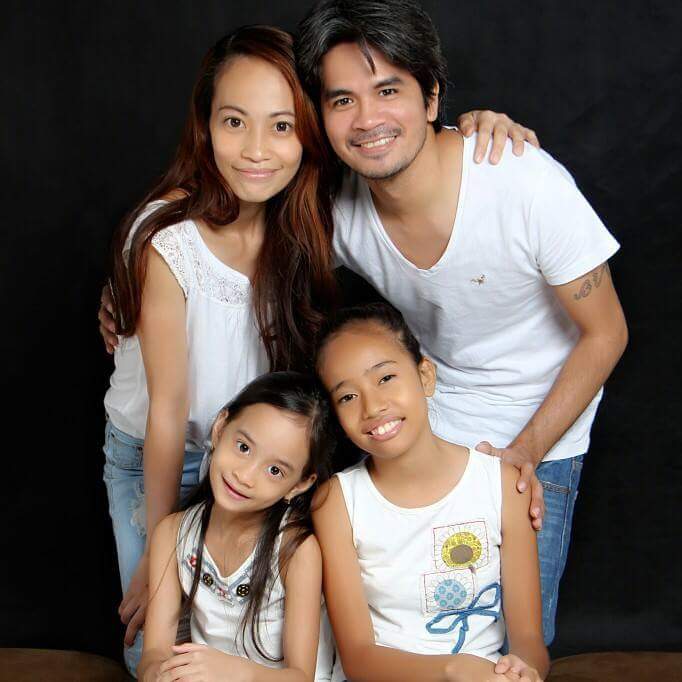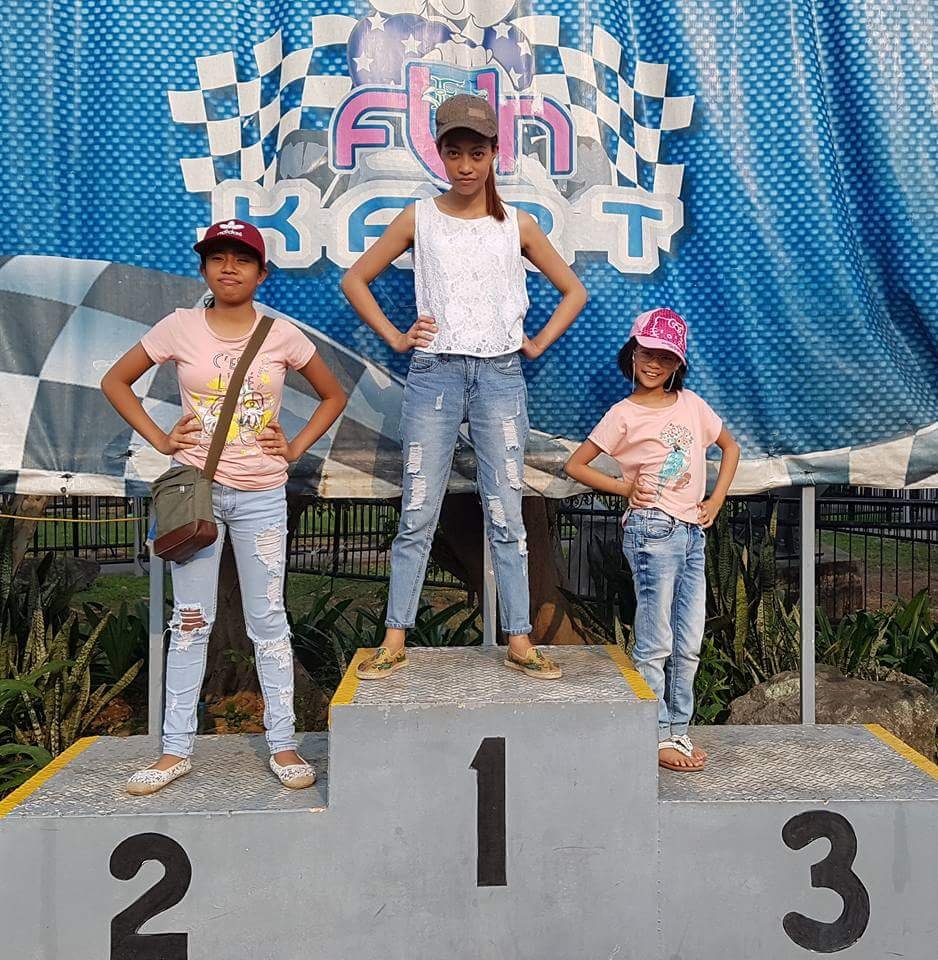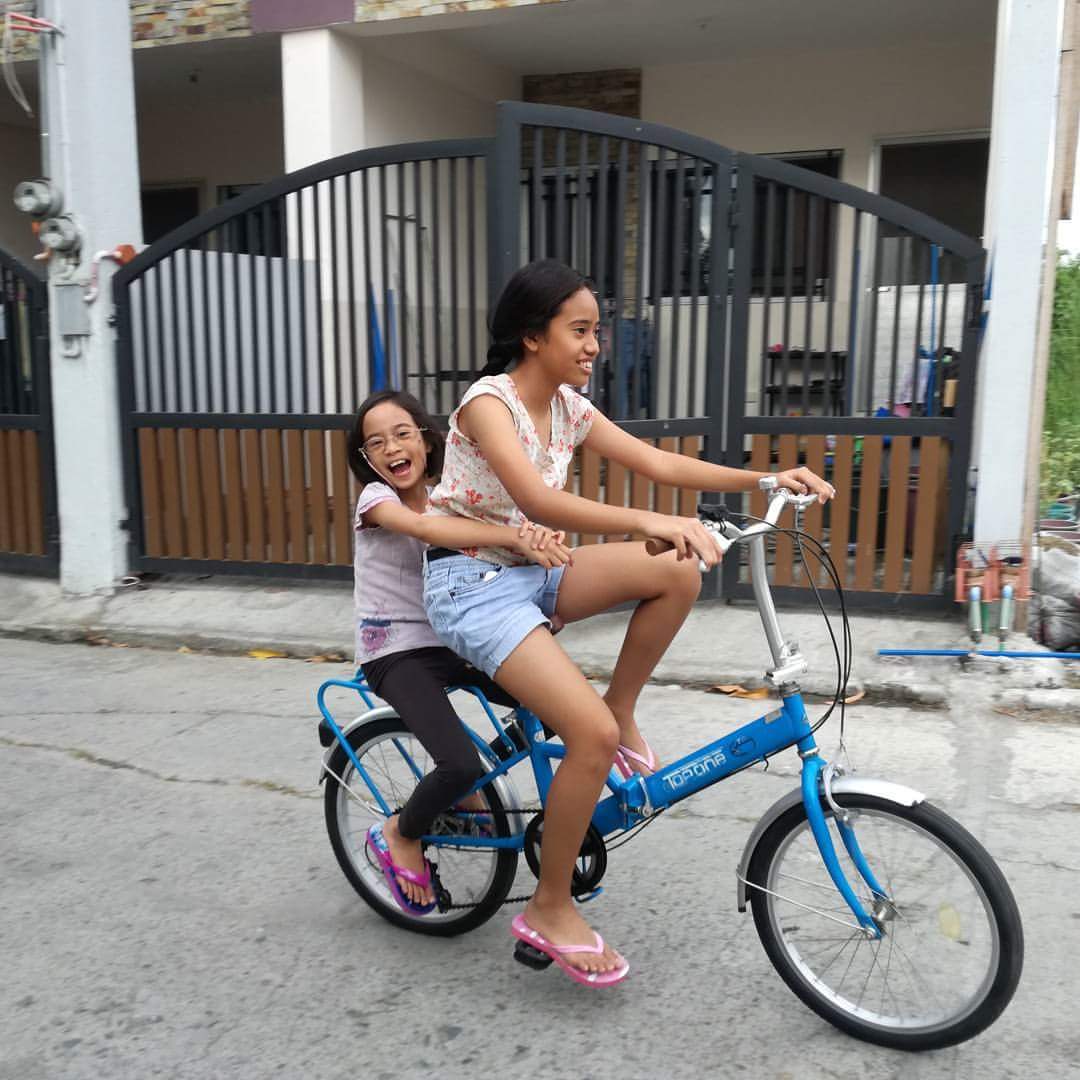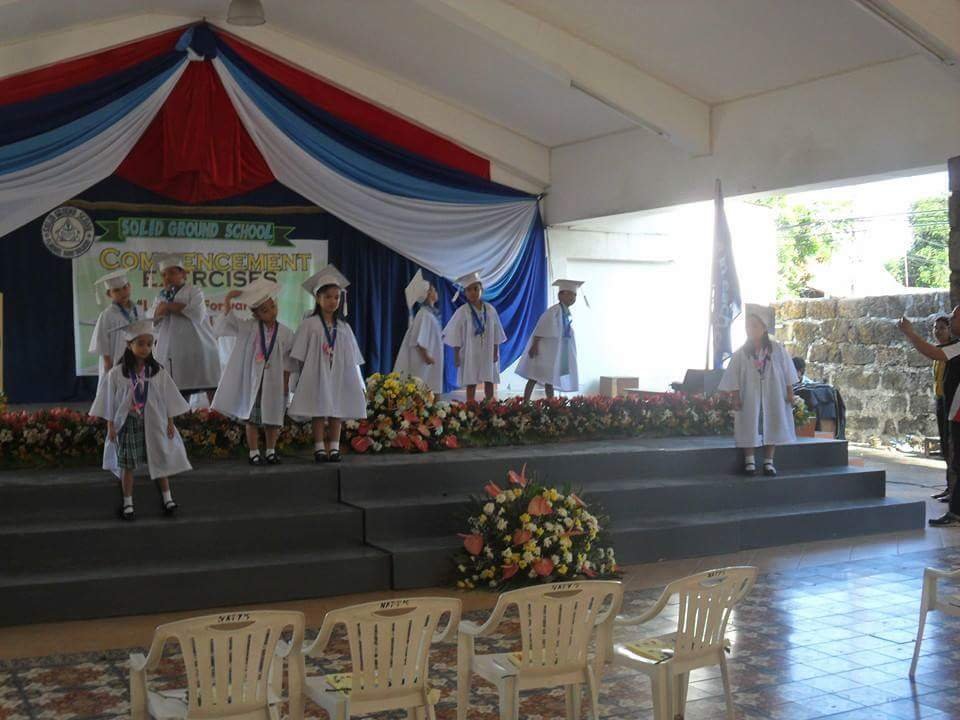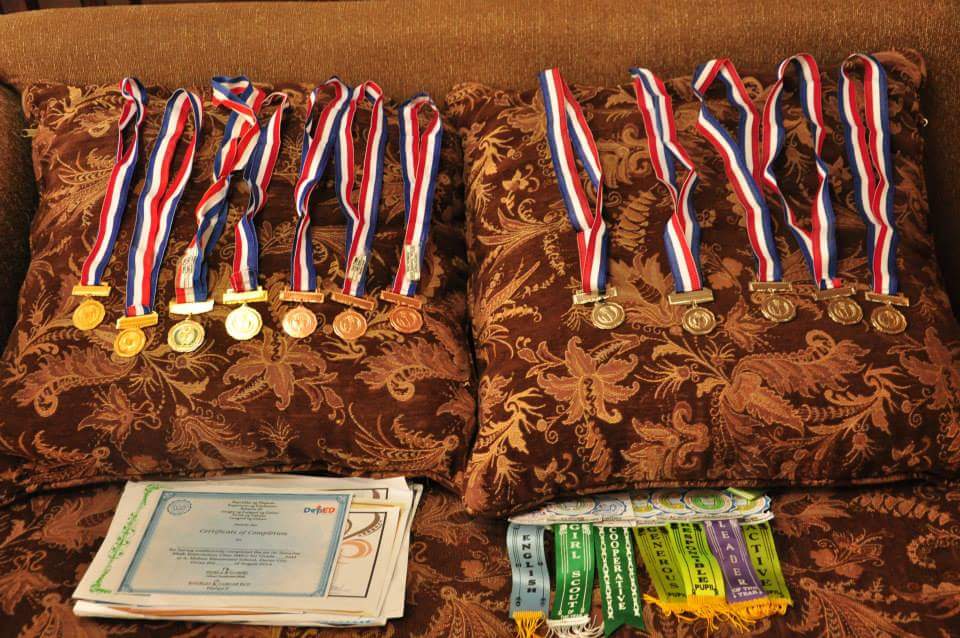 We have decided to continuously increase our stake in Steemit, both in improving our writing skills and by investment. Since July, we have already invested $200, with about $1200 worth of bitcoins we are setting aside for Steemit. We will continue to invest here for two reasons; to say our thanks by giving our contribution to the ecosystem, and second because we believe in the technology and the vision of Steemit Inc.
@dandalion's Profile in Steemit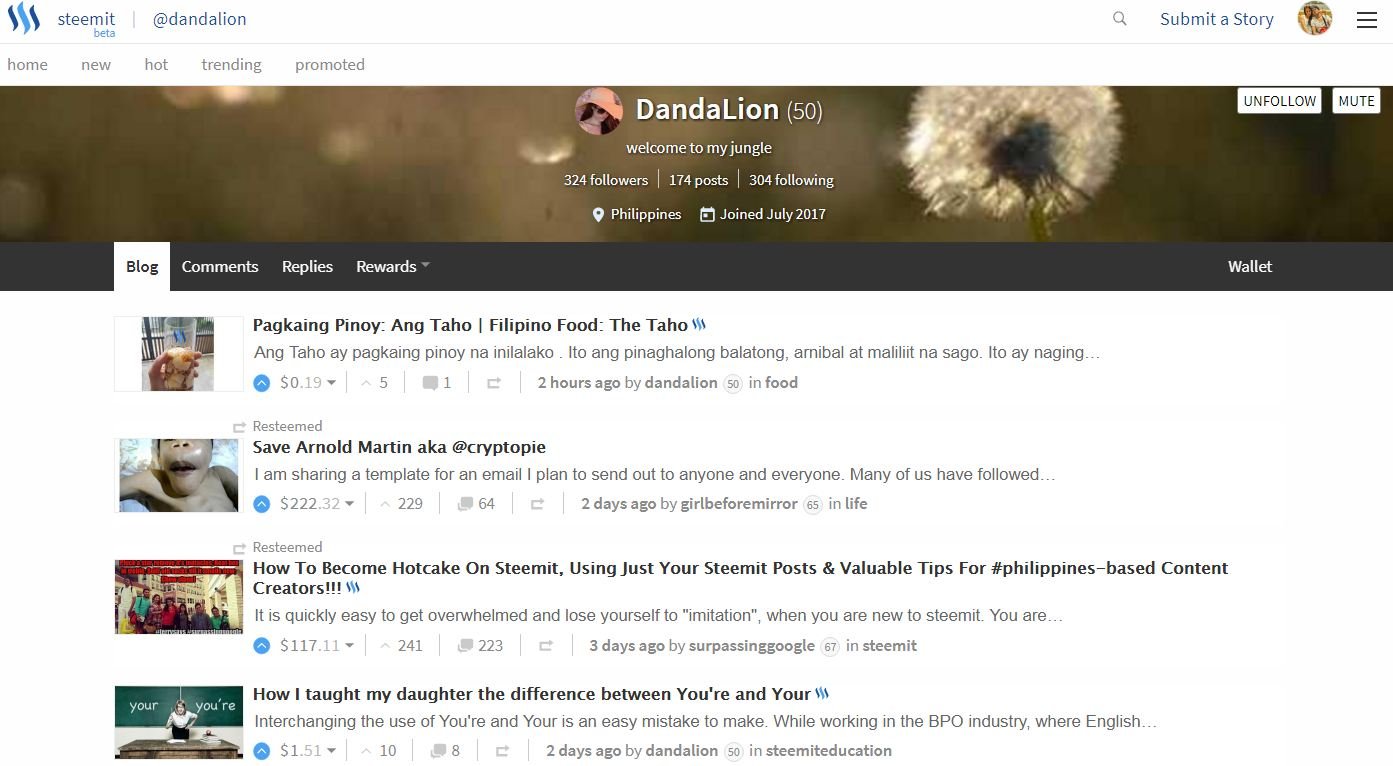 The second in the list of things I am thankful for in Steemit is having met good friends in the Steemit Philippines discord channel. Visit us by clicking the picture below to get to know us more.
Visit Us in (Steemit Philippines) by Clicking the Picture Below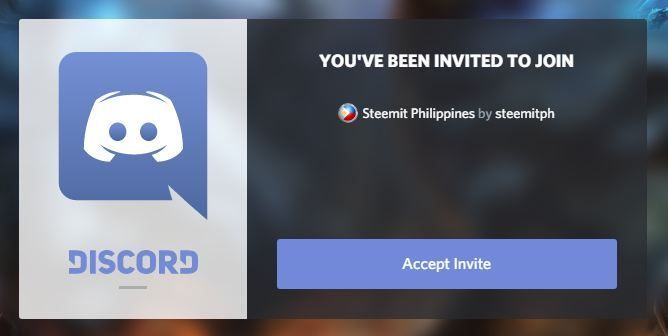 The third one is really close to my heart, I've been helping organize charity event for quite a long time now. I have shared some of our events and projects here in steemit. We have so far raised $25 for the next event. Not a very big amount, but something I am deeply thankful for. Our most recent experience in trying to help is meeting @crytopie. The experience is far from organizing charity events, this one is personal and with friendship involved. I wish to take this opportunity to thank everyone who helped and are continuously helping him. We have so far raised $100 that we will personally hand to him by the start of October, including all of what I will make in all posts till the end of September. Here are a couple of pictures from our visit to @cryptopie.
Pictures from Our Visit to @cryptopie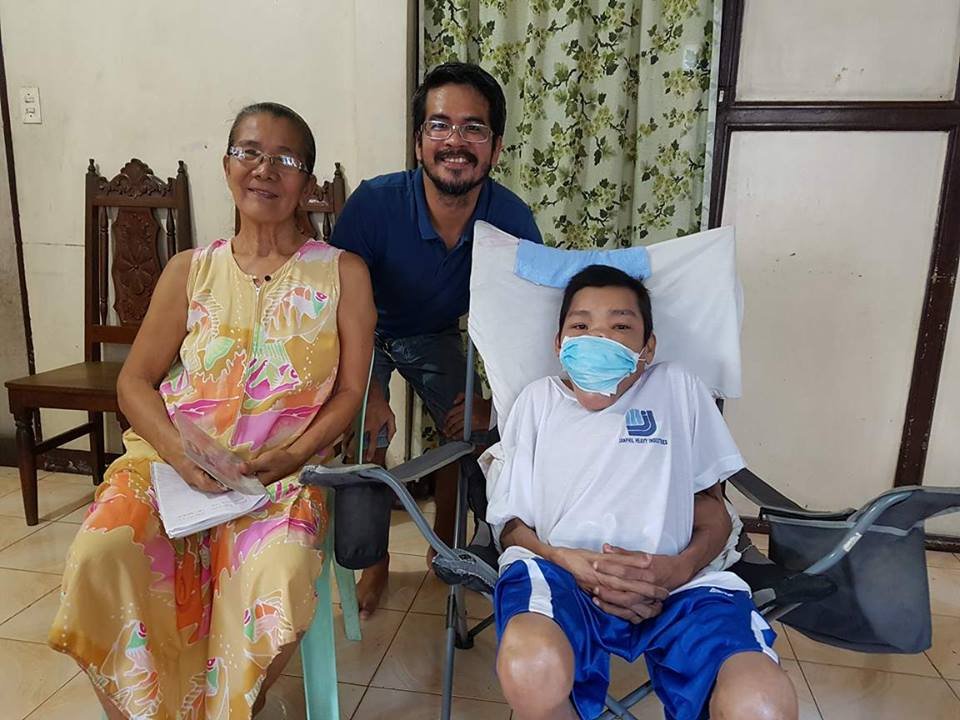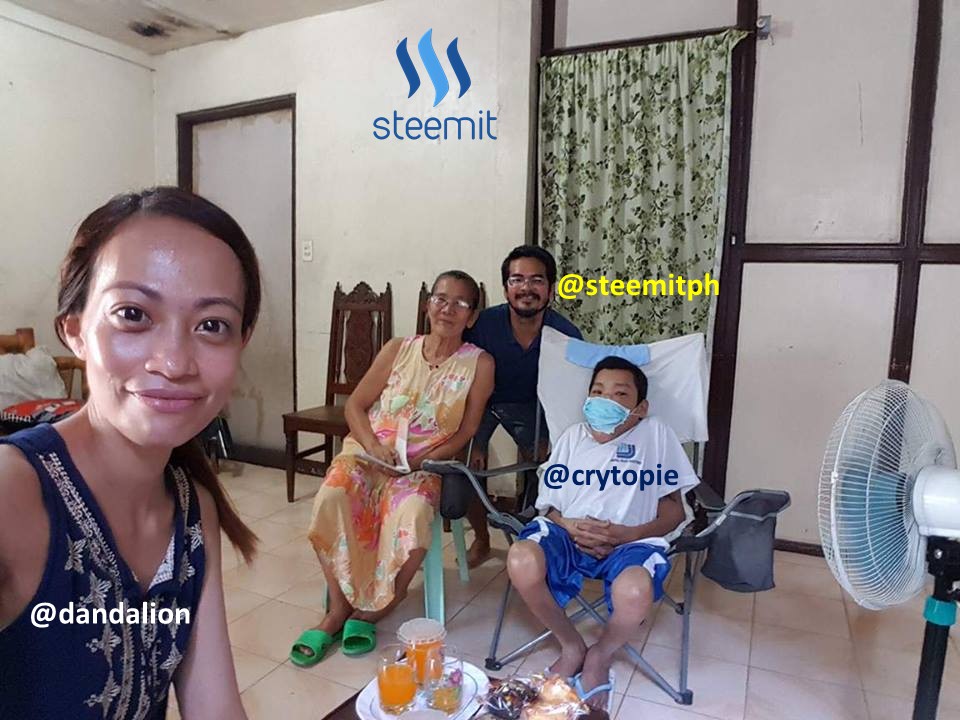 Thank you for reading and I hope I have inspired you to appreciate the many other rewards we get to enjoy in Steemit other than the monetary one.