Your Steem Power matters, not only for you but for your followers and the Steemit community as well.
Steem Power and Reputation are two indicators of the health of a Steemit account. Even though we all see accounts that seem to manipulate the system, most of will have to put in time, effort, and/or money in order to increase an account's Reputation and Steem Power. (Don't expect an overnight success story unless you have already built up a large audience on another platform.)
When I look at someone Steem Power Total, I am trying to determine a person's commitment to Steem and Steemit in the present and make a prediction about where someone is heading in the future.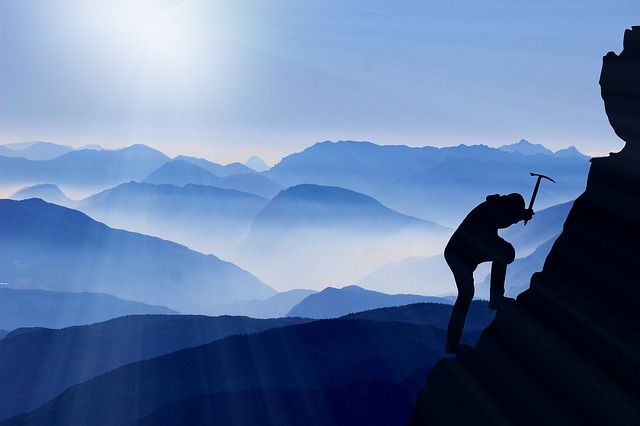 Types of Steemit Users
Check out this case examples:
New User
When a new user joins our community it is hard to predict where he or she might end up, but it is easy to tell what he or she has been doing. Healthy signs of a new user are increasing reputation, engaging comments, and an increasing Steem Power total. Listen to me closely new user! Being successful on Steemit is hard work. Don't give up. Keep pressing forward and keep Steeming!
Only Social
Some people do a great job of building relationships, but they do not have a long-term commitment to Steem or the Steemit community. And to be honest that is OK! We all come to Steemit for different reasons. This person does a great job of writing comments but does not have the ability to significantly support other people through upvotes, because his or her Steem Power level is not growing.
Only Financial
Some people come to Steemit only for the money. They have invested in large amounts of money to buy Steem Power, and they are looking for ways to get a return on their investment. If you check out their reputation level, they are still only at 25. They have never written a post, a comment, or a reply. Often times the owners of these accounts are very generous, but it is clear that they come looking for you because you have very little knowledge of what makes them tick.
Heading Out
For whatever reason, some people need to walk away from their Steemit account and so they start to power down. Powering down can be an indicator of leaving the community or transferring emphasis towards another Steemit account or project. If someone is leaving Steemit, it is probably not the best idea to focus a lot of time and effort into that account.
Heading Up
People who are heading up are committed to Steemit, our community, and relationships/knowledge we share. People who are heading up are laboring to build their Reputation and Steem Power. It does not mean that they will not take some of their earnings and use them for other reasons, but you will be able to see an overall engagement with their account via comments, posts, increased reputation, and increased Steem Power.
So why is 500 Steem Power a MAJOR Milestone?
An account with 500 Steem Power or more has shown COMMITMENT to our community through building relationships, making financial investments, or both. I personally appreciate people who are willing to put in the time and effort neccesary to accomplish something great.
You cannot get to 500 Steem Power without making an effort.
And I am not the only one who thinks that 500 Steem Power is special.
When you reach about 500 SP, Steemit gives you access to the Vote Slider.

There are subcommunities with Steemit that help support members of our community, but they often have requirements for their members. Some subcommunities require 500 or more Steem Power to join.
Final Thoughts
I want to support people who have joined our community for the right reasons.
We all look down on spammers and scammers and we look up to those who are committed. Your Steem Power total is an indicator of your commitment (whether you like it or not). Again we all come to the table with different needs and desires. I do not fault you for that, and I hope that you won't fault me either.
But there is something special when we all are committed to growing together and as a community.
Whether you have been on Steemit for 1 day, 1 week, or 1 year, I highly recommend that you make a few Steemit goals. Make some goals that will challenge you over the next few weeks and months. Challenge yourself to raise your reputation level one point or increase your Steem Power by 50SP. And when you reach that goal then make a new one.
Keep pressings forward friends and keep Steeming!
---
Image Source: https://pixabay.com/en/climbing-to-the-top-mountaineering-2125148/