Talking to investors and hedge funds and being an investor myself, we've identified two key issues that are currently hurting Steem.
The two issues are Liquidity & The Hard Lockup (locking up Steem with no way to get our early).
In the investing world, you have hard lockups and soft lockups. In the crypto world, being so volatile and risky, hard lockups are very unusual. Most hedge funds or traders get into crypto for the volatility, which creates huge volume and demand. When Steem starts to pump, there simply isn't enough supply supplied fast enough for a big whale to accumulate sufficiently to make it worth their time to trade.
What happens is an artificial rally with noobs chasing the burning end of a wick until it inevitably goes out. The volume is nothing spectacular for long, quickly fleeting up then disappearing.
What I propose is a 5% fee that is burned for powering down instantly any amount you want. If the price of Steem pumps 50%, what is a mere 5% fee to catch dem gains? Keep in mind, Steem currently has around 8.5% inflation, so 5% burns on large amounts of stake can add up quickly. (I would have powered down 1mil Steem when it ran up to 10k Satoshis, poof 50k Steem burned from existence, and guess what, I'd bought twice as much on the dip).
People think 5% is high until Steem pumps to $1 overnight and you can't push withdraw fast enough xD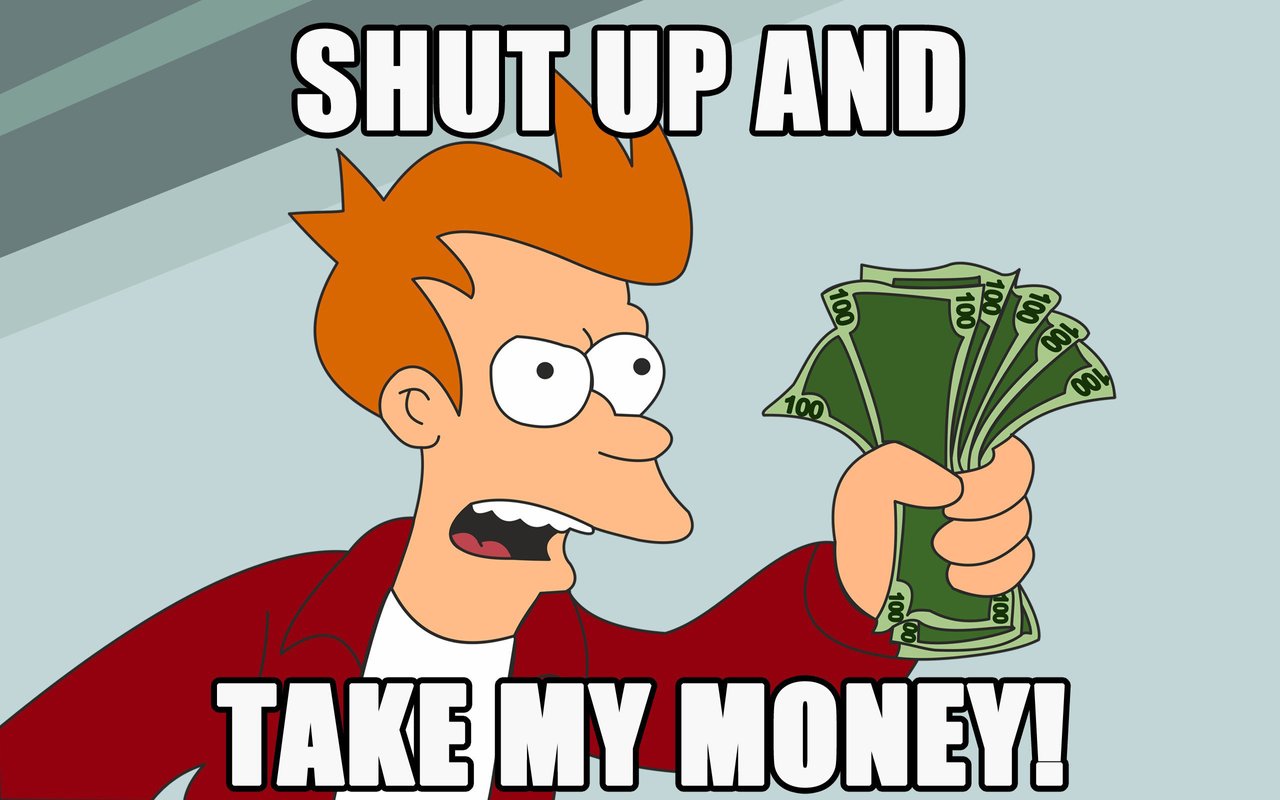 source
Allowing people, the scapegoat to power down early should increase the confidence for more people to power up. The sell pressure that comes from large whales instantly powering down is met with large buy orders looking to pay a reasonable price.
This all creates much more liquidity, which in turns makes Steem more attractive to exchanges. More exchanges mean more liquidity. More liquidity means more speculative investors. I can do this all day. It's a nice conveyor belt to solving two issues that currently plague Steem with its 1mil 24hr volume and thin ass sell walls, making volume even lower.
With thin sell walls come thin buy walls, who wants to lock up a lot of capital on a centralized exchange in hopes someone decides to sell. Traders want action, and when Steem moons, we'll get a lot more speculative action if there is a healthy supply of Steem on the market for sale.
I know it sounds crazy, but when you combine a healthy supply with a burn, the result on paper equals more liquidity and a lower total supply of Steem, which equals: insert rocket ship emoji
I'm a fan of burning, any way you can think of burning more Steem? Any way you can think of to add more liquidity to Steem? - Please post your suggestions below.