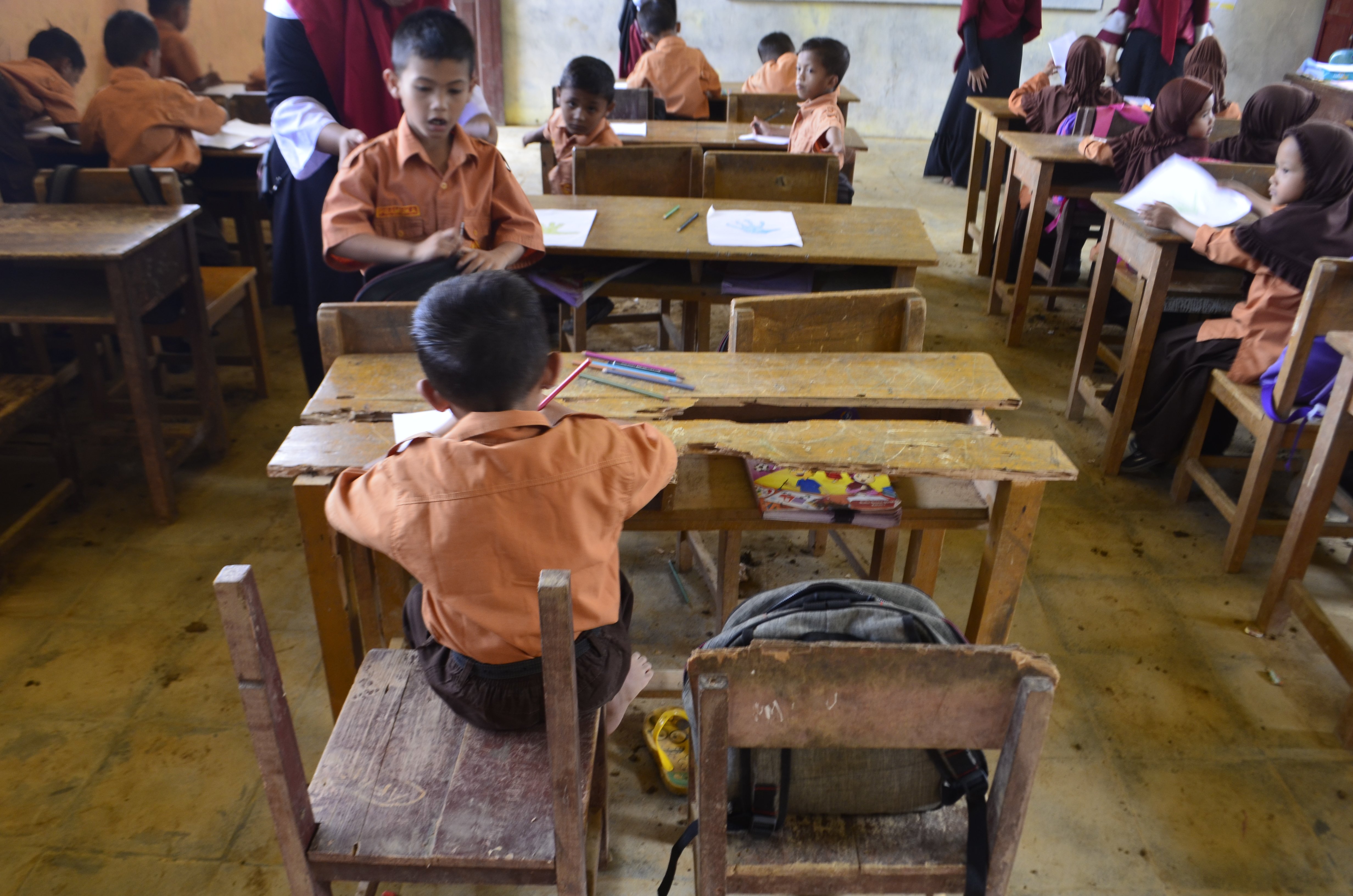 Semua orang memiliki sebuah mimpi atau impian. Terkadang mereka terhalang oleh keadaan untuk mengabulkan mimpi. Namun, bagi mereka yang memiliki tekat dan keyakinan bahwa keterbatasan bukanlah sebuah penghalang. Mereka meyakini bahwa semua hal yang dimimpikan akan tercapai asalkan dua kunci untuk mewujudkan mimpi dilaksanakan. Kedua kunci tersebut adalah terus berusaha dan berdoa.
Berbicara hal impian, sudah semestinya harus ada jalan untuk tercapai impian tersebut. Lantas, apa nama jalan tersebut? Ya, pendidikan. Pendidikan merupakan salah satu jalan menuju tercapai impian.
Dengan menempuh pendidikan, seseorang akan memiliki ilmu pengetahuan. Sehingga merubah cara berfikir dan cara memandang sesuatu hal.
Salah satu tempat pendidikan adalah sekolah. Lantas, bagaimana mereka yang tinggal dipedalaman. Fasilitas sekolah yang tidak seperti di kota-kota besar, apakah penghalang bagi mereka? Jarak sekolah dengan rumah jauh, apakah penghalang bagi mereka? Jelas tidak bagi mereka yang akan mewujudkan mimpinya.
Sekolah Dasar Negeri 13 Kecamatan Kuta Makmur, Kabupaten Aceh Utara adalah salah satu bukti bahwa anak-anak di daerah tersebut masih memiliki impian. Fasilitas sederhana yang mereka miliki bukanlah penghalang. Tekat untuk mewujudkan impian mereka sangat tinggi. Jarak yang jauh bukan menjadi penghalang.
Lantas, bagaimana dengan kamu? Fasilitas pendidikan yang kamu miliki lebih baik dari pada yang mereka miliki. Lihatlah mereka, agar rasa malas mu akan hilang dalam mewujudkan impian.
Doaku untuk adik-adik di SDN 13 Kuta Makmur semoga kalian sukses dan tercapai impian yang kalian cita-citakan. Kalian adalah pemimpin bangsa ini di masa yang akan datang. Teruslah bersemangat menghadapi jalan berliku-liku untuk tercapainya impian.
---
---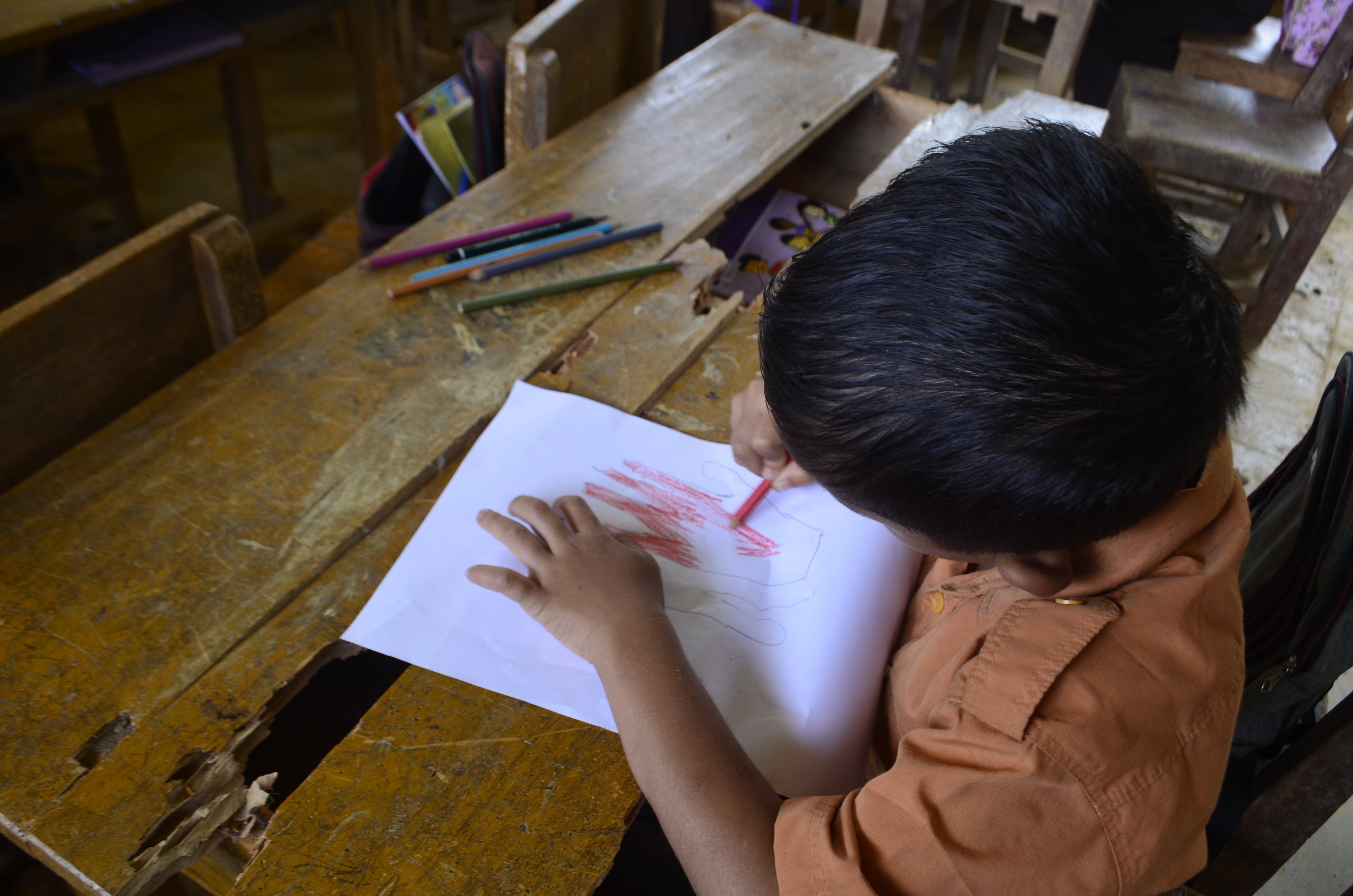 ---
---
Everyone has a dream or dream. Sometimes they are hindered by circumstances to grant dreams. However, for those who have the determination and belief that limitations are not a barrier. They believe that all things dreamed of will be achieved as long as the two keys to realizing the dream are carried out. The two keys are to keep trying and praying.

Speaking of dreams, there should be a way to achieve that dream. So, what is the name of the street? Yes, education. Education is one way to achieve dreams.

By taking education, someone will have knowledge. So that it changes the way of thinking and looking at things.
One place of education is school. Then, how do those who live in the depths. School facilities that are not like in big cities, what is the barrier for them? Distance from school to a remote house, what is the barrier for them? Obviously not for those who will realize their dreams.

Public Elementary School 13 District of Kuta Makmur, North Aceh Regency is one proof that children in the area still have dreams. The simple facilities they have are not a barrier. Determined to realize their dreams is very high. Distances are not a barrier.

So what about you? The educational facilities you have are better than they have. Look at them, so that your laziness will disappear in realizing your dreams.

My prayer for younger siblings at SDN 13 Kuta Makmur, hopefully you will succeed and achieve your dream goals. You are the leader of this nation in the future. Continue to be enthusiastic about facing a tortuous road to achieving dreams.
---
Posted from my blog with SteemPress : http://adilvakhri.com/2018/11/05/kesederhanaan-bukan-penghalang/
---