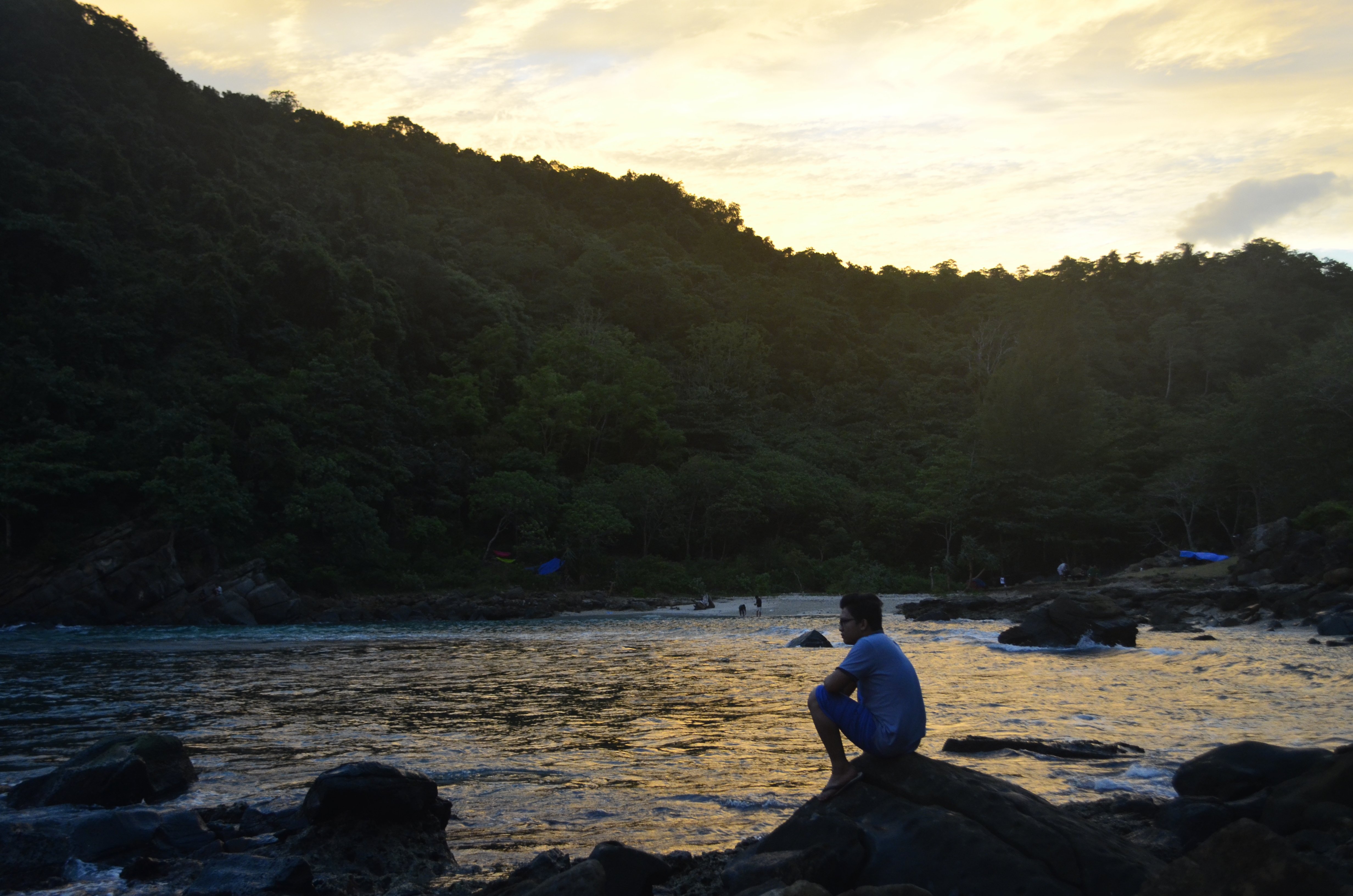 by:
@adilvakhri
---
---
Sahabat melenial, kontrubusi apa yang telah kamu lakukan untuk bangsamu? Apakah kamu kurang yakin untuk melakukannya? Ingatlah, kamu seorang pemuda yang dapat melakukan hal-hal yang besar. Yakinlah bahwa kamu pasti bisa. Seperti kata Bung Karno " beri aku 10 pemuda, niscaya akan kuguncangkan dunia " begitulah katanya yang memiliki makna bahwa pemuda memiliki kekuatan besar untuk menciptakan hal yang besar.
Tanah air kita Indonesia merupakan sebuah negara yang memiliki kekayaan alam yang begitu besar. Negara yang memiliki julukan zamrud khatulistiwa ini terbentang luas dari Sabang sampai Meurauke. Anda seorang pemuda yang berada negeri ini sudah sepatutnya melakukan hal-hal positif untuk membangkitkan negeri ini. Salah satu hal yang dapat anda lakukan adalah meningkatkan potensi pariwisata di negara ini.
Lantas, dengan cara apa meningkatkan potensi pariwisata? Banyak hal-hal kecil dan sederhana yang dapat anda lakukan sebagai seorang sosok pemuda. Hal sederhana namun berdampak positif untuk perkembangan parawisata.
Menulis Pengalaman Berwisata
Tidak mungkin anda tidak pernah berwisata di tempat wisata daerah anda masing-masing. Memiliki kemampuan menulis dapat anda lakukan untuk mempromosikan wisata yang pernah anda kunjungi. Memanfaatkan blog gratis ataupun membuat website pribadi. Tidak hanya itu, anda juga dapat menulisnya di steemit.com dan anda akan mendapatkan reward berupa cryptocurrency.
Manfaatkan Media Sosial
Kaum melenial, kehidupan sehari-harinya tidak lepas dari media sosial. Berbabagi media sosial yang anda miliki sebenarnya memiliki potensi untuk mempromosikan pariwisata yang terdapat daerah anda. Membuat postingan berupa foto atau video wisata yang pernah anda kunjungi. Jangan lupa menulis keterangan agar orang lain mengetahui dimana keberadaan tempat wisata tersebut.
Membuat Open Trip
Jika di daerah anda terdapat pontensi wisata alam seperti gunung atau pulau yang indah, anda dapat membuat open trip atau paket tour wisata. Ini juga akan menjadi peluang bagi anda untuk berbisnis. Jika memiliki peralatan dan bakat di dunia photography, anda dapat membuat paket prewedding. Jangan sia-siakan ladang bisnis.
Semoga bermanfaat untuk kaum milenial.
---
---
Dear friend, what contribution have you made to your nation? Are you not sure to do it? Remember, you are a young man who can do great things. Rest assured that you can do it. As Bung Karno said, "give me 10 young men, I will undoubtedly shake the world", he said, which means that young people have great power to create great things.

Our homeland Indonesia is a country that has such great natural wealth. This country which has the nickname of the equator emerald extends from Sabang to Meurauke. You are a young man who is in this country and should do positive things to raise up this country. One of the things you can do is increase the potential of tourism in this country.

So, in what ways to increase tourism potential? Many small and simple things you can do as a young man. It's simple but has a positive impact on the development of tourism.

Writing a Travel Experience

There is no way you have never traveled in your area's tourist attractions. You can do writing skills to promote tourism that you have visited. Use a free blog or create a personal website. Not only that, you can also write it on steemit.com and you will get a cryptocurrency reward.

Take advantage of Social Media

Melenial, daily life can not be separated from social media. Sharing the social media you have actually has the potential to promote tourism in your area. Make a post in the form of photos or video tours that you have visited. Don't forget to write a description so that other people know where the tourist attractions are.

Make an Open Trip

If in your area there are potential natural attractions such as mountains or beautiful islands, you can make an open trip or tour package. This will also be an opportunity for you to do business. If you have equipment and talent in the world of photography, you can package prewedding. Don't waste business fields.

Hopefully it is useful for millennials.
---
Posted from my blog with SteemPress : http://adilvakhri.com/2018/10/25/milenial-lakukan-ini-untuk-meningkatkan-pariwisata/
---