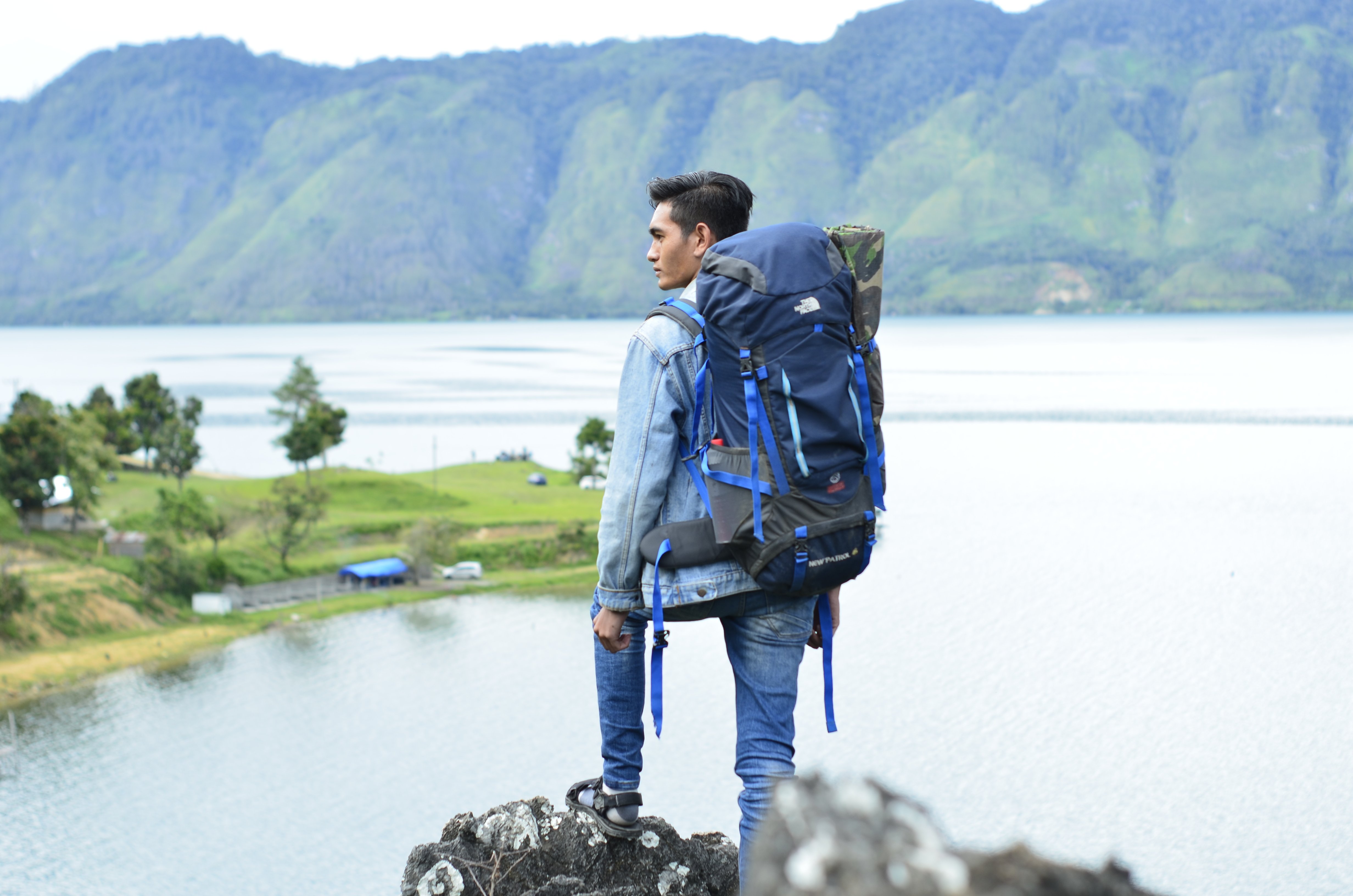 ---
---
Traveling outdoors or hiking is an activity that takes a long time. There are only two days and some even up to fourteen days. Depends on what mountain is climbed. For example Gunung Prau which only requires two days to go home and go. Unlike Mount Peut Sagoe, which is in Aceh, it takes 14 days to go home and go. So the length of a climb according to what mountain is climbed.

However, this article does not discuss the length of climbing a mountain. Rather, it discusses an item that is very useful and has an important role in a journey of the outdoors. What's the item? The item is a mountain bag / carrier. Many mention of mountain bags is the magical bag of Doraemon. This is because various needs when climbing a mountain are in a mountain bag.

Because a mountain bag must be owned when climbing a mountain, you should look and study the specifications of the bag you are going to use. Thus you will be comfortable when using it. Here are some things you should pay attention to when choosing a mountain bag.

DOWN
Choose the size of the carrier according to the travel time and what items you will bring when climbing a mountain. For mountains that only travel for two days, usually require a carrier that measures 30-45 liters because the goods carried are not too much.

SECURITY
At the bag shop there are many types of carriers that are sold. You must be good at choosing it. My advice, choose a carrier made of material that is strong and resistant so that it does not allow a break or tear of the bag when traveling. Choosing a bag made of non-translucent material is also important. This can ensure that your electronic device is safely in a mountain bag even though the weather is raining during the climb.

CONVENIENCE
Choose a mountain bag that you are comfortable using. Thus you are comfortable wearing it when climbing, even though it is a very long climb. My personal experience, choosing a carrier that is not comfortable makes my body feel very sore and sore.
---
---
Perjalanan alam bebas atau mendaki gunung merupakan kegiatan yan memerlukan waktu yang lama. Ada yang hanya dua hari bahkan ada yang sampai empat belas hari. Tergantung gunung apa yang didaki. Misalnya gunung Prau yang hanya memerlukan dua hari untuk pulang dan pergi. Berbeda dengan gunung Peut Sagoe yang berada di Aceh memerlukan waktu selama 14 hari untuk pulang dan pergi. Jadi lamanya sebuah pendakian menurut gunung apa yang didaki
Namun, pada artikel ini bukan membahas tentang lamanya pendakian sebuah gunung. Melainkan membahas tentang sebuah barang yang sangat berguna dan memiliki peran penting dalam sebuah perjalanan alam bebas. Apasih barang tersebut? Barang tersebut adalah tas gunung / carrier. Banyak yang menyebutkan tas gunung adalah kantong ajaib doraemon. Hal tersebut dikarenakan berbagai kebutuhan saat mendaki gunung terdapat di dalam tas gunung
Dikarenakan tas gunung harus dimiliki saat mendaki gunung, sebaiknya anda melihat dan mempelajari spesifikasi tas yang akan anda gunakan. Dengan demikian anda akan nyaman saat menggunakannya. Berikut beberapa hal yang harus anda perhatikan saat memilih tas gunung.
UKURUN
Memilih ukuran carrier sesuai dengan waktu tempuh dan barang apa saja yang akan anda bawa saat mendaki gunung. Untuk gunung yang perjalanannya hanya dua hari, biasanya memerlukan carrier yang berukurang 30-45 liter karena barang yang dibawa tidak terlalu banyak.
KEAMANAN
Di toko tas sangatlah banyak jenis carrier yang di jual. Anda harus pandai memilihnya. Saran saya, pilihlah carrier yang terbuat dari bahan yang kuat dan tahan sehingga tidak memungkinkan terjadi putus atau koyak tas saat perjalanan. Memilih tas yang terbuat dari bahan tidak mudah tembus air juga penting. Hal tersebut dapat menjamin alat elektronik anda aman berada di dalam tas gunung walaupun cuaca sedang hujan saat pendakian.
KENYAMANAN
Pilihlah tas gunung yang nyaman anda gunankan. Dengan demikian andapun nyaman memakainya saat pendakian, walaupun pendakian yang sangat lama. Pengalaman pribadi saya, memilih carrier yang tidak nyaman membuat tubuh saya sangat terasa pegal dan sakit.
---
Posted from my blog with SteemPress : http://adilvakhri.com/2018/11/13/salah-satu-alat-gunung-carrier/
---