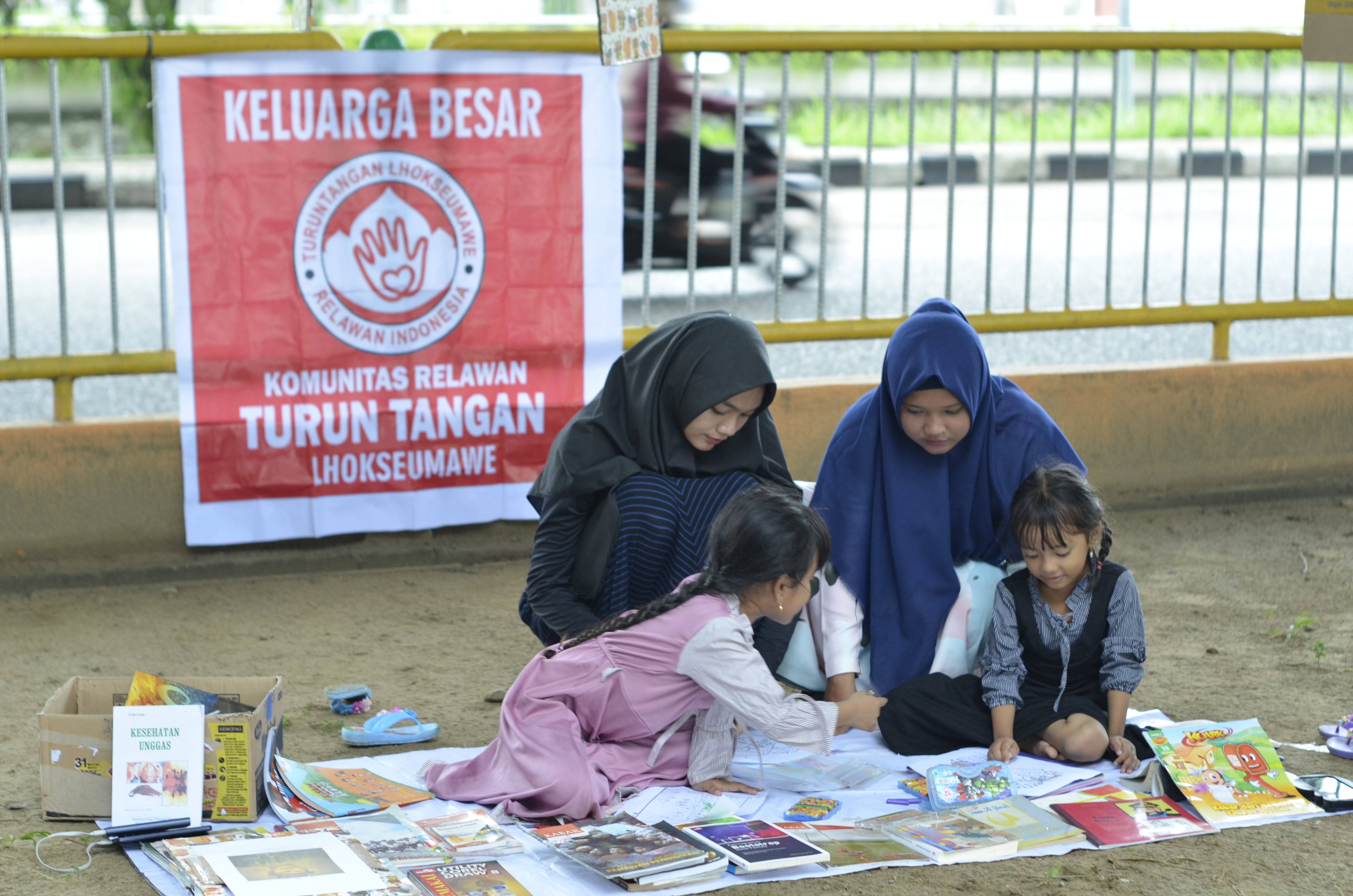 ---
---
November 10 is the National Hero's Day determined by the Indonesian government. But Heroes' Day does not include the closed National Day. This means that on that date no work holiday, still as usual.

However, although it is not included in the category of National Day that is closed, there are still many organizations, communities, or youth groups that commemorate heroes' day. This is also no exception for the Lhokseumawe Volunteer and Volunteer Community. A community of volunteers engaged in social, environmental and educational fields.

In commemorating hero's day, the TurunTangan volunteer community in Lhokseumawe conducted an activity entitled "Aleuu Baca". "Aleuu Baca" activities are activities in the form of education that aim to improve children's literacy.

This activity is specifically for children aged 6-12 years. This is because the book owned by the TurunTangan Community of Lhokseumawe is a children's book. And that book was donated by donors who were concerned about improving the literacy of the nation's children, especially children around the city of Lhokseumawe. Hopefully in the future there will be donors who donate books for adults. As we all know, the level of concern for writing and reading of children in Indonesia is still lacking.

Not only making "Aleuu Baca" activities, creative youth in the TurunTangan community of Lhokseumawe also made an activity entitled "Hanging the Heroes" which is hanging pictures of national heroes. This activity aims to make the children who come on "Aleuu Baca" see pictures of the national hero. So those who saw the picture knew national heroes.
---
---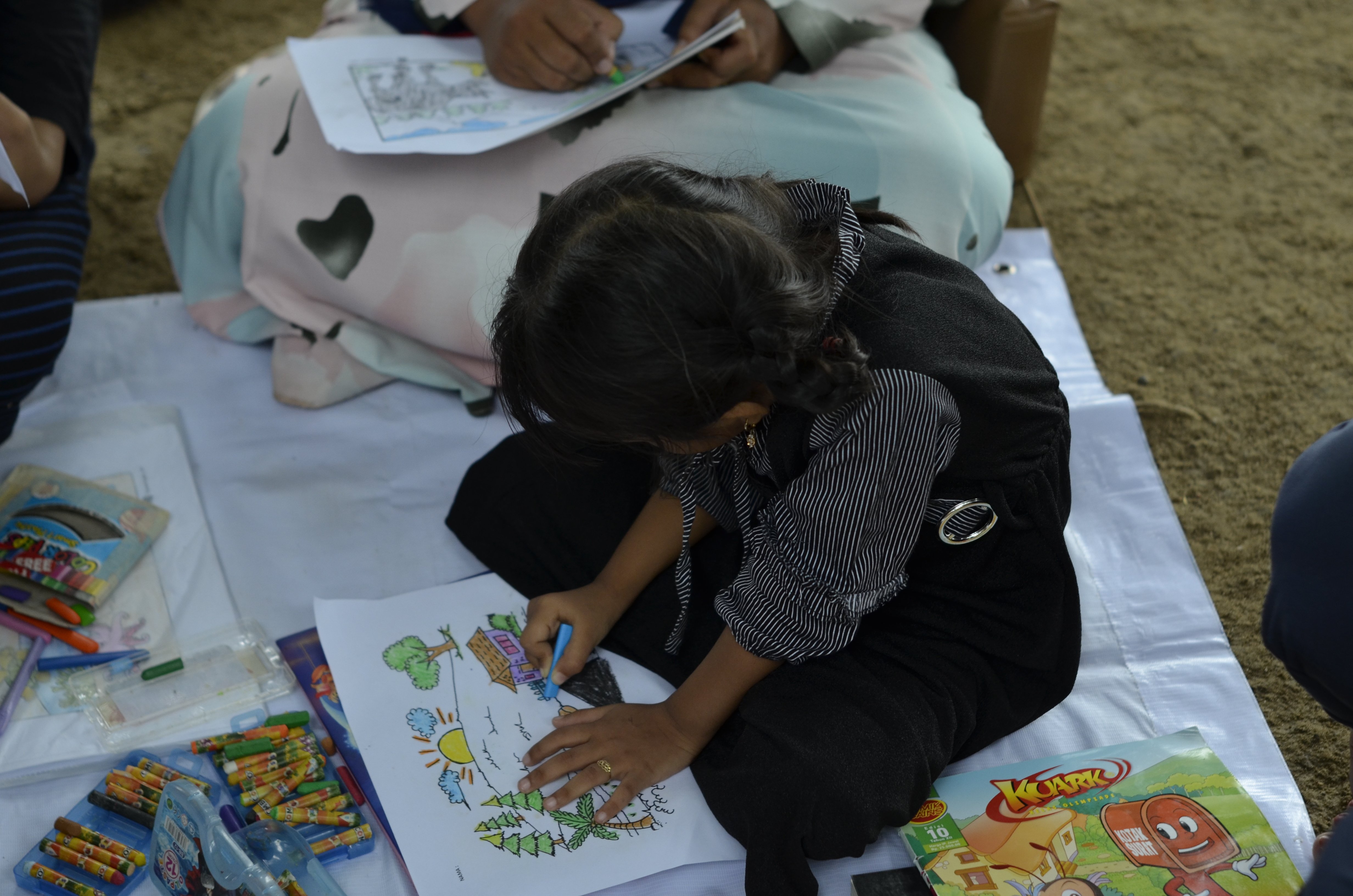 ---
---
10 November merupakan hari pahlawan Nasional yang ditetapkan oleh pemerintah Indonesia. Namun hari Pahlawan tidak termasuk hari Nasional yang diliburkan. Artinya pada tanggal tersebut tidak libur kerja, tetap seperti biasanya.
Namun, walaupun tidak termasuk dalam kategori Hari Nasional yang diliburkan tetap saja banyak organisasi, komunitas, atau kelompok pemuda yang memperingati hari pahlawan. Hal tersebut juga tidak terkecuali bagi komunitas Relawan TurunTangan Lhokseumawe. Sebuah komunitas relawan yang bergerak dibidang sosial, lingkungan, dan pendidikan.
Dalam memperingati hari pahlawan, komunitas relawan TurunTangan Lhokseumawe melakukan sebuah kegiatan yang berjudul "Aleuu Baca". Kegiatan "Aleuu Baca" merupakan kegiatan dalam bentuk pendidikan yang bertujuan untuk meningkatkan literasi anak-anak.
Kegiatan ini dikhususkan kepada anak-anak yang berusia 6-12 tahun. Hal tersebut dikarenakan buku yang dimiliki oleh Komunitas TurunTangan Lhokseumawe adalah buku anak-anak. Itupun buku yang didonasikan oleh para donator yang peduli terhadap peningkatan literasi anak-anak bangsa, khususnya anak-anak seputaran Kota Lhokseumawe. Harapan kedepannya ada donatur yang menyumbang buku untuk orang dewasa . Seperti yang kita ketahui bersama, tingkat kepedulian menulis dan membaca anak-anak di Indonesia masih kurang.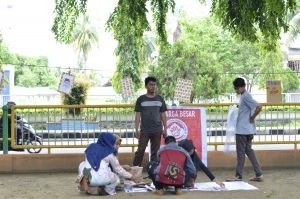 Tidak hanya membuat kegiatan "Aleuu Baca", pemuda kreatif di komunitas TurunTangan Lhokseumawe juga membuat kegiatan yang berjudul "Gantung Pahlawan" yaitu menggantungkan gambar-gambar pahlawan nasional. Kegiatan ini bertujuan agar anak-anak yang datang di "Aleuu Baca" melihat gambar-gambar pahlawan nasional tersebut. Sehingga mereka yang melihat gambar tersebut mengenal para pahlawan-pahlwan nasional.
---
Posted from my blog with SteemPress : http://adilvakhri.com/2018/11/10/turuntangan-lhokseumawe-kegiatan-aleuu-baca-spesial-hari-pahlawan/
---