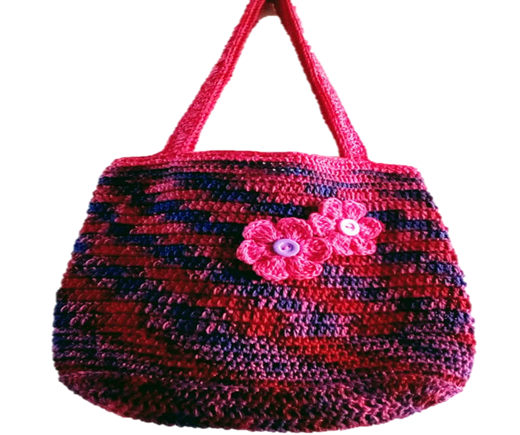 Hello my dear friends, lovers of crochet and handicrafts, with the arrival of rain I have become creative, locked in house, very warm and drinking coffee. I love the rain, but as time passes, I grabbed the needles and began to weave, today I show you this cute bag very easy to make.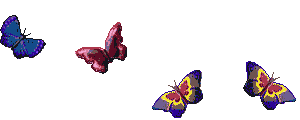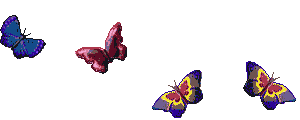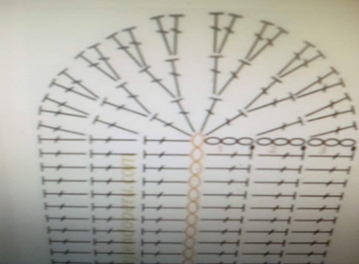 We started this bag with a base of high points, as I didn't want to make it so big, I started with 30 chains; if you want to get a bigger bag put more. Then you make as many turns of high points as you want, I made 3.
---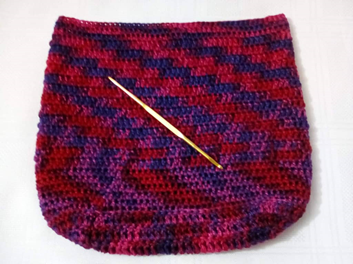 To start to lift the bag we do a half point turn, but instead of inserting in the two strands of the previous turn we take only the back strand and so we follow the next 5 turns with half point, then we do high points until we get the desired size and to finish the top we do 3 half point turns.
---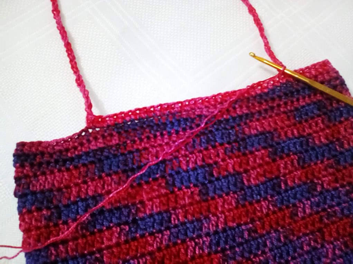 We changed the thread to give it another tone at the top. Here we make a half a point turn, but pay attention to this step, because before completing the front part I stopped counting 10 points of the previous turn (see image). Then I made 100 chains and I went back to the beginning of this turn to insert the needle and make a razo point in the tenth half point and we began to weave high points throughout the strip.
---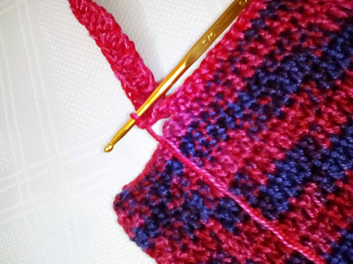 At the end of the 100 point high strip, insert the needle into the next half point of the previous turn, to continue weaving and make the other strip at the same level, repeating the same procedure. To finish, I made low points all around the strips, so that it would be firmer and with a good finish.

    The details that you want to place are to your liking, if you like the biggest flowers is your choice, as always I give them the basic steps the best I can.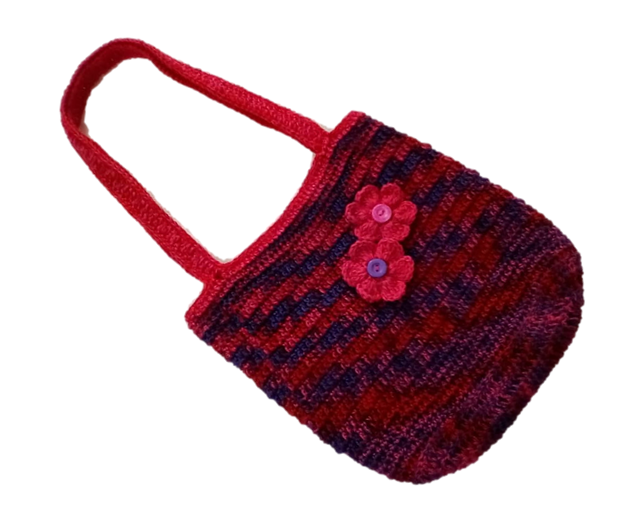 I hope you like it as much as I do this job, which I did with all my love, since I love to weave. And this love I try to reflect in everything I do, in every piece I make. See you very soon friends in a next craft. Take care of yourselves and remember to value the work that we artisans do, since they are unique pieces, that we make for you.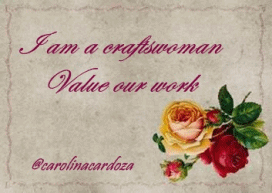 Images taken with my hyundai e501 cellular camera
---
Posted from my blog with SteemPress : https://becksbitcoin.com/2019/06/17/%f0%9f%8c%ba-handbag-woven-in-crochet/
---