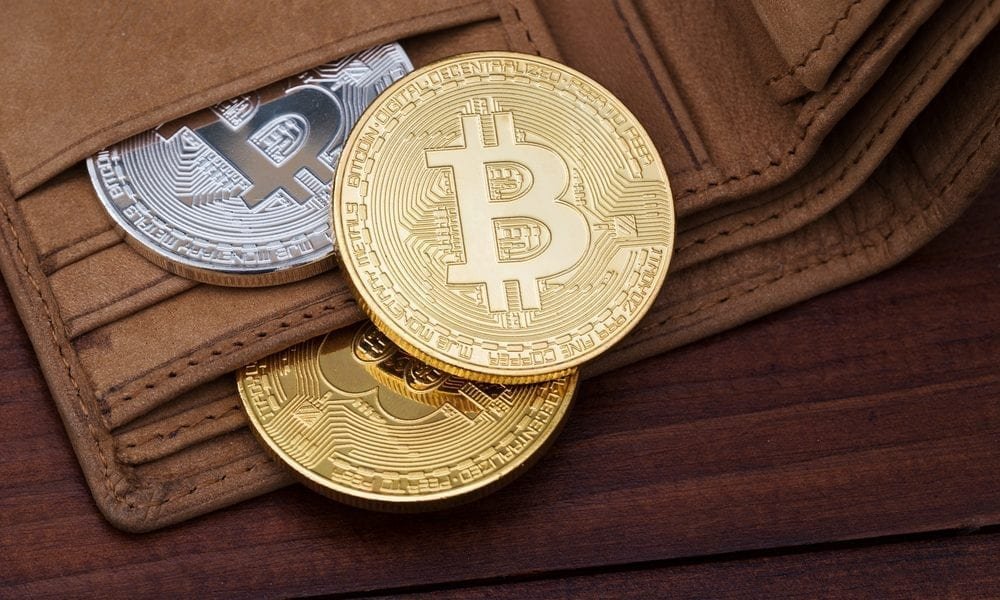 The last week was wild for the crypto markets and Bitcoin extended its dominance, grabbing a greater share as most alternative coins declined. During the period the cryptocurrency rebounded above 11,000 USD and currently is trading at 11,396 USD.
Bitcoin now makes up close to three-quarters of the entire crypto universe. Its market capitalization is above 211 billion USD, 10 times that of the next-largest digital asset, Ethereum. And in a week when traditional financial markets were roiled, its price has held up, too: Bitcoin rose 14% over the seven days through Friday, while prices for alternative assets including Ether and XRP dropped.
The highest recorded value in the last seven days of Bitcoin was 12,273 USD. It has declined a lot since then but may pick up pace very soon to start trading above 12,000 USD again. Bitcoin may also close this month trading at 12,500 USD or above. The cryptocurrency can be expected to cross 15,000 USD by the end of the year, but there are risks to correct to 10,500 USD in short-term.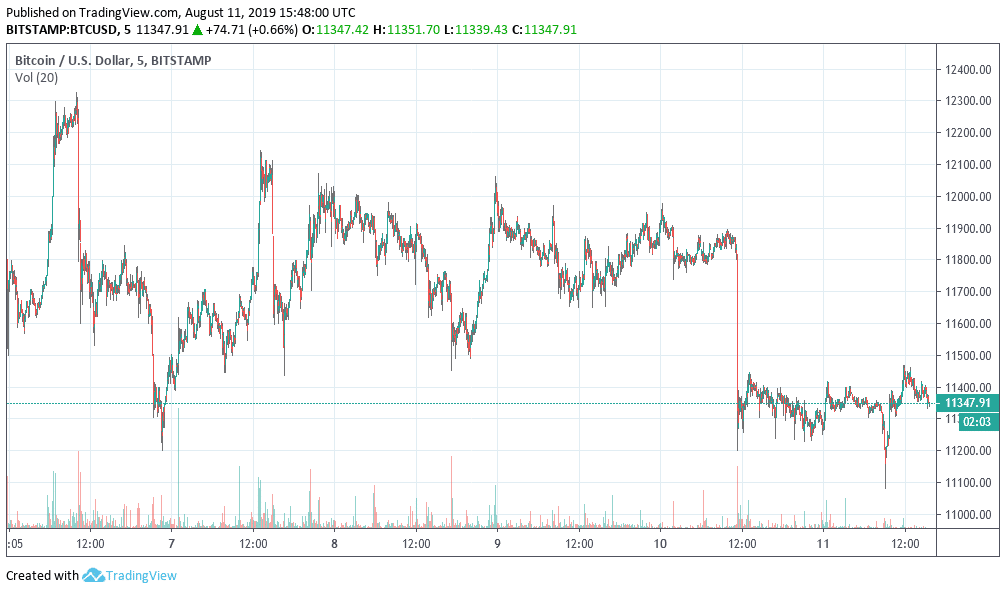 In the past few days, there was a decent rise in bitcoin price above the 11,000 USD resistance. Bitcoin is traded above the 11,500 USD and 11,800 USD resistance levels. Moreover, there was a break above 12,000 USD and the price settled well above the 100 simple moving average (SMA). A swing high was formed near 12,325 USD before the price started a downside correction.
There was a consolidation pattern formed below 12,000 USD before the price started a downside correction. Moreover, there was a break below a crucial contracting triangle with support near 11,750 USD. The pair declined below the 11,500 USD support plus the 23.6% Fib retracement level of the last upward move from the 9,147 USD low to 12,325 USD high.
It opened the doors for more losses and the price declined below the 11,400 USD level. Bitcoin price is now trading above the 11,200 USD support level and is consolidating losses. If there are more downsides, the price could test the 11,000 USD or 10,900 USD support level. The next key support is near the 10,740 USD level. It represents the 50% Fib retracement level of the last upward move from the 9,147 USD low to 12,325 USD high.

Bitcoin becomes safe investment asset
As the trade war between the US and China intensified this week, with tit-for-tat retaliations rocking markets the world over, investors sought shelter in safer assets, including sovereign bonds and gold. But analysts and investors alike posited that Bitcoin also benefited from the turbulence given the sudden spike in geopolitical tensions and the coin's isolation from government control.
But many are warning: there are perils to jumping into Bitcoin as a safe haven. Cryptocurrencies are notoriously volatile, at times posting tremendous losses in a matter of minutes. In June, for instance, Bitcoin frenzy pushed its price to nearly 14,000 USD only to quickly reverse course to around 10,000 USD.
Such price swings are reminiscent of 2018 when crypto-assets suffered a prolonged spell that saw Bitcoin lose more than 70%. And it was earlier this year that its price languished around 3,600 USD.

Crypto market recap
Crypto market is mostly on the rise today. The total cryptocurrency market value stays below 300 billion USD threshold but climbed slightly to 296.384 billion USD.
Ethereum is up by 2.9% to 210.75 USD. The cryptocurrency started trading at 211.98 USD for some time yesterday but then fell drastically to reach as low as 200.49 USD. Since then, it has recorded an uptrend of over 5% rising to its current value and may surge more soon.
Ripple's XRP is up by 1.6% to 0.2998 USD. Yesterday the XRP price fell below 0.30 USD price level. This was the previous low of April 25 where the price was ranging, then it had an upward movement to retest the previous high of 0.46 USD.
Bitcoin Cash added 3.6% to 319.56 USD, but Litecoin is the best performing crypto asset today gaining 5.3% to 88.03 USD.

---
Posted from my blog with SteemPress : http://financeandmarkets.com/bitcoin-extended-its-dominance-in-a-wild-week-for-crypto-markets/
---