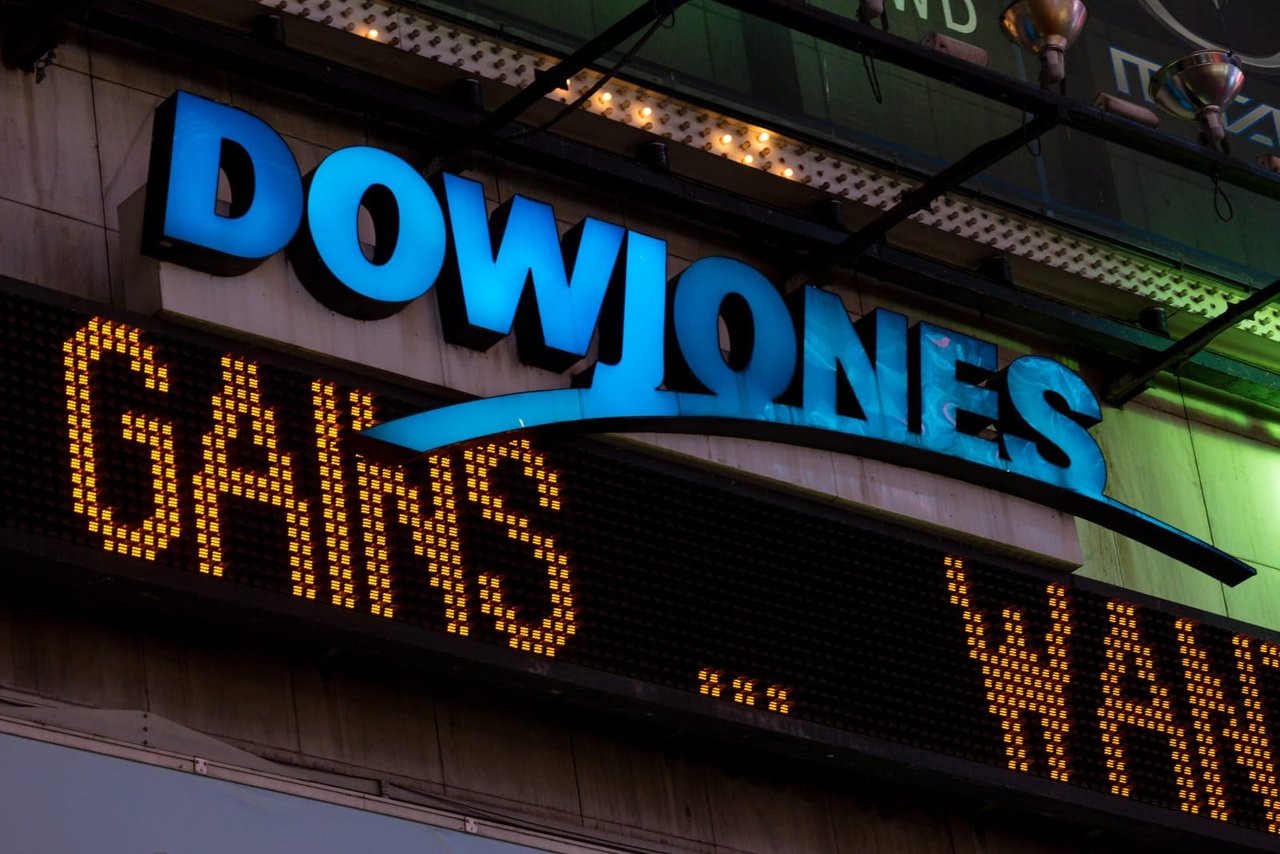 The US markets closed the stock trading session on Monday into the red territory, with yields on US Treasuries continuing their downward trend since August. This, in turn, further inflames concerns about the state of the economy.
The yield on 10-year government bonds, which last week reached its lowest level since 2016, fell to 1.639%. Thus, the spread between yields on 2-year and 10-year bonds narrowed to just 6 basis points on Monday, near its lowest level since 2007.
The blue-chip index Dow Jones Industrial Average dropped by over 390 points (1.49%), falling to a level of 25,896,44 points. For its part, the broader S&P 500 was up by 1.23% to 2,882.69 points, while the technology Nasdaq Composite fell by 1.2% to 7,863.41 points.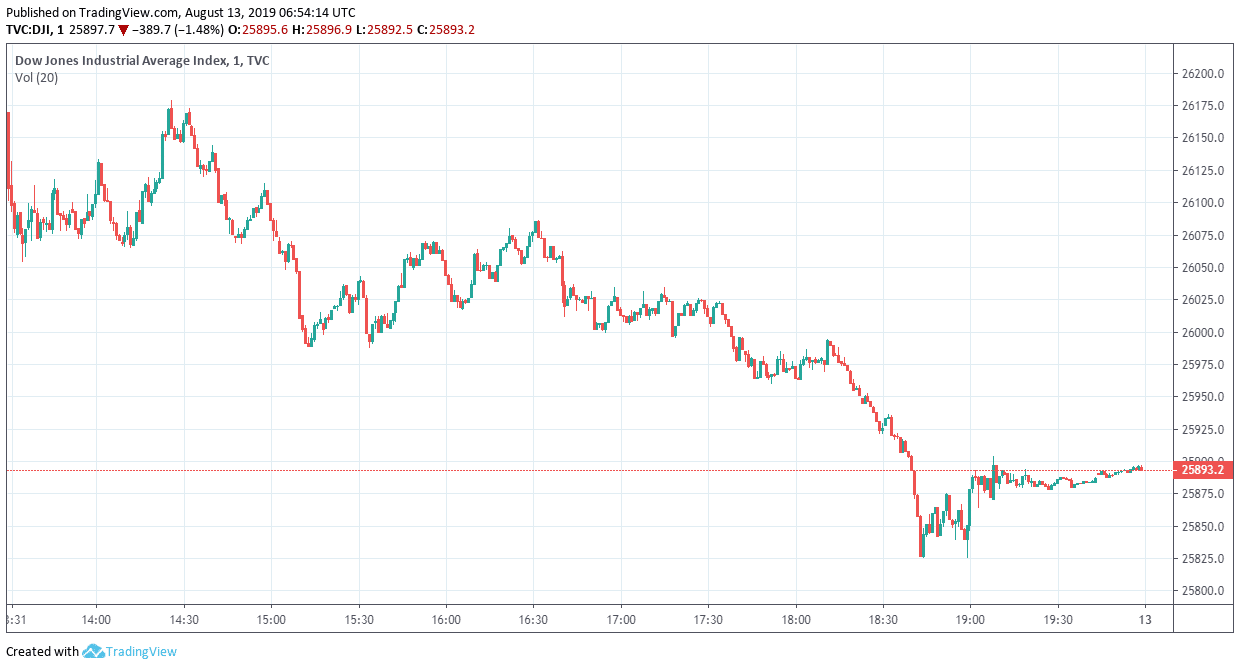 This is the second consecutive session with decreases for leading US indexes, which reported a remarkable recovery last week before returning to the downturns on Friday.
The main Wall Street indexes ended their worst trading day on August 5, after China allowed the yuan to depreciate against the dollar below the key level of 7 yuan per dollar, unseen since 2008.
On Friday, US President Donald Trump said the US will continue its trade talks with Beijing, although Washington authorities are not yet ready to conclude a trade deal.
The sell-off adds to losses the market racked up last week amid heightened anxiety over the US-China trade war that is stretching from the tradings desks of Wall Street to the soybean and cornfields of Iowa. An escalation in tensions this month between the world's largest economies has stoked worries that the fallout from the costly trade conflict will undercut an already slowing global economy. Traders have responded by selling stocks and buying government bonds.

Corporate stocks performance
The stocks of the banking sector also fell. The shares of Bank of America and Goldman Sachs fell by 2.4% and 2.7%, respectively, and those of J.P. Morgan dropped by 1.87%.
A factor in the underperformance is the ongoing protests in Hong Kong, which worsened the investor sentiment, hit hard by the Washington-Beijing trade conflict.
The stocks of Caterpillar, which is considered to be a sentiment indicator, wiped out 2.2% of its value and the shares of Boeing declined by more than 1%. Retailers who fell under the brunt of another round of US duties against China also reported a decline in their shares. The stocks of Office Depot sank by 5.6% and Nordstrom stocks declined by 2.35%.
Shares of Kraft Heinz Co were in focus after Fitch Ratings warned that the food and beverage manufacturer's credit could soon hit junk status, after revising its outlook on the firm from stable to negative. Shares fell by 0.8% on Monday.
Sysco Corp shares rose by 3.1% after the food-service company reported fiscal fourth-quarter earnings that beat Wall Street expectations, though revenue fell short.
The stocks of Barrick Gold Corp fell by 0.9%, even after reporting upbeat guidance for gold production along with its second-quarter earnings results.
Walmart, the largest US retailer, lost 2.07% ahead of its August 15 earnings report. Analysts are expecting the company to earn 1.21 USD per share for its most recently completed fiscal quarter, down from 1.29 USD per share a year earlier.
The top performers on the S&P 500 were Amgen Inc (+4.86%), CenturyLink Inc (+4.17%) and Sysco Corporation (+3.17%), while on the flipside were Nektar Therapeutics (-11.19%), Mosaic Co (-8.19%) and Corteva Inc (-6.51%).

---
Posted from my blog with SteemPress : http://financeandmarkets.com/dow-jones-wiped-out-almost-400-points-falling-below-the-26000-point-threshold/
---