What You Need To Know About Investing In Mexico In 2020
Mexico makes a lot of news these days but seldom is it good. While the media focuses on immigration and border reform, government corruption, and drug cartels the majority of Mexican people and businesses are quietly prospering. What the media won't tell you is that, despite the many issues with our neighbor to the south, it is the world's 11th largest economy and on track to grow at a 3-5% clip over the next two decades.
Three Reasons Why Mexico Is Good For Business
A strong U.S. dollar makes investing in Mexico cheap for U.S. and other foreign-based investment. This is attractive for both businesses and individuals that wish to relocated and/or own property/assets in the county. Real Estate investments in Mexico have been returning a 7-10% ROI annually for many years.
Mexico boasts a large and available workforce the OECD and WTO characterize as the hardest working worldwide.
Couple this to a manufacturing-centric economy geared for export and you get a country as attractive as China and easier to get to. Exports have been running about 30% of the total GDP and show no signs of slowing down.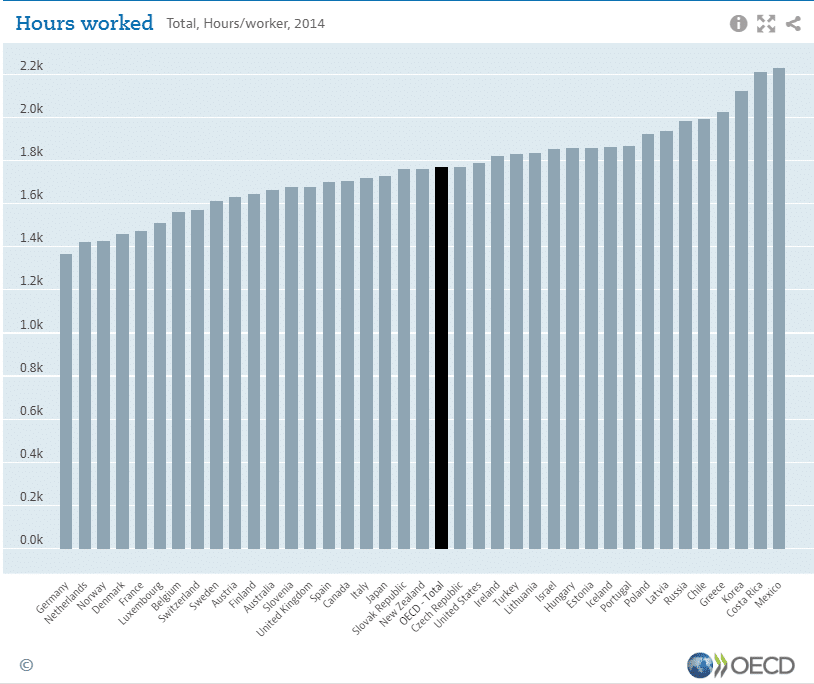 Risks To Investing In Mexico 2020
Petty Corruption - Mexican politics has long been plagued by petty corruption. Mishandled and misappropriated funds, bribery and kickbacks are not uncommon. These hamper business expansions in Mexico and restrain economic growth. Mexico's newest President Manuel Obrador has pledged to fight corruption within the government and has made some progress in that direction. Even so, businesses and individuals should be prepared for "red tape" when directly investing in the Mexican economy.
Organized Crime - Mexico is well-know for its gangs and organized crime. These are typically limited to the less-developed areas and drug-producing regions and relatively easy to avoid. Even so, there are risks that may affect investment decisions.
"In local news, the Ministry of Finance sent to Congress the budget bill for 2020. In general terms, the bill reaffirms the Government´s commitment to maintain healthy public finances, expecting a primary surplus equivalent to 0.7% of GDP. Mexico´s Central Bank reduced its overnight interest rate by 25 basis points for the second consecutive month to 7.75%."

The Mexico Fund, September Fund Update and Fact Sheet
This Is How To Invest In Mexico 2020
The easiest way for a U.S. citizen to invest in Mexico is through the stock market. You can join a brokerage in Mexico or, easier still, simply invest in Mexican businesses listed on the U.S. exchanges. There are dozens of listed companies and funds invested in Mexico and many pay dividends.
ADR's - ADR or American Depository Receipt are U.S.-listed equity securities that trade on the U.S. exchanges. They are, in essence, receipts for shares on foreign exchanges and equal to equity ownership in foriegn corporations. Three of the most widely held Mexican ADRs are Cemex (CX), America Movil (AMOV), and Fomento Economico Mexicano (FMX). All three are high-quality investment names. Cemex is the world's largest producer of white cement, America Movil is the largest provider of wireless services south of the border, and Fomento Economico Mexicano is the world's largest bottler of Coca Cola. These ADRs yield 1.3% to 2.3%.
ETF's - ETF's or Exchange Traded Funds are passively managed funds indexed to a Mexico-tracking index. The most popular ETF tracking Mexican stocks is EWW, the iShares MSCI Mexico Capped ETF. It tracks the performance of the MSCI Mexico Investable Market Index. Two of the top three holding are America Movil and Fomento Economico Mexicano and equal more than 25% of the portfolio. It yields about 2.80%.
CEF's - CEFs or Closed-End Fund are actively managed stock funds similar to ETFs. Where ETFs are pegged to an underlying index and mimic its activity, a closed-end fund holds only those stocks the managers deem appropriate. The upside is expert knowledge of the underlying market and the possibility of outperforming the broader market. The down side is higher fees. Fees for CEFs may run 2-5% where ETF are typically 1-2% Lower fees mean higher dividends, in theory. Closed-end funds may also use leverage to enhance returns which means they may pay two or three times the dividend of a similarly focused ETF.
It Pays To Own The Mexico Fund
The Mexico Fund Inc (MXF)is one of two closed-end funds with an exclusive focus on Mexico. The other one doesn't pay a dividend so isn't of interest to me. The Mexico Fund pays its distribution according to a Managed Distribution Plan and yields over 7.0% at today's prices.
The Mexico Fund Inc invests in equities of Mexico's largest corporations with a small allocation to fixed-income. Its top-two holdings are also Fomento Economico de Mexicano and America Movil but the allocation is a smaller 21%. Other names in the top-five include Mexico's largest consumer banks and Wal Mart de Mexico, Latin America's largest retailer.
---
Posted from my blog with SteemPress : http://financeandmarkets.com/guide-to-investing-in-mexico-for-2020-and-beyond/
---