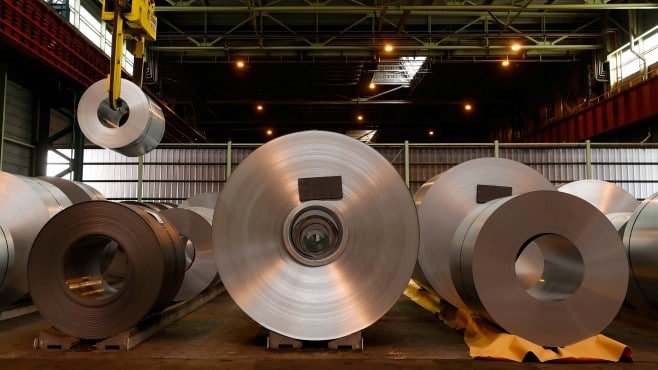 Luxembourg-based metallurgical company ArcelorMittal has won approval by the Indian Supreme Court to complete the 5.8-billion-dollar acquisition of a bankrupt steel factory.
In this way, the world's largest steelmaker has been able to clear the way to one of the strongest markets for raw materials globally.
The Indian Supreme Court allowed ArcelorMittal to pay for the acquisition of Essar Steel India Ltd and annulled the bankruptcy court's order that granted both secured and unsecured creditors equal rights to the proceeds of the sale. The board of creditors of the bankrupt company has discretion in the allocation of funds in the context of bankruptcy proceedings.
The acquisition of Essar Steel India Ltd will make Arcelor the fourth-largest steelmaker in a country where the government is investing trillions of rupees in infrastructure.
ArcelorMittal and its partner Nippon Steel Corp offered to pay 420 billion rupees (5.8 billion USD) in cash to creditors and inject another 80 billion rupees into the enterprise. Although the offer was approved by the insolvency tribunal in March in the bankruptcy process, the payment was withheld by the Supreme Court following a dispute between lenders over the allocation of funds.
The ruling will set a precedent for other bankruptcy cases pending resolution on the distribution of funds between different classes of creditors.

---
Posted from my blog with SteemPress : http://financeandmarkets.com/india-has-allowed-arcelormittal-to-acquire-local-bankrupt-steel-factory-for-5-8-billion-usd/
---