Breakfast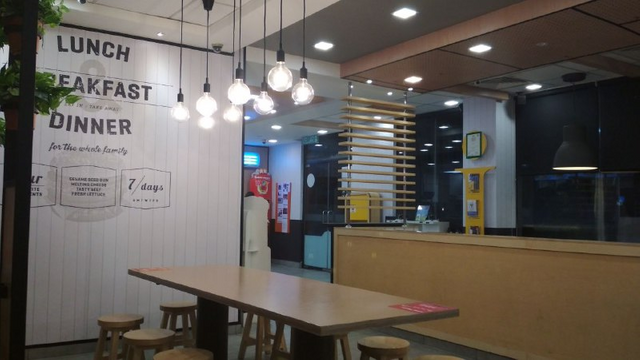 Today I skipped workout due to some serious messed up daily routine. I will take about it later. Let's see what happened in the morning. It all began when 5:30 is too late to wake up. Every Wednesday, ex-girlfriend need to attend BNI meeting, so I'm left with those little rascals. The least headache breakfast for me and for the both of them, which is McDonald's. Here's what 6am looks like. Very peaceful and clean.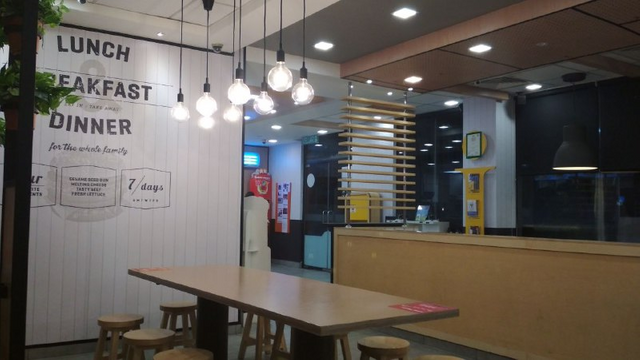 As I previously shared with you, sausage muffin without muffin, the calories count is drastically dropped by half. Sometimes, those "healthy" food can be poisonous to people who is on strict diet for weight loss.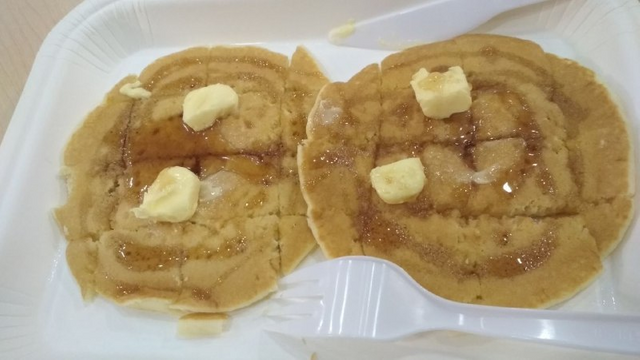 And I sliced them and diced them for junior for easy consumption. McDonald's pancake is one of my favortie. I used to eat a lot of this, but hasn't been doing this for a long time. Junior likes it much though, he even savor the last two pieces just for the butter spread.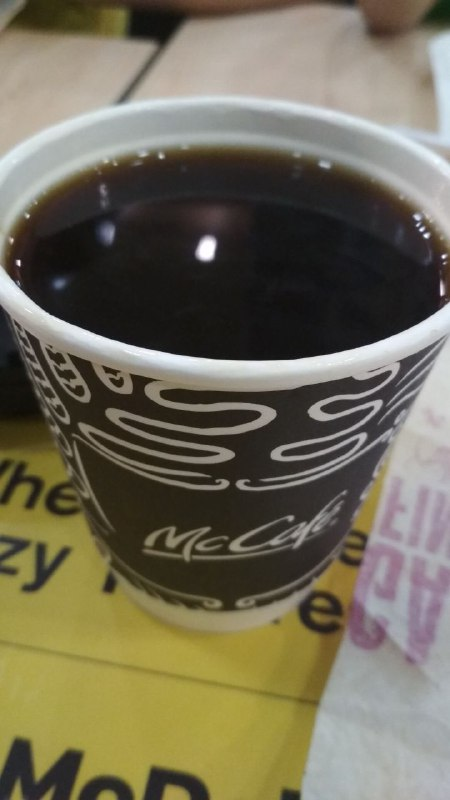 Comparing McDonald's to the K'brand Chicken, McDonald's are milder, more like dripped coffee and K brand is espresso. This, is clearly easier to go down, less bitter. I enjoyed this very much since coffee has very high anti oxidant(without creamer and sugar cancelling the good stuff).
AFTERNOON
The entire afternoon / evening session were spoilt. I accidentally wrecked my pants and I'm hesitate to walk anywhere for my lunch. I hold myself on the chair for as long as possible and cautiously slide myself through the front door and go to toilet. Fortunately nobody sees me with my chilling ass yawing around, or may be there are someone who seen my ass but pretending they didn't see any? Later when I finally found a chance to get myself over the street and grab my car, quickly I went back home and got myself changed. As soon as I arrived, suddenly the house can't live without me. I'm required to fetch the kids, after they got home I need to help them study, I need to make sure they did their homework, I need to make sure I taught them something and finally when I have the time to take a nap, instead I fall asleep - DEEP SLEEP until evening when everybody is hungry. I had no choice but to take them out for dinner, and had to skip my today's workout.
Texas Dinner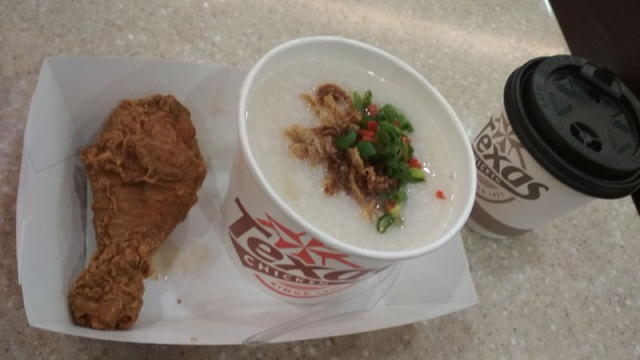 I did not eat this. Ex-girlfriend does. The porridge smells really good with those fried onions and chilly flakes. Not only it smells good, it taste just as good as it looks! I took a few sip and I wish to order this bowl next time when I come to Texas chicken.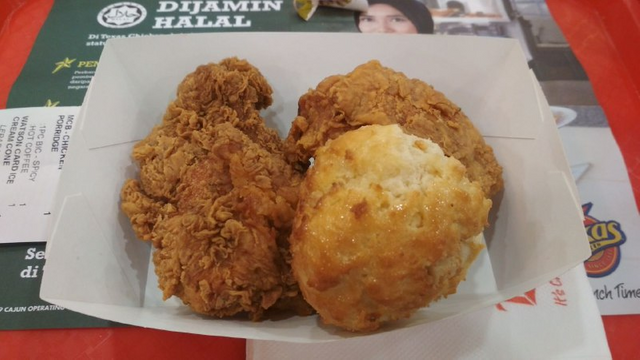 I think I had enough naughtiness for this week. But still, I can't help it and took the butter biscuit. The two chicken could have cost me 400kcal, but the butter biscuit alone could be around 250. It's bad, but it taste good. So, it's all good. LOL. Apologize for not having workout section today because I did not. I will be back with more workout report tomorrow.
---
This is not a competition with @erikahfit but we respect each other and we give mutual support to each other so we will be on track and keep ourselves motivated. I want my sexy beach body, and she wanted a healthier body. I will recycle this portion of footer to keep reminding us we're on a mission.
---
谢谢大家一直以来的支持和对我疼爱有加。如果方便,请你点击下图到我的个人资料网页为我留言请我吃星星哈。

---
Posted from Steem中文社区 : http://cnstm.org/blog/2019/07/18/lose-weight-and-look-good-day-030/
---