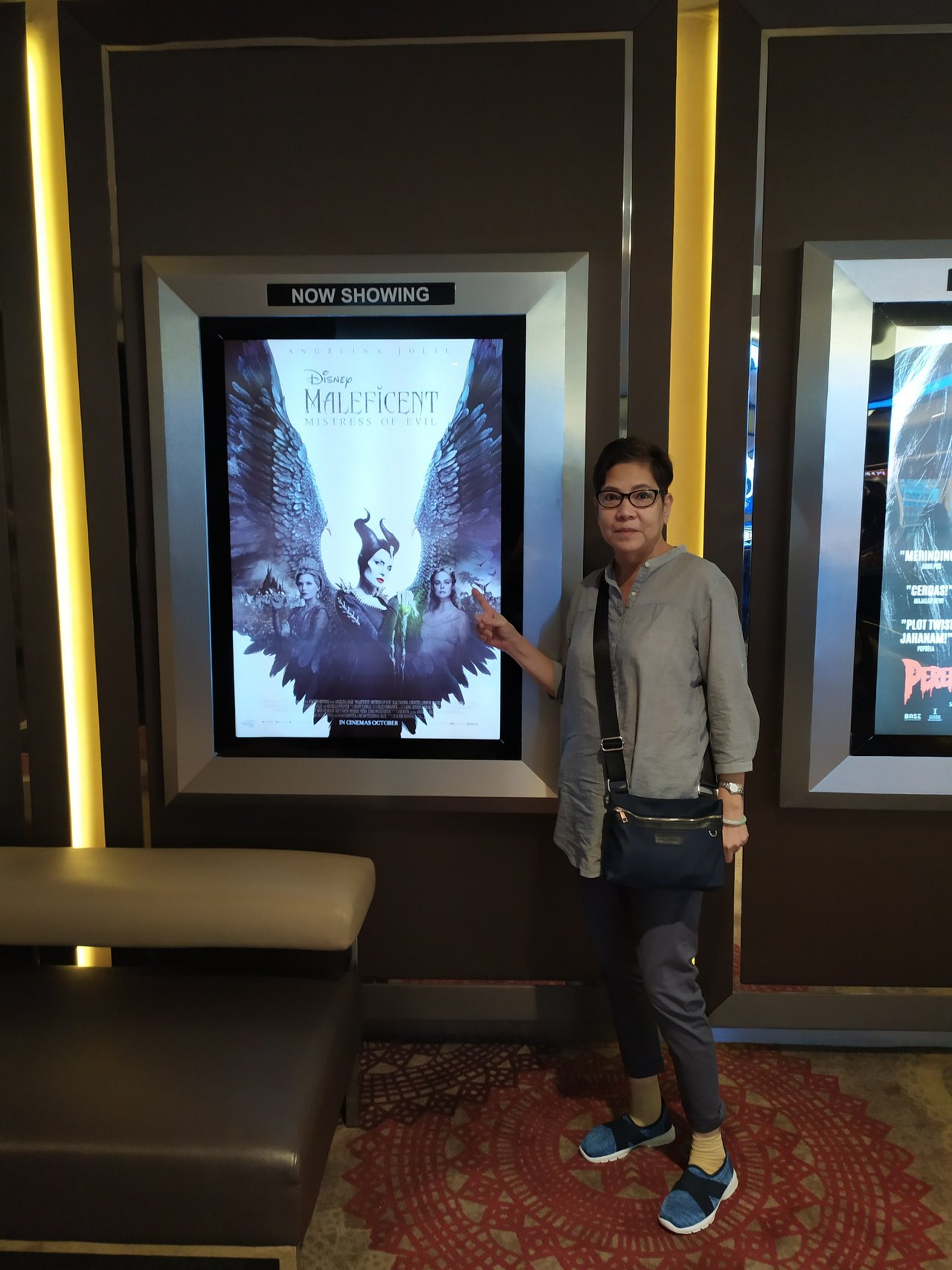 Hello, friends!
Today i would like to share one of our movie experience, this time in a theater which located on 5th floor the Plaza Semanggi-South Jakarta. The theater was not big and only consisted of 4 regular studios. The name is used to be cinemaxx, but i didn't know that they had change it into cinepolis.
Here how it looked like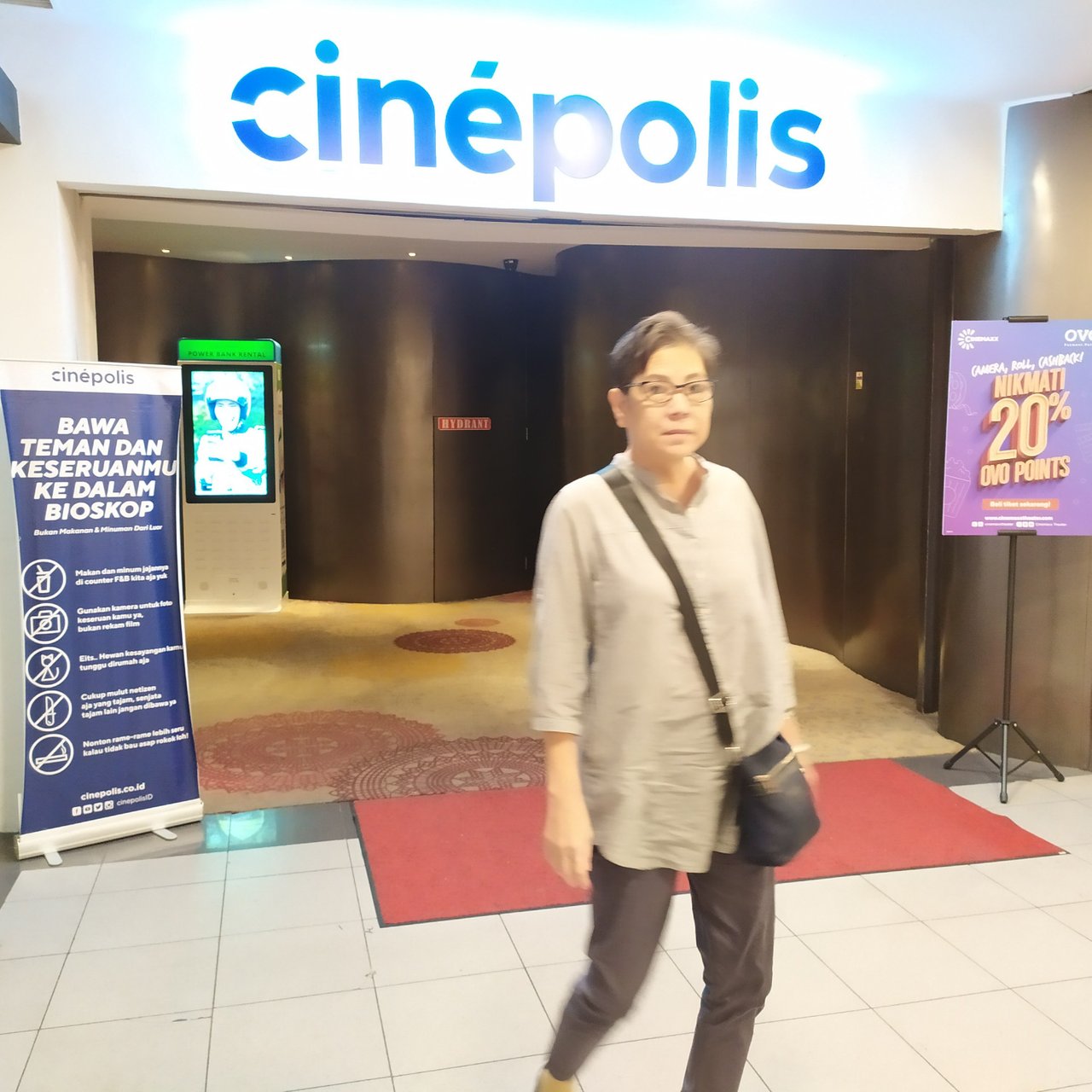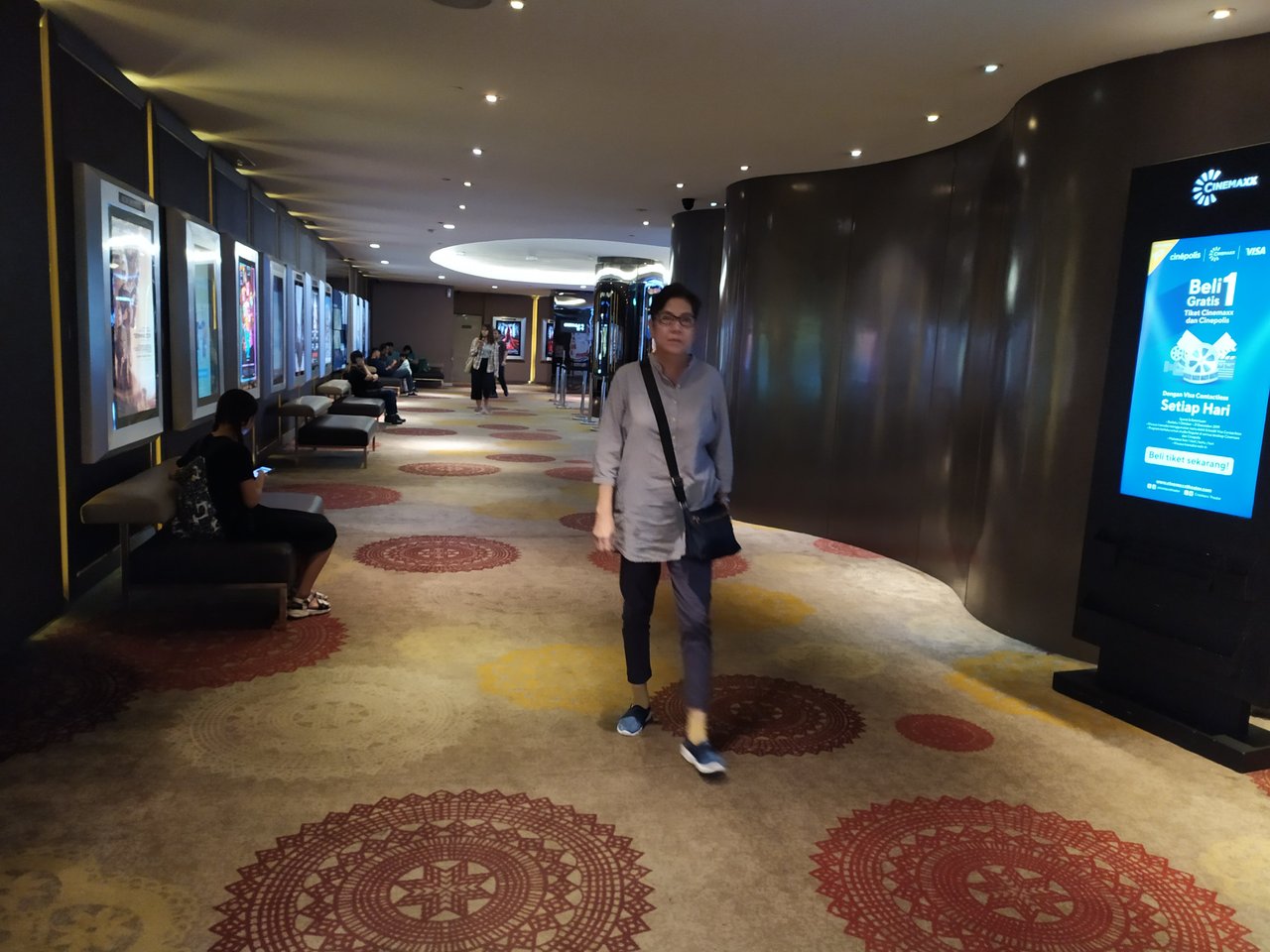 The movie that we watched last thursday (even my cheeks are still swollen until now, i brought my mom to accompany me watching this movie, i had been so enthusiastic to watch this movie before i had the surgery).
The movie's banner
Maleficent: mistress of evil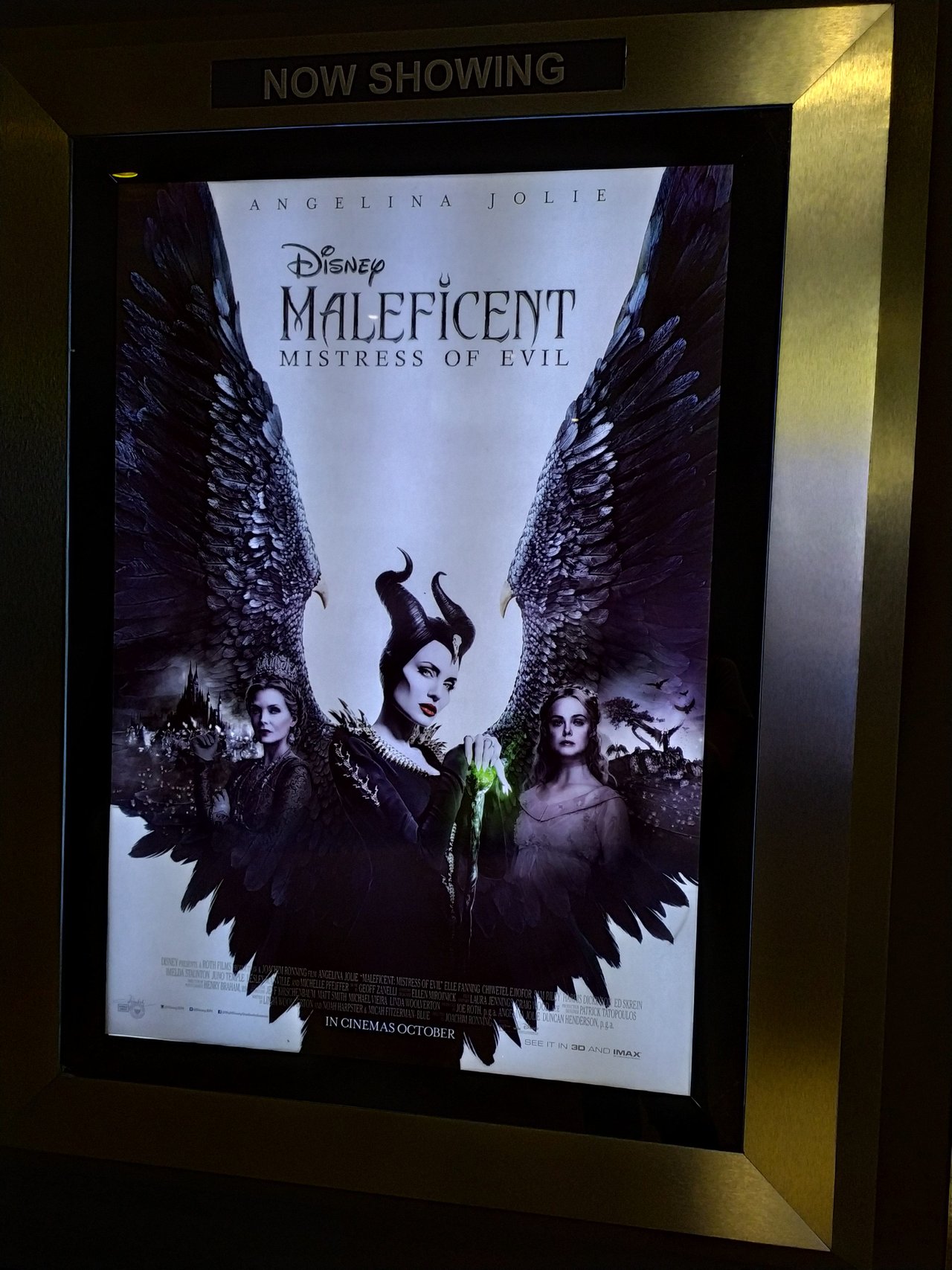 We bought the movie ticket in the ticket box, manually here. We chose the seat on the small monitor then paid.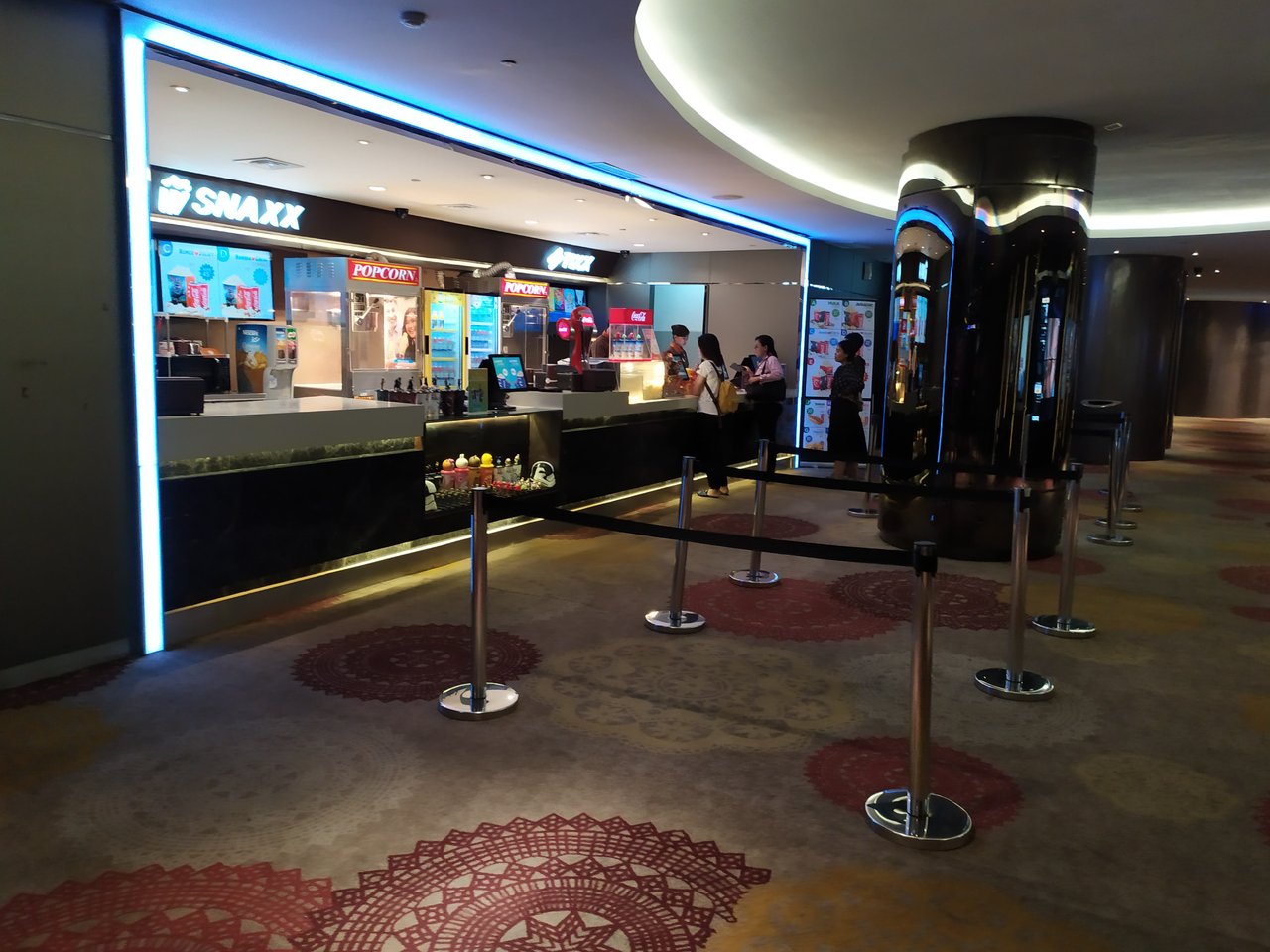 The movie tickets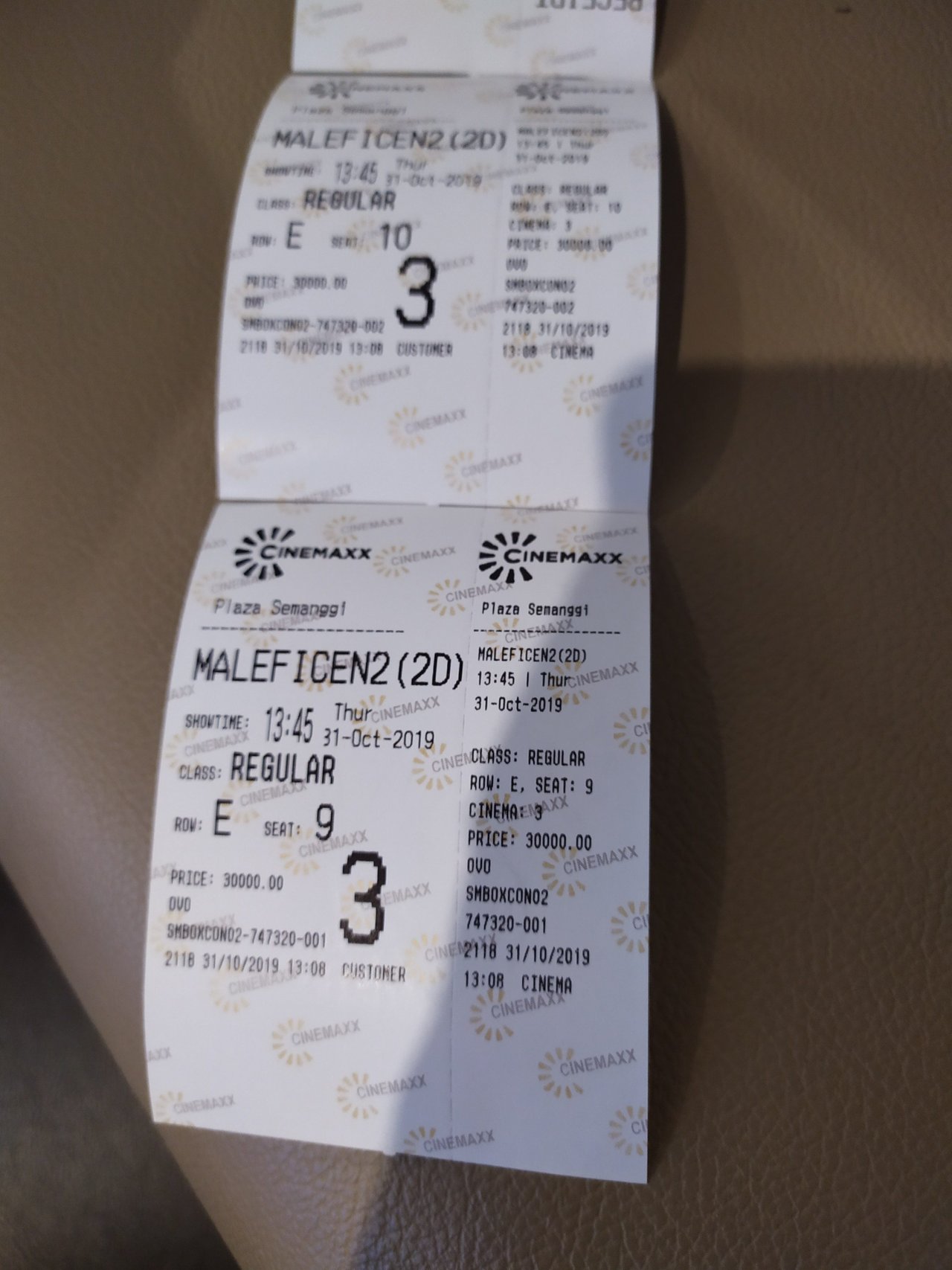 The price for our tickets was 60,000 IDR, or around 4.3 USD.
The waiting area for this small theater was comfortable. Although it was not large but i like it.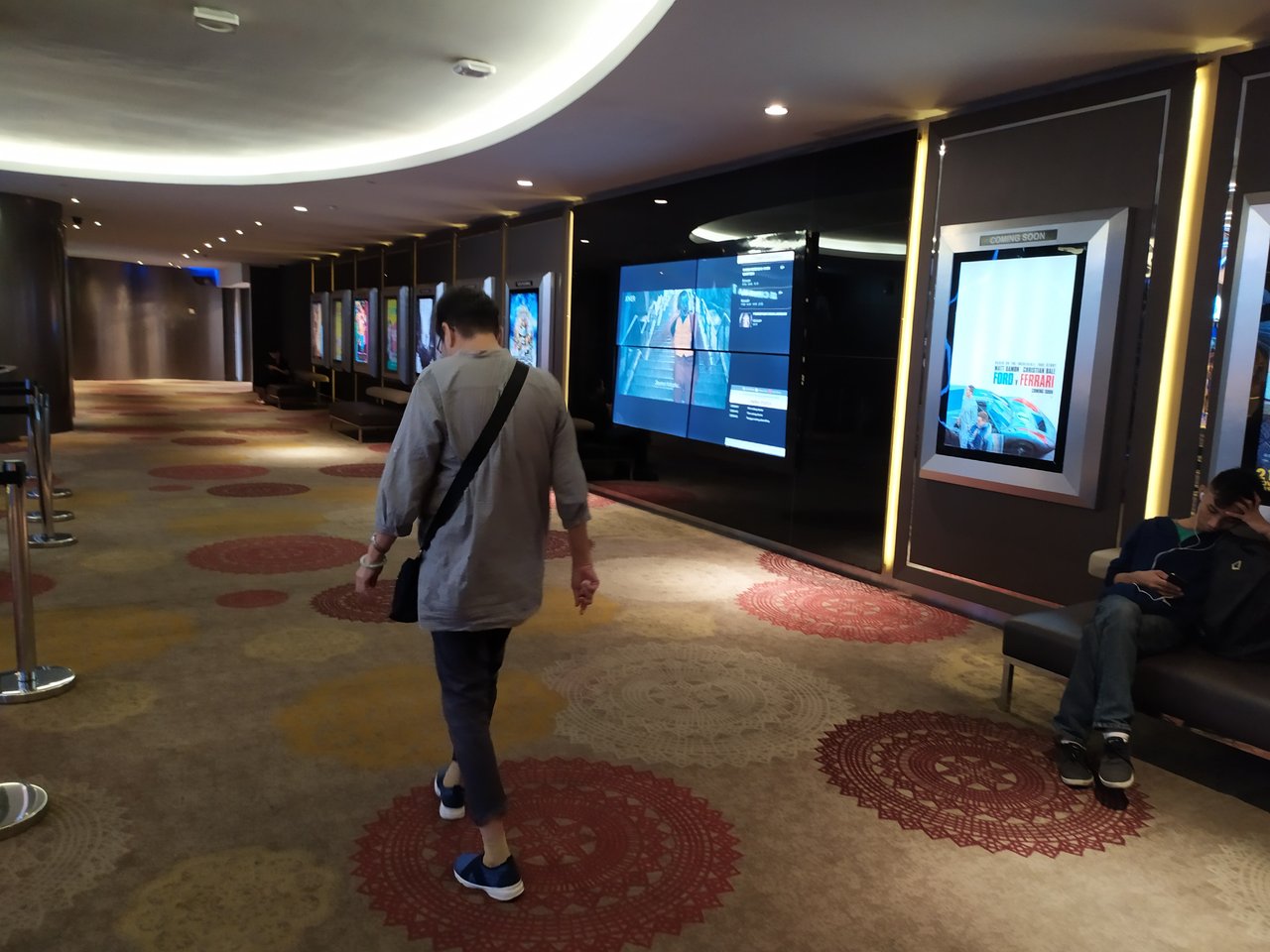 We watched the movie in cinema 3. It was located not far from the rest room.
We came in to the studio at around 1.40 pm and then at 2 pm o'clock the movie began.
Like its' title, the movie mainly was about Maleficent, a queen of Moor. A kingdom of fairies and other creatures, except humans. But she had a goddaughter, a human, Princess Aurora who she raised like her own daughter. One day, Aurora's boyfriend, Prince Phillip wanted to marry Aurora. So Phillip's parents invited them to their palace. But that night, a disaster that plotted by the mother in law to be Aurora, happened and for this, Maleficent blashphemed. And while she went from that palace, Phillip's mother plotted to kill her by asking his servant to kill her by an iron bullet. The servant did it well but something weird happened, Maleficent was saved by a creature which looked similar with her.
But although all the plot was so perfect, as well, Maleficent was finally could face it all and she could protect her goddaughter, her kingdom and also her tribe for the destroyment plotted by Queen Ingrid, Phillip's mother.
But i won't tell you the whole story, cause i would like you to watch it yourself. A total fantasy full effect movie with a good plot and of course, great casts.
The moral of the story is you couldn't judge a book by its' cover cause what you hear and see sometimes are not true and it also teaches us the true love of a mother (even Maleficent is only a godmother but she really proved how much she loved Aurora that almost killed herself).
It was really a good movie, a good and comfortable theater with affordable price. You could watch this movie too, and of course if you want to try to watch here, you could come here too
Cinepolis (a.k.a cinemaxx)
5th floor
Plaza Semanggi
South Jakarta
---
Posted from my blog with Steem中文社区 : http://cnstm.org/blog/2019/11/02/movie-cinema-review-watching-maleficent-mistress-of-evil/
---