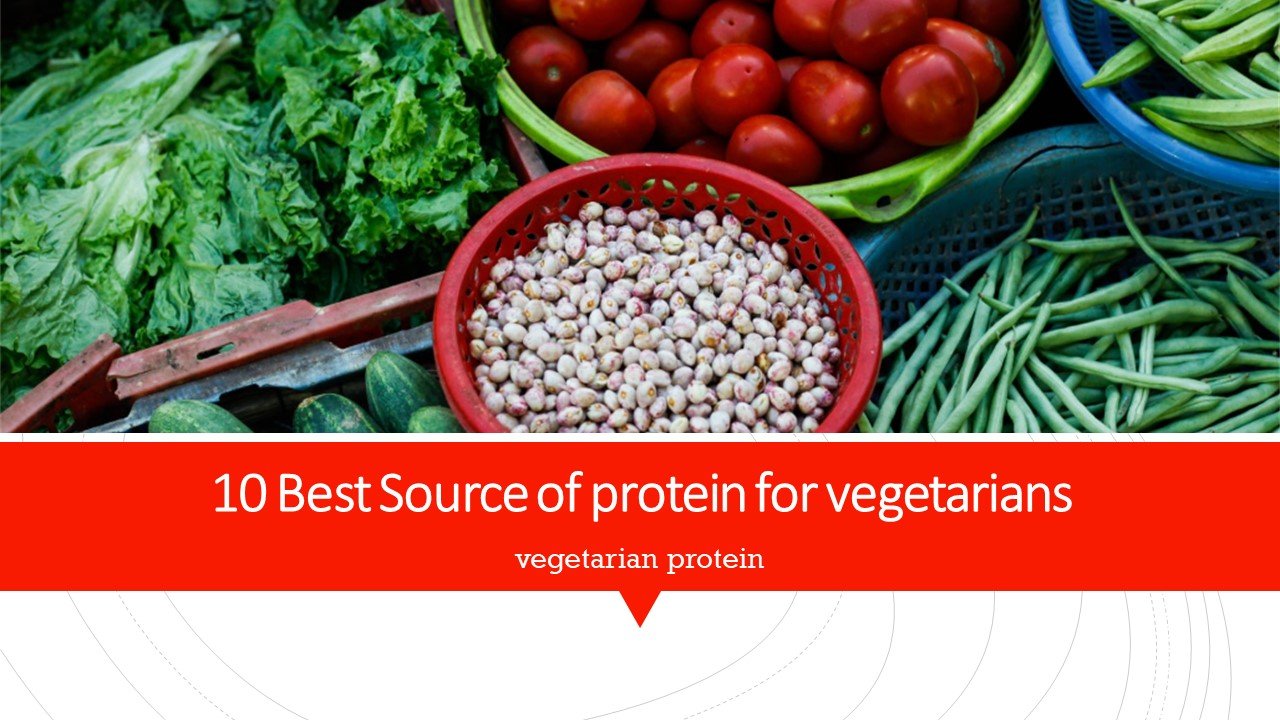 It is a myth that people who do not eat meat and fish normally have to deal with protein deficiency. But that's not true at all. All that is more important for vegetarians is that they should be paying attention to adequate intake of protein from plant foods and dairy products. 
Just a couple of days ago I had a word with one of my friend who is a vegetarian for many years. "I again am thinking about eating meat," the reason being less intake of protein, she mentioned.  I was surprised because I assume that by now all know had that plants sources can also give a healthy dose of protein. Therefore, today I want to introduce great protein suppliers for vegetarians.
Traditionally, the role of high-grade protein sources is the meat, eggs and dairy products. It is therefore particularly important for vegetarians to follow the regular food intake with all 9 essential amino acids. The good news is that it can be easily achieved by including in your diet certain foods or mixture, which we will be talking more about in this article.
The following list is a small selection of foods which not only have high protein content but also provide other important minerals and vitamins that are also considered to be very good for your health.
Quinoa: (It contains 8 grams of protein in 1 cup of cooked cereals)
Quinoa - the queen of cereals, which is an ideal source of vegetable protein. It should also be noted that quinoa does not contain gluten. This alternative cereal is so promising in terms of the benefits that it provides to your body. Quinoa looks like couscous but is more nutritious. It contains a large amount of fiber, iron, magnesium, manganese and is normally considered to be an alternative for rice. Use Quinoa for cooking cakes, muffins, cookies , and casseroles for breakfast.
Buckwheat : (It contains 6 grams of protein in 1 cup of cooked cereals)
 Studies have shown that the buckwheat is valuable for the proper functioning of the heart and blood vessels. It helps to increase blood circulation, lowers cholesterol in the blood and regulates the level of glucose. In addition to all the common buckwheat porridge, add vegetable protein, you can use the dishes of Japanese soba noodles, as well as gluten-free pancakes on buckwheat flour.
Soy : (It contains 10 grams of protein per 0.5 cups tofu cheese)
While the Soybean usually does not have enough amino acids methionine, soy is a complete source of protein and deserves its status as one of the main alternatives to meat. Of course, when buying soy products, it is important to check whether the GMO-technology for the production of raw materials used. By the way, the choice of tofu should give inclination to the most solid types, as they contain more protein.
Chia seeds : (It contains 4 grams of protein per 2 tablespoons of the seeds) 
These small seeds are known as a plant source of omega-3 fatty acids, making them a vegetarian option to fish oil. Also, chia contains more fiber than flax seeds or nuts and jelly gel and can replace eggs for baking. Chia is also rich in iron, calcium, zinc, and antioxidants. You can also cook it for breakfast to make a light pudding with chia. Have you tried the pudding with Chia? Just give it a try.
 Rice with beans : (It contains 7 grams of protein per 1 glass mixture )
This combination - is one of the easiest and cheapest sources of valuable vegetable protein. As legumes do not contain methionine but it does contain large quantities of lysine. Moreover, the replacement of beans peas and lentils will give a similar effect. What is the result? A nutritious meal which is rich in complete protein and carbohydrates - ideal after an intense workout.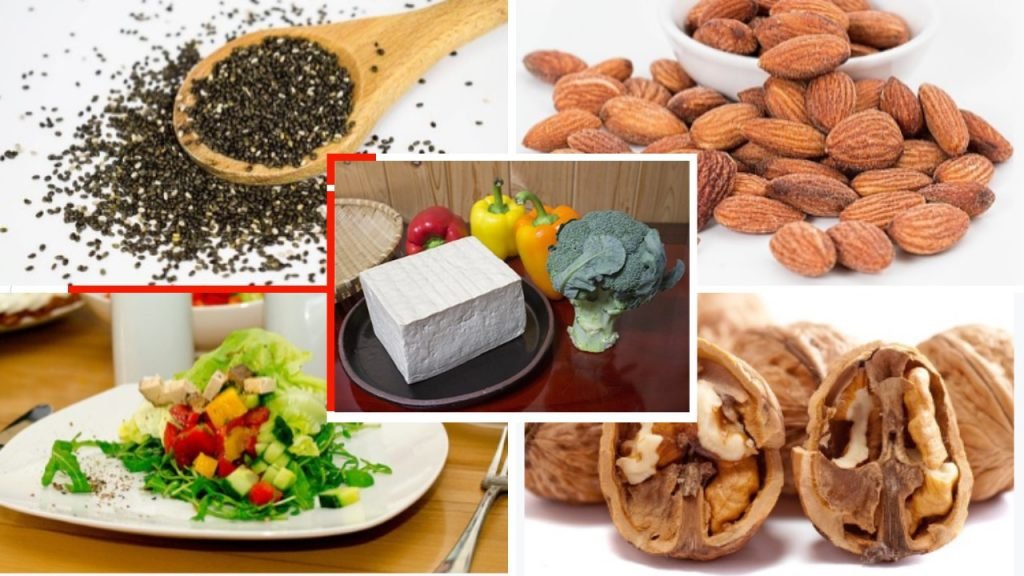 Protein Rich Food
Spirulina with seeds or nuts: (It contains 4 grams of protein per 1 tablespoon of the mixture)
Spirulina is full of protein but unfortunately, it doesn't contain 2 amino acids - methionine and cysteine. But it does not matter, and we will tell you why that is so. All we need to gain the missing amino acids - is by adding ingredients such as corn, oats, nuts, and seeds to the spirulina. You can now include this mixture into the base of home bars, balls with dried fruits or add into the vitamin cereals, making it a perfect protein-rich food.
Toast with peanut butter: (It contains 15 grams of protein per 2 slices of toast bread with 2 tablespoons of butter)
The good news is that every time when we combine lentils, peanuts or beans and grain crops (wheat, maize or rice), we get a complete protein-rich source. Easy, isn't? A sandwich made from 2 slices of whole-wheat bread, peanut butter fluff, is not only a healthy snack for us but also the source of all essential amino acids and healthy fats. As a result, we get a great option for a healthy breakfast rich in Proteins to include in our diet.
 Walnuts: (100g of walnuts - about 15 g of protein)
Walnuts can be eaten as a snack or added, for example, in yogurt for breakfast. They contain a variety of essential body nutrients: omega-3 fatty acids, copper, manganese, and biotin (vitamin B7, which helps keep the hair, nails, and skin).
Almond Paste: (100 g of almond paste - about 15 g of protein)
Almond paste is structurally more granular than peanuts and contains more fiber, calcium, potassium and iron and less saturated fats. Try to add a spoonful of almond paste in oatmeal and smoothies or spread a thick layer of paste on toast to enjoy a protein-rich healthy food.
Tempe: (100g rate - about 18 g of protein)
Tempe – is fermented soy product derived from slightly boiled whole soybeans. Tempe is an excellent alternative to meat and different from other soy products that undergoes the least processing. Copper, manganese, calcium, iron, and fiber - all of these nutrients are contained in tempe.
Try to soak it overnight and then this fermented soy food is full of flavor. As a recipe idea, marinating pieces of tempeh in grated ginger and soy sauce, then deep-fry them with peppers, onions, and broccoli to make a perfect protein-rich food.
Hope this should give Vegetarians enough options to choose a protein-rich food apart from meat and other available options. As you can see, there are many foods that contain protein for vegans. Try to combine them in your meals so that they can provide you with enough protein required for good health.
Stay Happy & Healthy…
Image Courtesy: Pixels & Pixabay
Support & Visit my Official Website HealthDear
---
---
Posted from my blog with SteemPress : https://healthdear.com/best-source-of-protein-for-vegetarians/
---