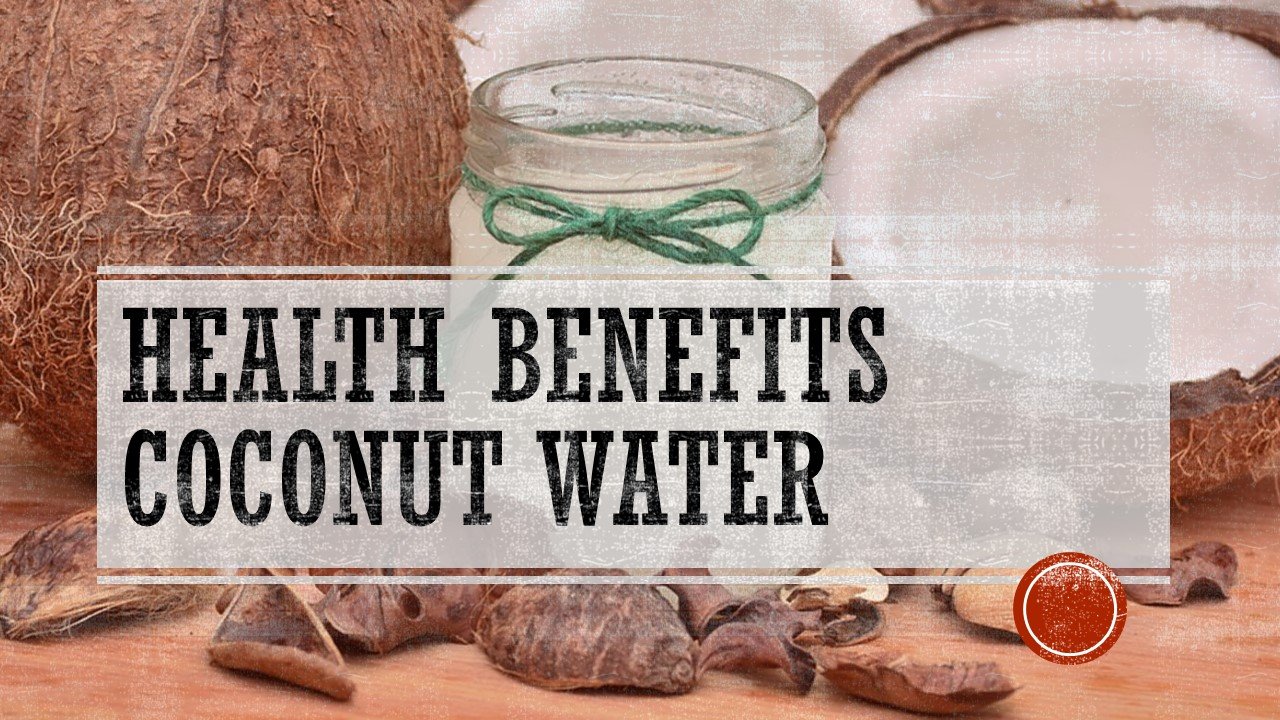 For centuries, people in the tropics have been enjoying the incredible benefits of coconut water. Coconut water has been popular for some time now and is one of the best healthy drink that brings lots of benefits for our body and at the same time is very moisturizing as well.
Is drinking coconut water really worth? 
Coconut water is a delicious natural drink, refreshing and low in calories. Do you know that - Coconut water is a cocktail of antioxidants, amino acids, enzymes, vitamin B, vitamin C and minerals such as iron, calcium, potassium, magnesium, manganese, and zinc? That's too much right for a drink to provide – all those health benefits.
Micronutrients in coconut water help strengthen the immune system. Not to mention that cytokines, plant hormones contained in this health drink, have anti-aging and anti-cancer properties. So as to benefit from all the health benefits from coconut water drink, it is better to choose a fresh and pure coconut water bottled. You can drink a few drinks a day or add some to your smoothie recipes.
After knowing all these benefits of Coconut Water – One normally tends to think that:- Can we drink coconut water like normal water?
Although coconut water is good for your health and is 95% water, it is also sweet. Coconut water is very mineralized, and hence it is advisable not to abuse it because of potassium content in it. If it is necessary for the body, it is better not to miss it but also not to exceed its consumption because it can lead to cardiovascular problems. In addition, coconut water is not recommended for people with kidney failure.
Here are the Top 7 health benefits of coconut water:

1. Keeps you Hydrated
Coconut water is an excellent drink to quench your thirst to keep summer blues at bay. Because of its concentration in electrolytes, coconut water is also used to rehydrate the body in case of dehydration or loss of fluids due to diarrhea, vomiting or excessive sweating. It is also an excellent source of carbohydrates that helps boost your energy levels. In addition to facilitating rehydration, coconut water is also very digestible. It is therefore used to soothe digestive disorders, such as indigestion, acid reflux, and gastroenteritis.

2. Lowers the blood pressure
Coconut water is considered beneficial for controlling blood pressure. Thanks to vitamin C, potassium and magnesium it contains! Potassium in particular helps lower blood pressure by balancing the negative effects of sodium. To help lower high blood pressure, drink a glass of fresh coconut water 1-2 times a day.

3. Promotes weight loss
Coconut water is great for losing weight. It is low in calories and easy to digest. In fact, this light and refreshing drink contain different bioactive enzymes that help digestion and stimulate fat metabolism. In addition, coconut water is rich in potassium, which helps rebalance sodium. Excess sodium tends to be responsible for water retention, contributing to weight gain. So, coconut water facilitates the removal of this excess water and toxins from your body. You can drink 250 ml of this miraculous drink 3 or 4 times a week to help you lose weight.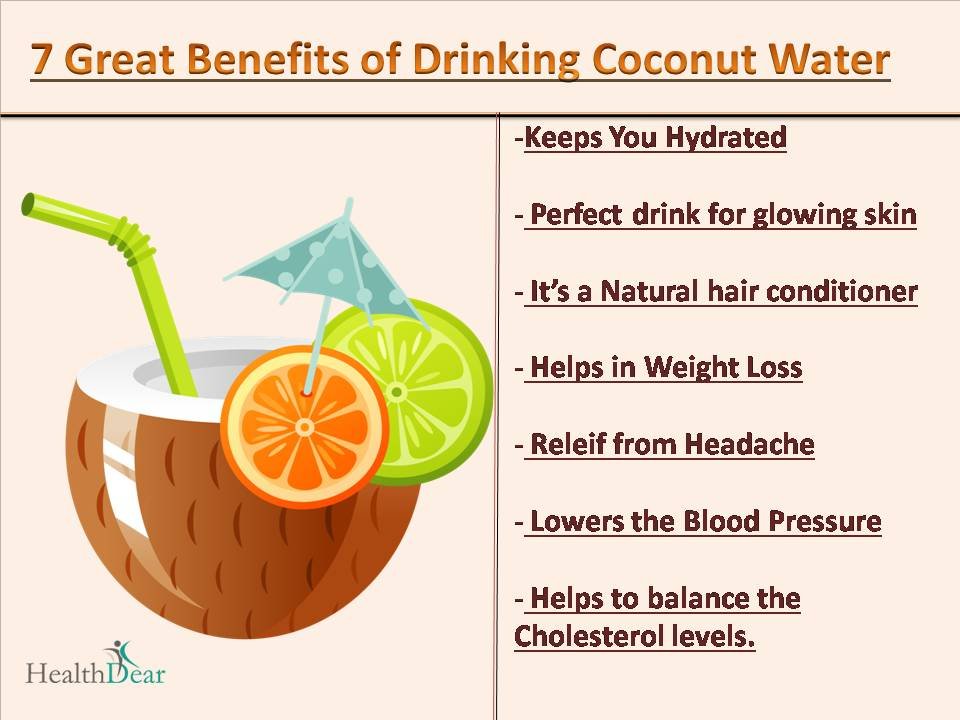 Health Benefits of Drinking Coconut Water
4. Relief from headaches
Most headaches, even migraines, are triggered by dehydration. In these cases, the coconut water will be of great help in providing the body with electrolysis and stimulating its hydration. Coconut water is also rich in magnesium. People who regularly suffer from migraines often have low magnesium levels.

Many researches have suggested that magnesium may help decrease the frequency of migraine attacks

5. Balance pH levels
Stress, toxins, a diet rich in acidic foods, such as fast food and processed foods, contribute to higher acid pH levels.
All this lowers energy and reduces our body's ability to absorb vitamins and minerals. In addition, an acidic pH contributes to the development of certain problems such as liver problems, rheumatoid arthritis, osteoporosis, diabetes, high blood pressure, and immune deficiency.
Coconut water has an alkalizing effect that helps restore a healthy pH in the body. It also helps to alkalize acidic pH levels caused by acidity and heartburn

6. Coconut Water for Glowing Skin
Coconut water contains cytokinins that fight against aging cells and tissues. This has the effect of reducing the risk of developing degenerative diseases related to age. Green coconut water nourishes and moisturizes your skin to keep it soft and smooth.

7. Coconut water against heartburn
If you experience stomach burn sometimes or often, remember coconut water. Thanks to its anti-inflammatory properties, it relieves your heartburn.
If you make coconut water your daily drink, well, you can say goodbye to your heartburn. Doctors usually advise pregnant women with heartburn to drink natural coconut water daily to remedy heartburn problems.
Precautions to take while drinking Coconut Water –
Coconut water is not suitable for people allergic to nuts.
Do not drink coconut water for at least 2 weeks before a scheduled surgery as it may affect the control of blood pressure during and after the operation.
People with kidney dysfunction should consult their doctor before including coconut water in their health plan.


Support & Visit my Official Website HealthDear
---
---
Posted from my blog with SteemPress : https://healthdear.com/7-reasons-why-coconut-water-is-good-for-your-health/
---