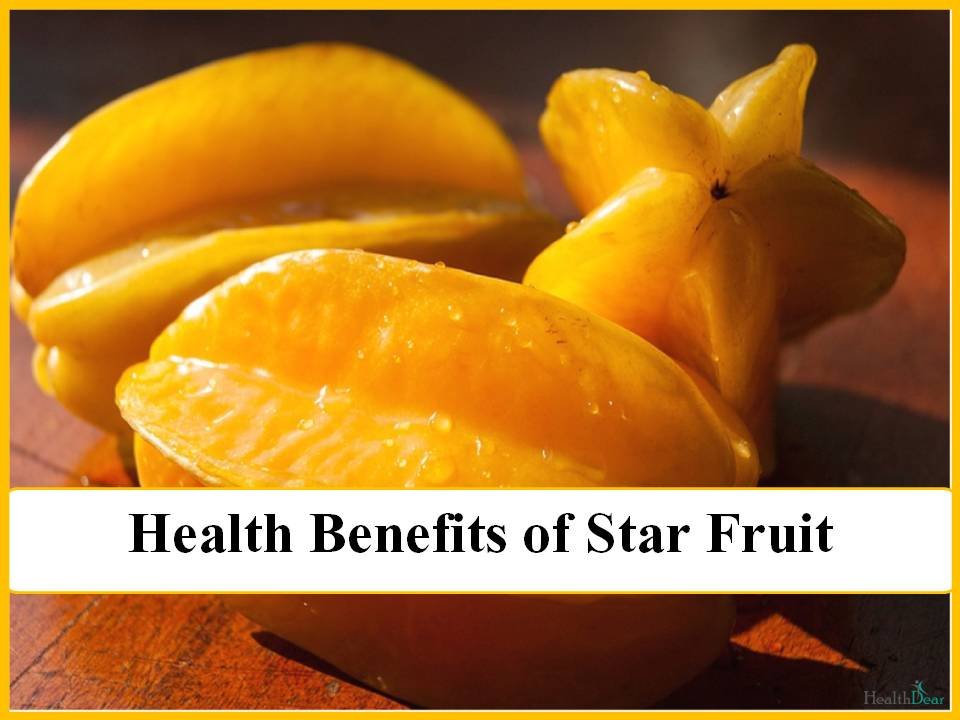 Amazing Health Benefits Of Star Fruit
Star fruit as the name suggests has the shape of a star. This fruit is mainly. This fruit is mainly liked in Southeast Asia, East Asia, and the South Pacific and is also found in countries like Colombia, United States, Guyana and also the Dominican Republic.
Star fruit, is also commonly known as carambola, it is a delicious tropical fruit with a nice sweet and sour flavor.

What is star fruit?
The star fruit is a juicy fruit originating from Southeast Asia from a 10 to 25-meter tall evergreen tree. It has a unique look and can be used in the form of stars for different dishes.
Star fruit is a very rich source of vitamins A, C, and potassium and therefore it is considered very healthy.

 Nutritional Properties of Star Fruit:
31 calories
6.7 g carbs
1 g protein
0.3 g fat
2.8 g fiber 
Every 100 g, it has potassium, calcium, magnesium, iron, vitamin A, B vitamins and vitamin C in its composition.  
Health Benefits of Star Fruit :
It would not be wrong to say that the star fruit is a literal one-stop medicine shop. It is used worldwide as a home remedy for sunburns and hangovers.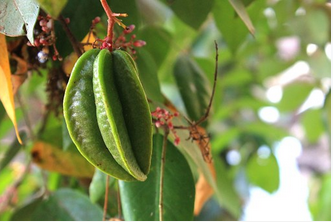 Star Fruit
Not just that it works well in coughs, fever, ulcers and also sore throats. It would be surprising to know but it also can combat diabetes. The leaves of star fruit are used to heal stomach ulcers, pus-filled skin inflammations and also boils. It helps improve digestion.
Flowers of the sweet star fruit are good for treating coughs in children With So many health benefits let us quickly take a look at some of the amazing health benefits of Star fruit in detail:

Star Fruit Helps in Weight Loss:
You can lose weight by either consuming star fruit juice or eating chopped fruit. It is a fruit that is low in calories it has a maximum of 30 calories per 100grams. Not just that it has a large amount of water content in it along with fiber.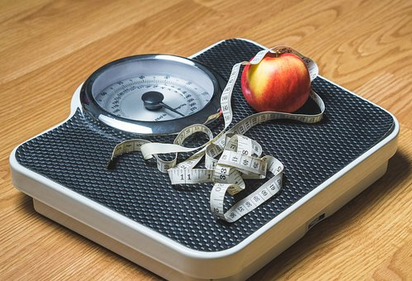 Start Fruit Promotes Weight Loss
These components help in supporting prolonged feelings of satiety in the stomach. Which helps in aiding weight loss.

Star Fruit Helps to Keep Heart Strong & Healthy: 
It is a rich source of fiber and is low in cholesterol. Therefore the consumption of star fruit is associated with the well-being of the heart, as it helps to prevent cardiovascular disease.

Not just that even potassium found in the composition of star fruit, the mineral responsible for regulating blood pressure and controlling cholesterol levels.

Star fruit Help To Improves skin:
If you wish to have that perfectly supple and beautiful skin, then star fruit is a good choice. It is a rich source of Vitamin C which gives a powerful antioxidant effect. 

If you consume star fruit for some time it leaves your skin looking healthier and fresh. The maximum benefit for skin health can be achieved by consuming the juice of this fruit. 

Star Fruit is Beneficial for Digestion:
If you are someone who is suffering from digestion related problems or impaired gastrointestinal system then you should consider eating star fruit.

It has some amazing properties to help in constipation, loose motion and even in recurrent pain.

Star Fruit can be used as a Natural Remedy:
One of the significant advantages of star fruit is that it acts as a natural remedy and helps in treating hangovers, sunburn, coughs, fever, ulcers, nausea, indigestion and sore throat. 

The leaves of star fruit can also help with skin inflammation and boils. Star fruit tea can be a very effective remedy for headaches, ringworm, and chickenpox.

Star Fruit Helps Fight Anemia:
Star fruit is very effective when it comes to anemia. The properties present in star fruit help sustain the optimal amounts of iron in the body. Besides that, it also has a good amount of vitamin C in it. 

This union of Vitamin C and Iron helps control mineral loss. Therefore, people who have iron deficiency anemia can consider eating star fruit.

Star Fruit Promotes hydration: 
As already mentioned in the article tar fruit has a high water content in its composition. Therefor its consumption helps to keep the skin and body hydrated.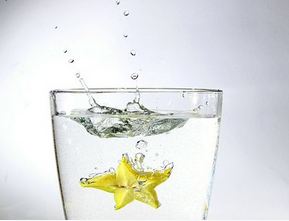 Star Fruit Aids Digestion
Which helps to prevent dryness and contributes to the amount of fluid that should be ingested daily.
How to Consume Star Fruit:
At times it can be a little complicated to consume star fruit with you do not understand how to consume the fruit. Here we have listed down some simple tips on how to prepare and consume this awesome and healthy fruit:
First of all, make sure that the fruit is ripe.
Ripe star fruit is generally yellow with little tints of green in it.
Clean the fruit properly with water.
Cut off the ends of it.
Slice it nicely
Remove the seeds and enjoy the delicious and healthy fruit.
Side Effects of Star Fruit: 
Excessive consumption of star fruit can be dangerous for your health. There are some side effects of over consumption of star fruit like:
Numbness in the body
Weakness
Seizures
Agitation and mental confusion
Vomiting
Stay Happy & Healthy...HealthDear - Your Friend to Good Health...
Support & Visit my Official Website HealthDear
---
---
Posted from my blog with SteemPress : https://healthdear.com/health-benefits-of-star-fruit/
---