https://healthdear.com/wp-content/uploads/2019/09/What-are-the-benefits-of-doing-yoga-everyday..png
What Are The Benefits Of Doing Yoga Regularly?

We have a desire to have that perfect body, radiant beauty calm mind and good health. Just like me if you are also someone who's looking out for ways that can offer all these things then yoga is the way to go. Often, when people think about yoga the first and foremost thing that comes to their mind is physical exercise and asanas.
This is just half the story, when a person engages in regular yoga he does not only benefit at a physical level but is also benefits at a much higher level i.e at the level of mind and also breath integration.
Yoga brings you in harmony with yourself which definitely results in a much calmer, happier life. In this article, let us take a look at some of the main advantages of engaging in yoga regularly.

#1: Yoga helps to increase flexibility, Posture and overall Strength:
With regular yoga practice, you can tone your body. You should target doing planks and arm and legs stretching exercises along with exercises for your shoulder and abs. One does not have to be a pro at doing yoga, you can start small with regular practice and determination slowly and gradually you will get a hang of it.
The key is to get started!! Few minutes of regular practice and doing warrior pose along with downward facing dog pose will make you feel light and flexible with just a few days of practice. So why wait, why not get started with yoga today!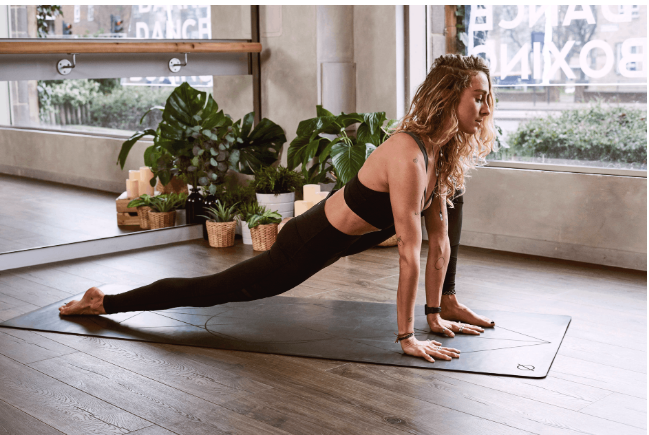 #2: Yoga helps to Boost Your Metabolism:
Once you start doing yoga regularly it will help you in retaining the vitality in your body and soon you will start feeling more fit and flexible.
With regular yoga practice you start being more mindful about things and this gets motivates towards healthy eating habits with proper and slow eating with mindfulness help you improve the metabolic system of the body.

#3: Yoga Builds Your Muscle Strength:

Strong muscles just don't look good but they mean more than that. Muscle strength will help you keep conditions like arthritis and back pain at bay. Not just that good muscle strength also helps to prevent falls specially elderly people.
When a person in regular yoga practices he is able to balance much better and has better body flexibility. On the other hand, if you chose to hit the gym to gain muscle strength then, in that case, you will definitely be gaining muscular strength but at the cost of flexibility.
#4: Yoga Improves Memory & Attention Span:

It has been observed that Yoga is helpful in improving memory functioning is not just children but also in adults. Good Memory function helps the children performed well academically. It is also observed practicing yoga regularly will improve attention span and focus. Not just that yoga also aids kids suffering from ADHD (Attention Deficit Hyperactivity Disorder). It is observed that regular yoga children suffering from ADHD were able to reduce their medicines. This is a good enough reason for incorporating yoga in your children daily routine.

#5: Yoga May Help You Get a Better Sleep:

Yoga is beneficial at the physical and mental level, yes!! Not just that it is also very very beneficial for your sleep. Gentle yoga right before bedtime is recommended.
This is especially useful for people who are suffering from conditions like. However, this can be a great before bed routine for anyone who wants a sound sleep.
For good sleep asanas like Uttanasana or lying down on your back with your feet up on the wall can help greatly to relax you right before bedtime.

#6: Yoga is helpful in Maintaining proper Heart Rate:
Other then all the amazing health benefits of yoga mentioned above, Yoga also benefits in managing heart rate. Especially Ashtanga yoga or for that matter any vigorous yoga will crease your heart rate, something similar to what happens after you aerobics class.
A healthy heart rate is needed to protect you from cardiovascular disease. Not just that It is a great way to fight depression and stay happy.

#7: Yoga increases blood flow in your body:
More time you spend doing yoga on a consistent basis the more you and your body will start relaxing. People who have been practicing yoga for a long time have reported less anxiety and worry.
Simply because yoga will help you relax which is turn helps to regulate blood in your body especially in your hands, feet, and back. really a great benefit of yoga, which you can experience only with practice.
#8: Yoga Will Reduce Stress Levels:

When one engages in yoga practice with full determination with intention, it will slowly and steadily relax his mind. His body and mind will gave him a feeling of oneness.

As per a  Yoga Journal, yoga postures that combine stretching exercises along with controlled breathing and relaxation techniques will help to reduce stress levels and will also lower blood pressure and improve heart function and overall health.

#9: Yoga Betters Your Bone Health:
We all are aware of the fact that weight-bearing exercises are helpful in strengthening our bones and also helps to eliminate health conditions like osteoporosis.
There are several postures in yoga in which you need to lift your own weight. The ability of yoga to lower stress levels hormone cortisol may help keep calcium in the bones.

#10: Improved immunity:
Our whole human system is a seamless combination of body, mind, and spirit. A restlessness in the body is felt by the mind and similarly, any distress on in the mind will manifest as a problem or disease in the body.
With regular yoga practice, organs, and muscles are strengthened and with meditation and good breathing techniques stress is released and the body's immunity system is enhanced.

Support & Visit my Official Website HealthDear
---
---
Posted from my blog with SteemPress : https://healthdear.com/benefits-of-doing-yoga-regularly/
---