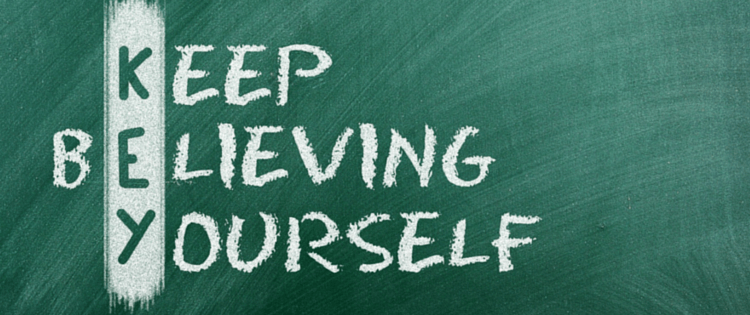 How can we go ahead with our belief in adverse circumstances,
How can we overcome the opposite conditions and win,
How do we lose ourselves, win, not God but we decide ourselves.
Answer to all these questions, you will understand by this little inspirational story.
This story will prove useful all the time in your life and whenever your self-belief starts decreasing, when you feel that it is not just your talk, then once you read it, it is very important to raise your self-confidence Will be helpful.
A Short Story on Self Belief
Prabhasapuram was a prosperous city and its king was Prabhas Kumar. Prabhas Kumar was a very clever, courageous king and a brave warrior.
The people of that city were very happy and prosperous. Once Bhim Singh came under the greed of this magnificence, he attacked this small town.
Bhim Singh had a huge military force, Bhim Singh had around one lakh soldiers around him and on this side Prabhas Kumar had only 25 thousand soldiers.
Prabhas Kumar had little military force but he was a true warrior, so he jumped into the battlefield with his entire military force to face this calamity.
But Prabhas Kumar's army started breaking or scattering in front of the big army of Bhim Singh. Prabhas Kumar's army did somehow finish the first day, but all his soldiers were killed. Prabhas Kumar's military force was mentally broken and lost, and he was now convinced that he will not be able to stand in front of Bhim Singh's big army tomorrow and now it is impossible to avoid this defeat.
Prabhas Kumar's military force was mentally broken and lost, and he was now convinced that he will not be able to stand before Bhim Singh's big army tomorrow and now it is impossible to avoid this defeat.
Prabhas Kumar was a brave warrior with being a king. They were not so easily defeated, they knew that even if there are four times more soldiers than the front, we will fight with the faith of victory, believe in our own, then surely it will win the war.
But Prabhas Kumar had lost his military morale, he had already accepted the defeat and if he goes to the ground tomorrow with fear of defeat, then he is sure to lose, that Prabhas Kumar was well known.
Therefore, to overcome this objection, King Prabhas Kumar made a suggestion, he summoned the commander and told him how to cope with this calamity, he is going to our Master Shiva Prakashak, by saying that he went where the Shiva Prakash had the Hermitage and then at midnight take a sparkling sword and a big pot filled with water, he come back and he ordered the commander to call our warriors right now.
Everyone was surprised that, why did King invite them in the middle of the night? After all being together, the king announced that my brave warriors are now certain to conquer our tomorrow battlefield.
He further said that I went to master to wish our victory and he has told me that God has decided that victory of Prabhasapuram in this war is sure.
They gave me an invincible sword and this holy water as a blessing of God and then disperse this water on all our war weapons then all our weapons will also become invincible.
After this announcement, all the soldiers dumped their sword in one after another, and now the self-confidence awakened in all the soldiers woke up and they began to feel invincible in their minds.
Now he was convinced that in the tomorrow battlefield, they will rush enemies from their invincible swords and they will win the war and on the second day it happened, all the warriors of Prabhasapuram fought full of their Self-Belief, they fought like they could never lose.
Every warrior ripped Bhim Singh's ten-ten warriors and won the lost war.
All returned to the city, all celebrated the whole night.
On the second day, if the master heard the news of victory, then come to the city to congratulate the king. The commander and soldiers began to cheer after seeing Master and began to express gratitude to Guruji for avoiding this objection.
After hearing this, Master said that this victory has happened because of you, you have faced this courage with great courage in the battlefield, so how can this win be due to me?
Where did the Commander hear this, no-no Master, this victory has happened only because of your invincible water, if you do not give us that invincible sacred water at that time, without all our weapons were useless but with your blessings All our weapons became invincible, so this victory is yours.
Master understood what has happened. he smiled and said, I have not won this, neither do you, this victory belongs to our King Prabhasakumar and your self-belief.
Commander asked how Master?
Master then told that in fact your King Prabhas Kumar has come to me and I have not given any blessing. He has adopted this strategy only to raise your morale and self-confidence.
Commander asked again, was our victory not God's law? So was God not sure whether we would win this war or not?
Master said not exactly, your victory and defeat are not in the hand of God but your self-confident, as if you fought without fear in the battle field and therefore won it.
You won because your king has given you courage, self-confidence and trust with great cleverness, so this victory belongs to your king and your self-belief.
This story is a great example of self-belief, morale and self-confidence, and by this story it is clear that our victory is in our own hands and not in the lines of any fate.
Our victory is in our faith, if we think that we can do it then will we do it and if we are losers with our heart, we have already kneeled in front of the circumstances, then the defeat is also sure.
There is such an example where even the seemingly impossible work has been done by human being through self-belief.
300 Spartan warriors fight in front of more than 1 million soldiers.
Dasharath Manjhi dug the whole mountain alone
Jadhav Mauli alone turned the barren land into a jungle on its own.
Despite repeated rejections and failures, Jack Ma became the richest person in China.
Such examples are written in golden letters in history, where man has just won and won only by self-confidence, morale and self-belief. Always believe in yourself that you can do whatever you want, elevate your morale, self belief and always believe that I am not a common man but a super power armed superman. Remember that your belief, your attitude will win you and make you champion.
Thank you!
---
Posted from my blog with SteemPress : http://www.uniqueinspirationworld.com/self-belief-is-the-secret-to-success-inspirational-story/
---