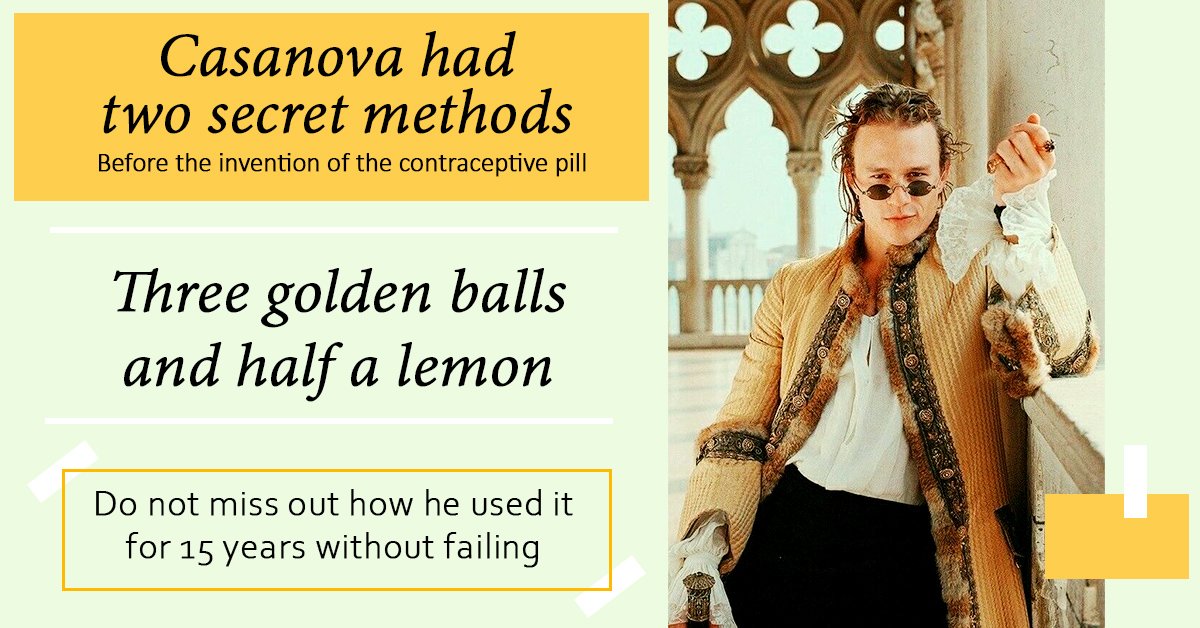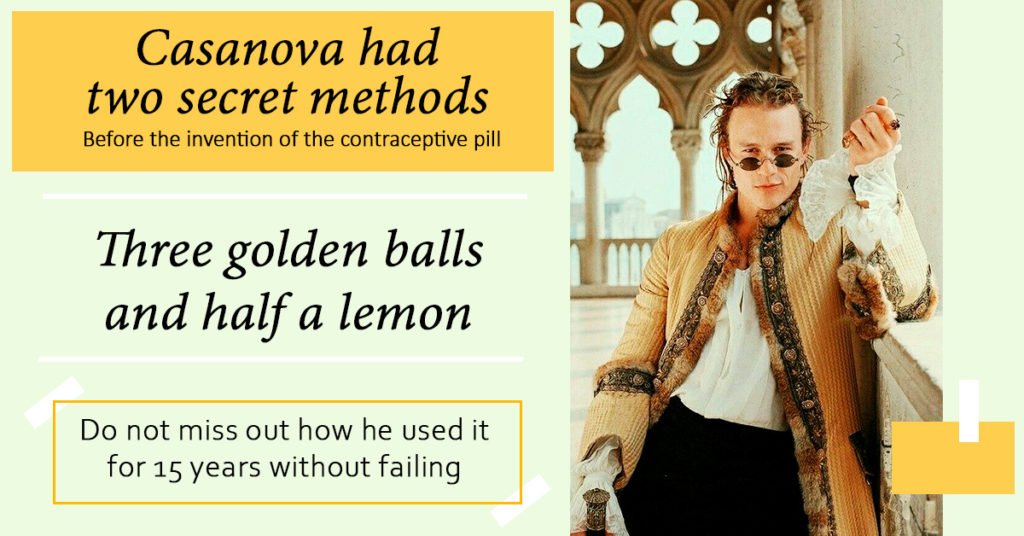 Undoubtedly, the famous authentic seducer of women even after several centuries can surprise us with interesting facts. in his memoirs, he details his techniques to prevent his lovers from becoming pregnant and to avoid sexual diseases.

Casanova show strong opposed using the contraceptive methods of his time and developed his own tools, the information is in the book An illustrated history of contraception by William H Robertson.

Casanova de Seingalt (1725—1798) used the condom both as a contraceptive and as a disease preventative. He was, however, reluctant to use the sheath because, as he put it, he did not "like to close himself in"  with dead skin! Lest we give him credit for scientific insight in this matter, Casanova also placed faith in three gold balls to be inserted into the vagina. He purchased them from a Genovese goldsmith for approximately one hundred dollars. They would not seem well suited to block the semen as they could easily be dislodged, neither would one expect any spermicidal effect since gold is a very inert metal. Nevertheless, Casanova held that they had served him well for 15 years

His prescription called for the use of half a lemon, inserted in the vagina and covering the cervix. This method was very likely highly successful because it combined a barrier with a highly spermacidal acid. It was probably as effective as the modern diaphragm used with a spermacidal cream or jelly. The only obstacle was that some instruction was necessary then, as now, in the technique of placement. Also, the correct size was needed. No doubt Cassanova overcame both of these disadvantages because he fashioned the diaphragms himself, and very likely fitted them also.

I have added other vintage contraceptive methods until you get to the contraceptive pill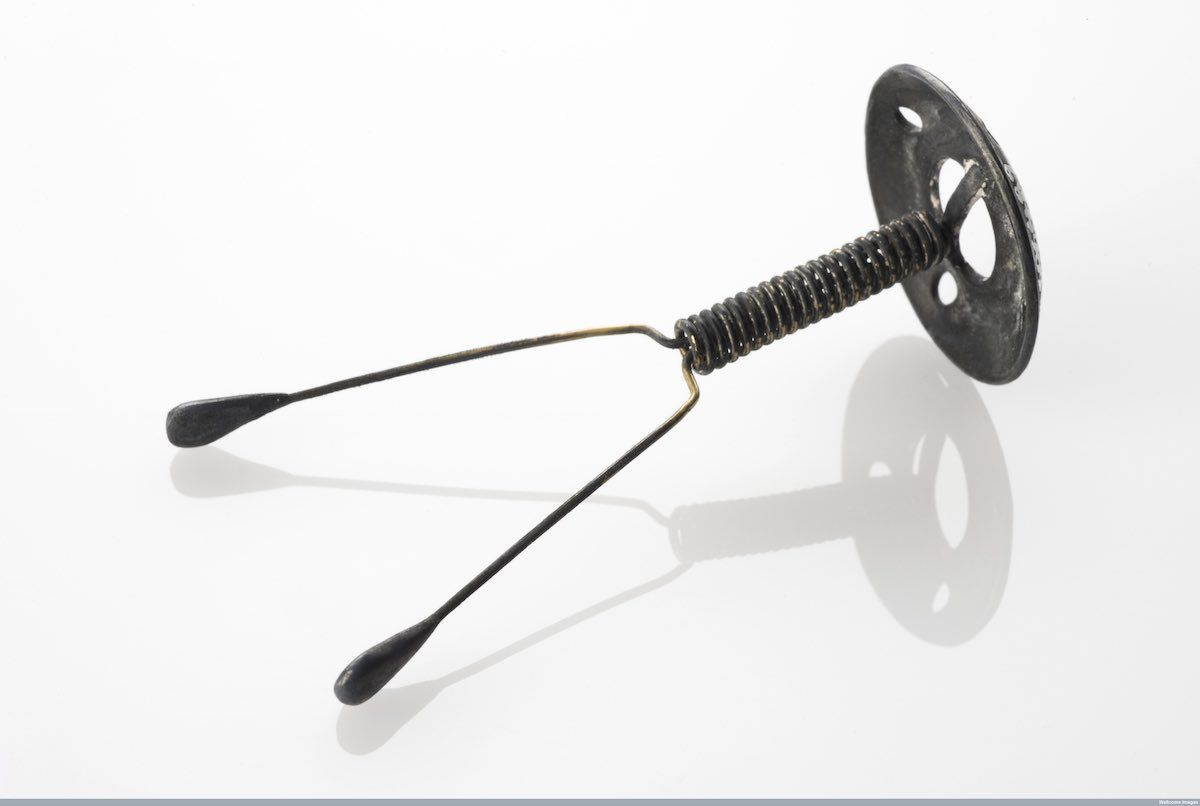 c. 1880
This type of gold wishbone stem pessary is an intra-cervical device (IUC). These tools came into use as a contraceptive towards the end of the 1800s. The flat end of the stem pessary sat against the vaginal wall with a stem protruding into the uterus through the cervix. An IUC works after conception. It stops a newly fertilized embryo implanting and growing in the lining of the uterus. IUCs were mostly surpassed by the intrauterine device (IUD). An IUD sits entirely within the uterus, reducing the risk of bacterial transfer between the cervix and uterus. This can lead to infection and sterility.
IMAGE: SCIENCE MUSEUM, LONDON / CREATIVE COMMONS VIA WELLCOME IMAGES>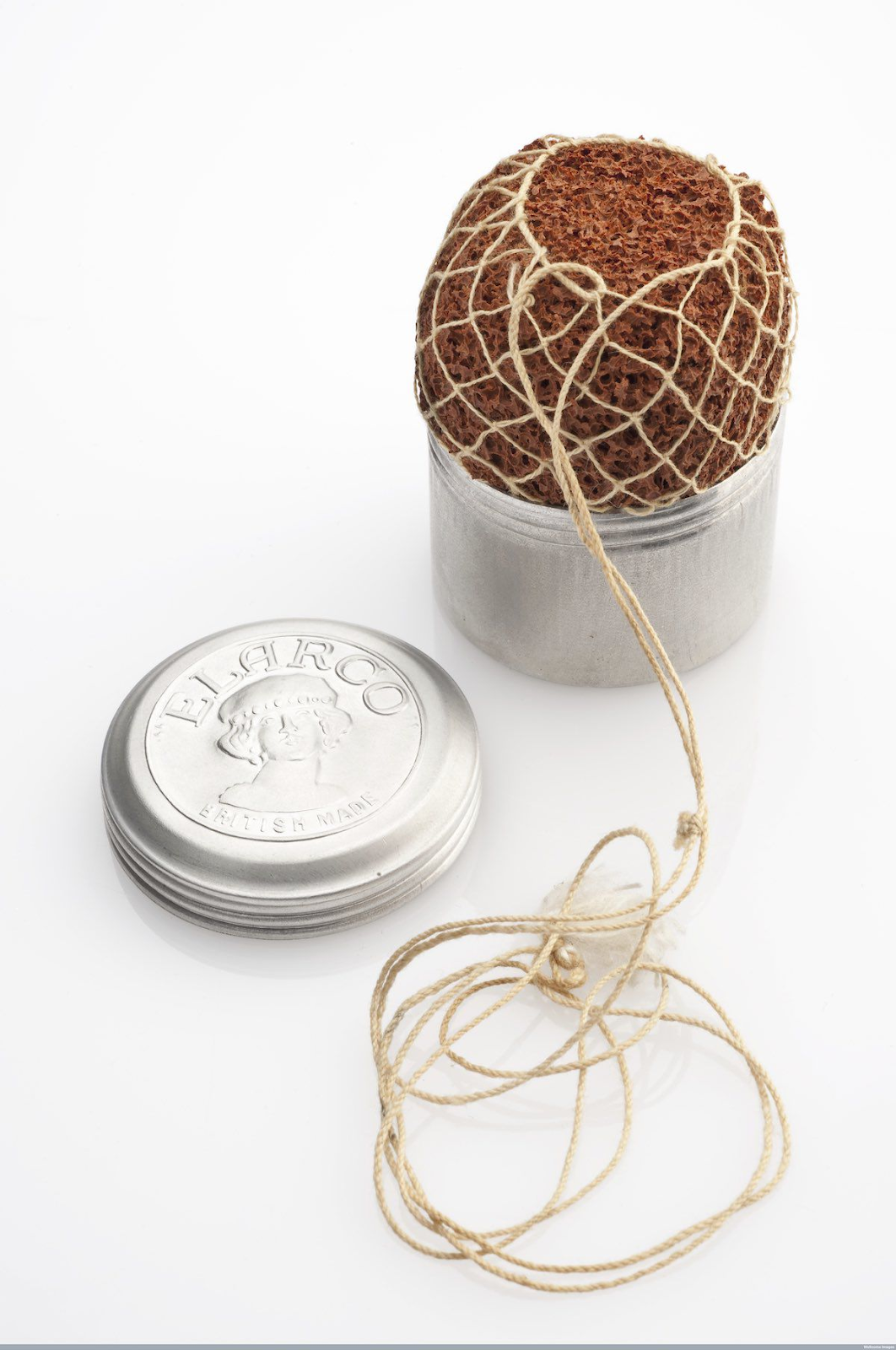 c. 1910s
Contraceptive sponge. Sponges were widely used as contraception in the early 1900s. This contraceptive sponge is made of rubber, and such sponges - essentially a cervical blockage - were one of a range of contraceptives promoted by the Society for Constructive Birth Control, the organisation was founded by Dr. Marie Stopes (1880-1958). This sponge is in its original aluminium box and was manufactured in Britain by Elarco.
IMAGE: SCIENCE MUSEUM / CREATIVE COMMONS VIA WELLCOME IMAGES>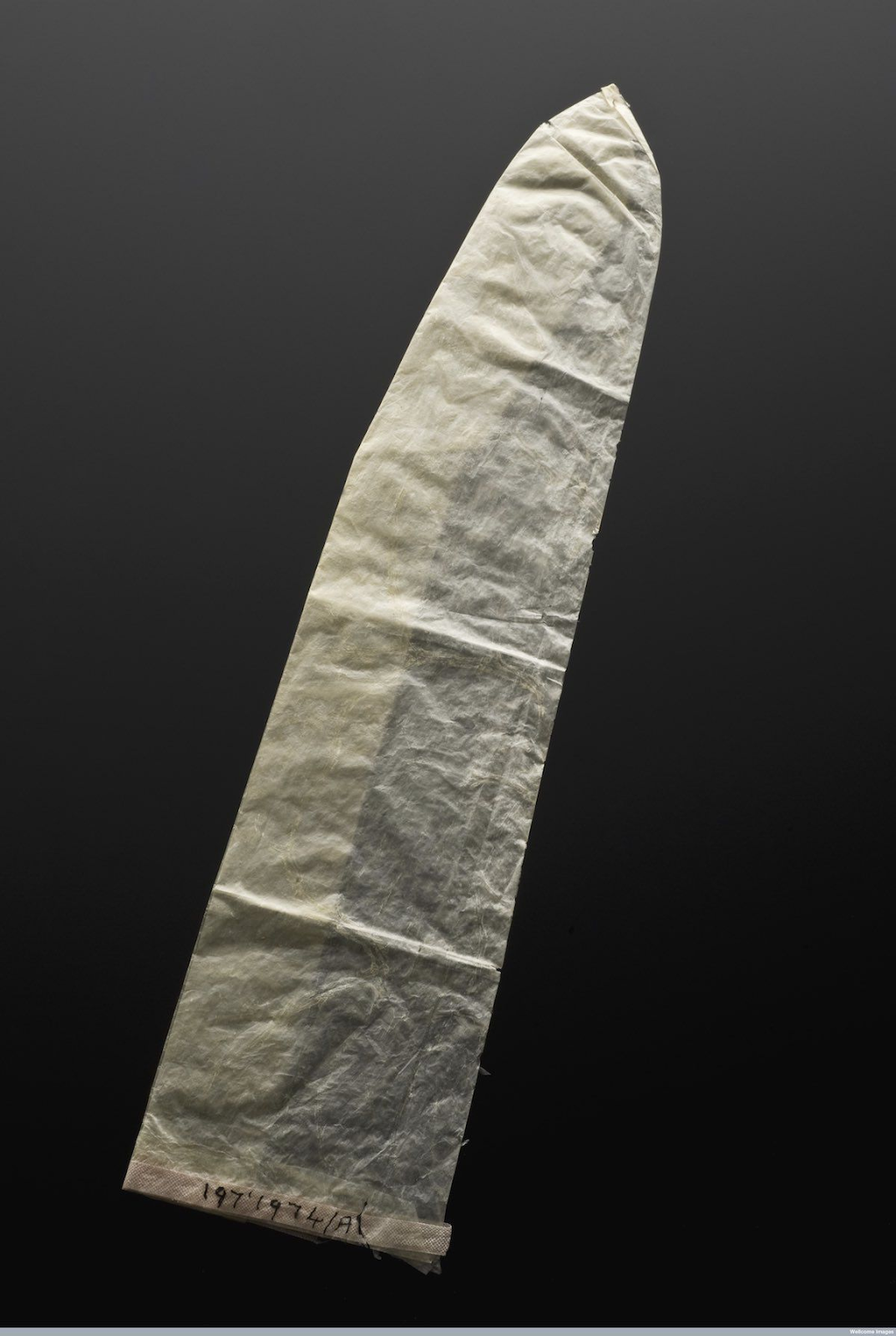 c. 1910s
This condom is made of animal gut membrane, known as caecal. Caecal condoms were effective against pregnancy because animal membrane is porous to viruses. They do not reliably protect against sexually transmitted infections such as AIDS. This example was made by chemists John Bell and Croyden Limited.
IMAGE: SCIENCE MUSEUM, LONDON/CREATIVE COMMONS VIA WELLCOME IMAGES>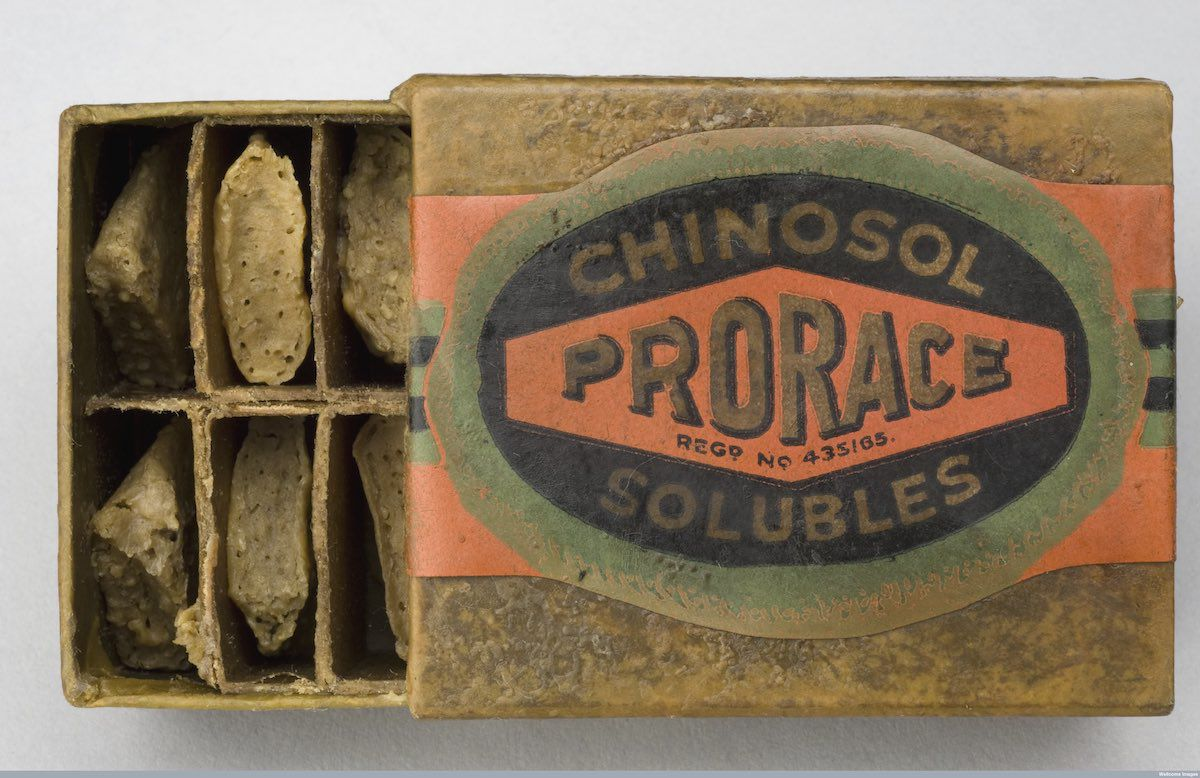 c. 1920s
The "Prorace" brand of contraceptives was developed by Dr. Marie Stopes (1880-1958). They were distributed by the Mother's Clinic, which opened in London in 1921. These contraceptive pessaries contain spermicides to kill sperm. They were used alone or with other contraceptives, such as the cap or diaphragm. The pessaries were manufactured by John Bell and Croyden Limited of London. The trademarked "Prorace" related to Stopes' belief in eugenics. This widely held theory in the early 1900s argued selective breeding could remove "undesirables" from society.
IMAGE: SCIENCE MUSEUM, LONDON / CREATIVE COMMONS VIA WELLCOME IMAGES>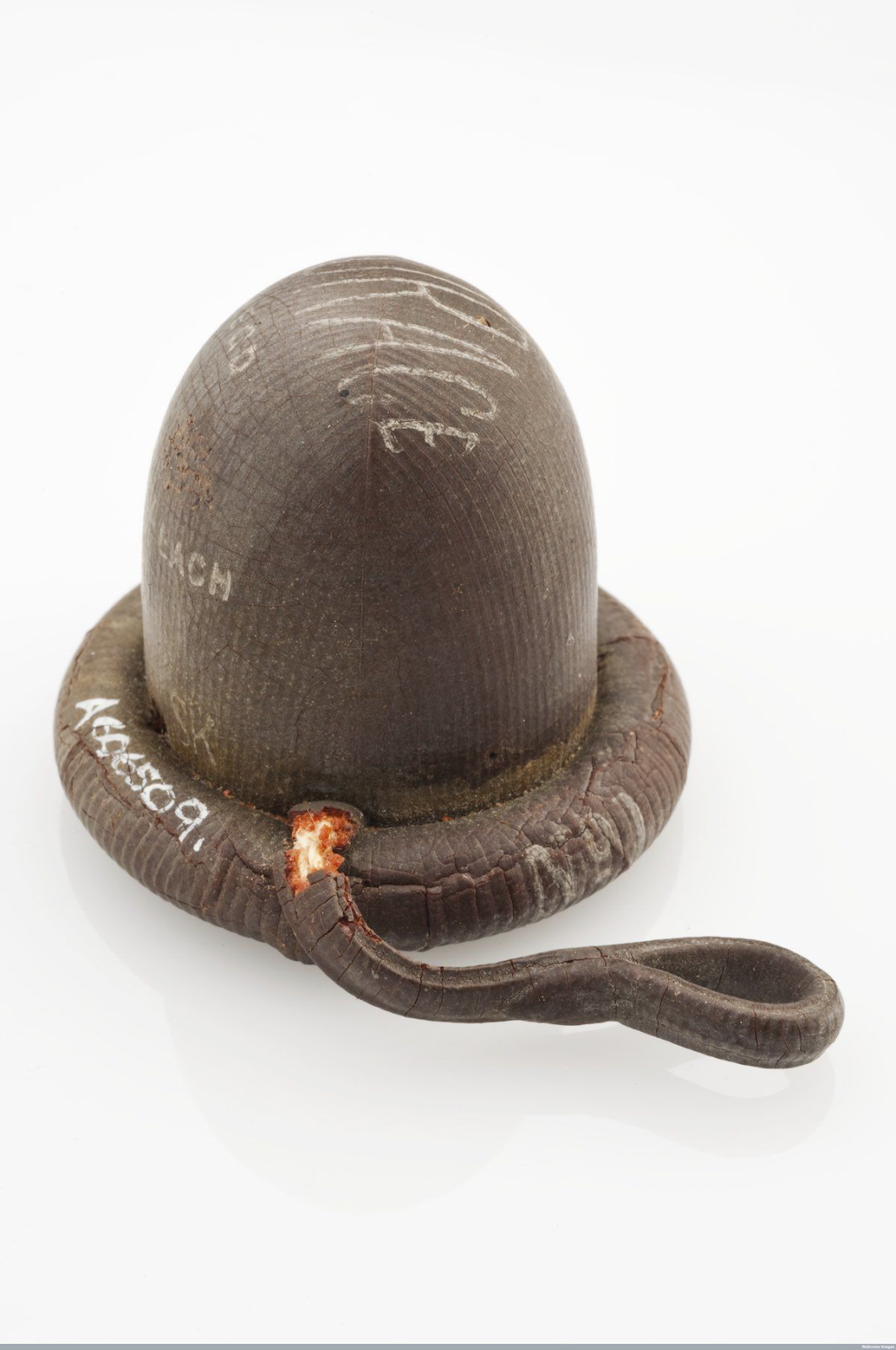 c. 1920s
"Prorace" cervical cap.
IMAGE: CREATIVE COMMONS VIA WELLCOME IMAGE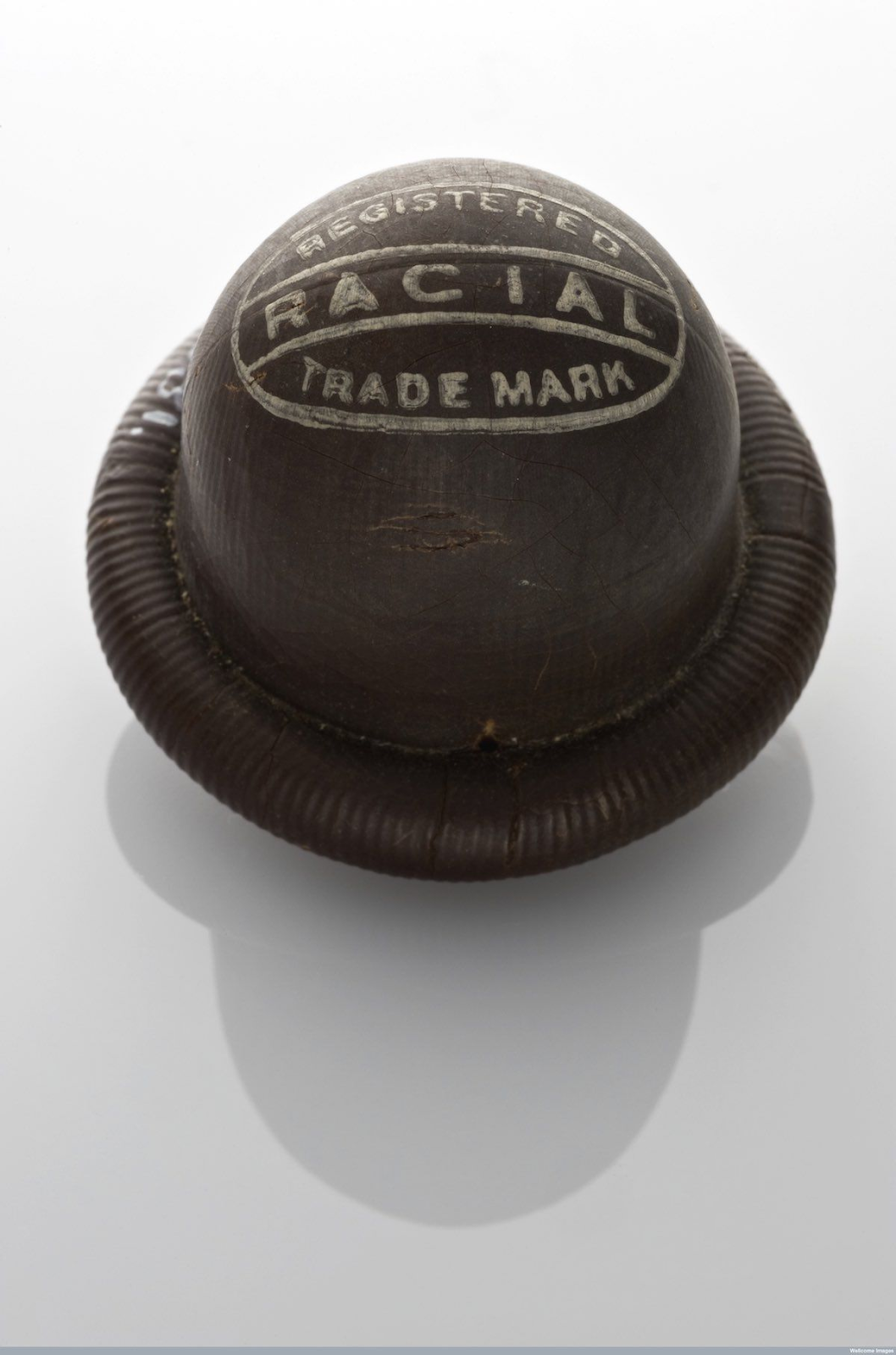 c. 1920
Rubber vault cap. Contraceptive caps are also called cervical, vault or diaphragm caps. They are barrier contraceptives. Contraceptive caps sit over the cervix. They act as a barrier to sperm entering the uterus. This "Racial" brand of cervical cap was modified by Dr. Marie Stopes (1880-1958). The trademark "Racial" related to Stopes' belief in eugenics.
IMAGE: CREATIVE COMMONS VIA WELLCOME IMAGES>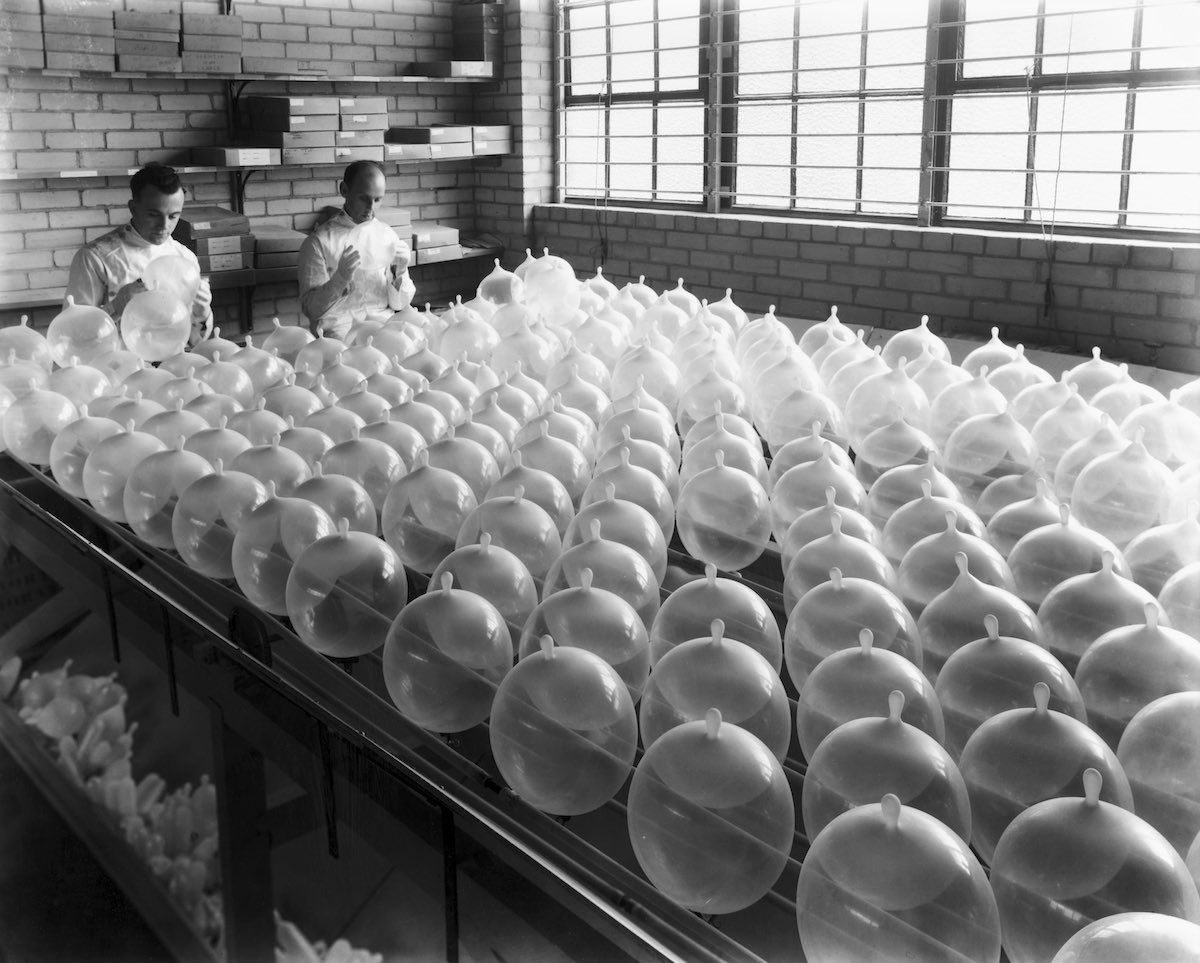 1935
Testing condoms.
IMAGE: ARGENT ARCHER/SSPL/GETTY IMAGES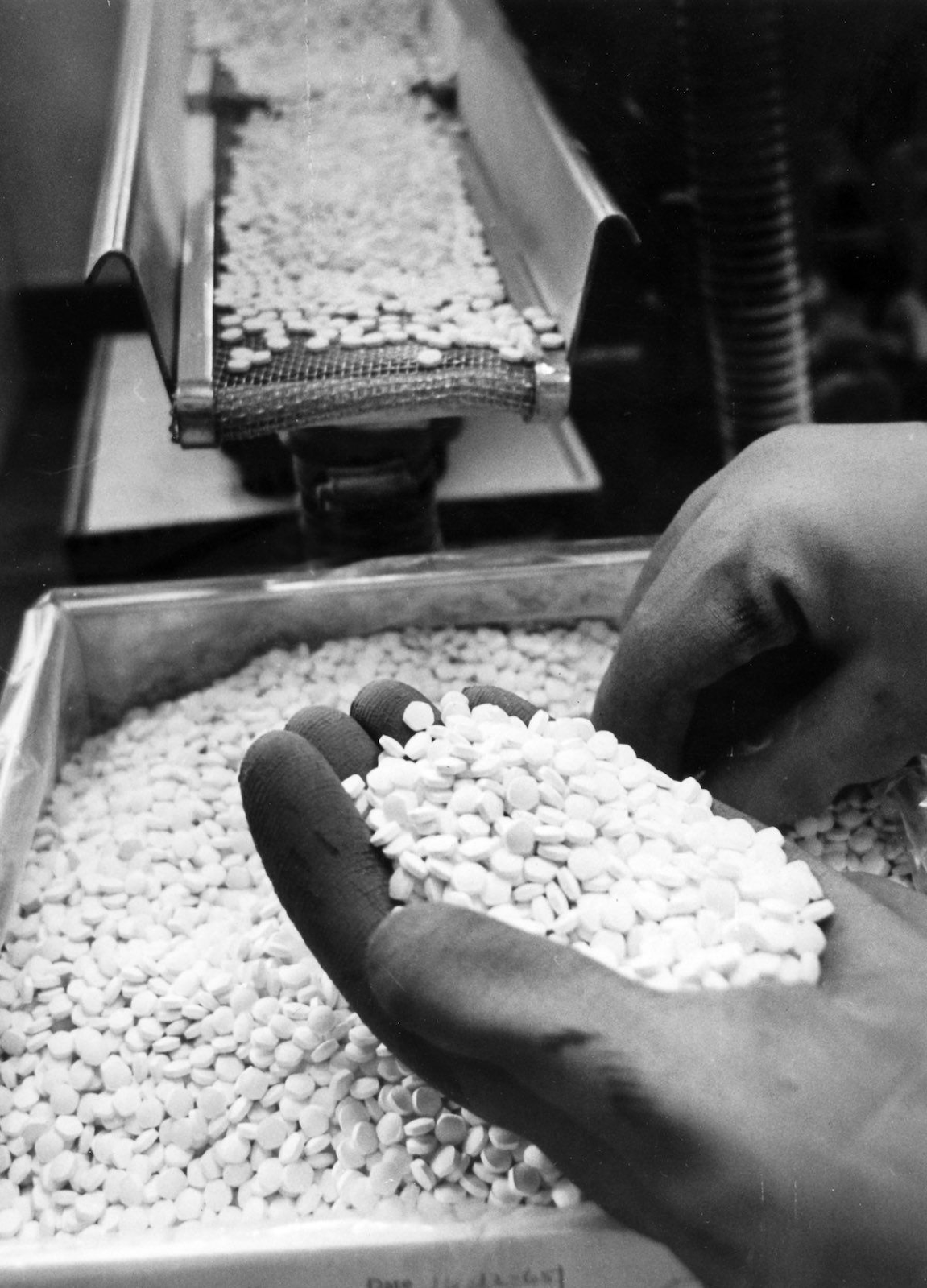 c. 1965
Oral contraceptive pills being manufactured at a factory in High Wycombe, Buckinghamshire, England.
IMAGE: GETTY IMAGES

---
Posted from my blog with SteemPress : https://peptalkbox.com/secrets-casanova-contraceptive-method/
---