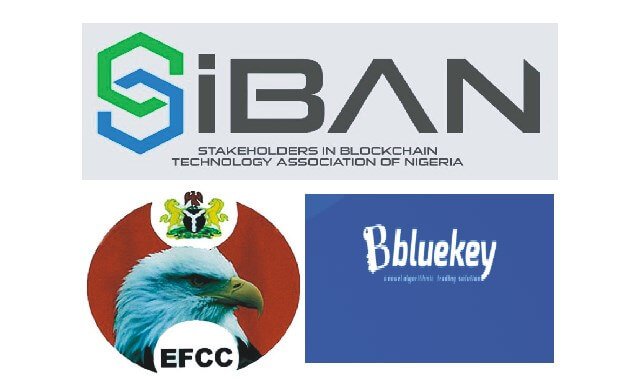 The Stakeholders in Blockchain Association of Nigeria SiBAN has distanced itself from the alleged ponzi scheme masqueraded as an investment by BlueKey Investment Club.
SiBAN is a self-regulatory organization for the Nigerian Blockchain and Cryptocurrency industry with the mission to protect consumers and instill confidence in investors in the country as well as champion advocacy, regulations and reforms.
The organization in an official statement released on the 10th of September, 2019 distant itself from the alleged fraudulent investment scheme promoted by Bluekey Investment Club.
According to SiBAN, it clarified the position of the President of SiBAN, Mr Paul Ezeafulukwue and SiBAN as an organization in connection with Bluekey Investment Club.
Mr Paul Ezeafulukwue, President of SiBAN. attendance at the Bluekey Hub launch was because of an invitation from the management and he was in attendance to speak on topic which centered around Blockchain. The self-regulator further said, the attendance of the Number 1 of the organization was not an endorsement of the investment scheme which Bluekey investment Club promoted.
Secondly, Bluekey didn't invite the SiBAN President to endorse or launch the questionable Bluekey investment scheme. SiBAN also revealed that there are certain procedures which must be followed for endorsement and that Bluekey is not in the records of the self-regulator.
Thirdly, the organization is not in the best position to tell whether the Bluekey investment scheme is indeed a fraudulent enterprise or not as the matter is still under investigation with the EFCC.
Taking caution against future occurrence that may drag the organization down, SiBAN will introduce strict standards and preconditions before members of its' Caretaker Committee can attend any conference or event. Any member with vested interest in any project in the space will have to declare it publicly to avoid any conflict of interest, revealed SiBAN.
SiBAN advise the public to report any issues, concerns that they may be having and that publishing unfounded allegations against the SiBAN without verifying facts is not in the best interest of the community.
On the 30th of August, 2019, the EFCC arrested the operators of Bluekey Investment Club in Port Harcourt. The investment organization was operating from a Mall in the City. The Firm according to local news reporting media Sahara Reporters was initially registered with the Corporate Affairs Commission CAC as a software development and general contracting firm but allegedly went into an interest-yielding scheme with a 10% weekly returns after six months. Over a dozen staff of the investment organization was arrested.
The case is still under investigation and would be charged to court when concluded, the EFCC said.
---
Posted from my blog with SteemPress : https://cryptotvplus.com/siban-distance-itself-from-the-alleged-ponzi-scheme-operator-bluekey-investment-club/
---